Talking to the Pilsen community | ¡Viva Pilsen!
Locals sound off about about gentrification, their favorite spots, and more.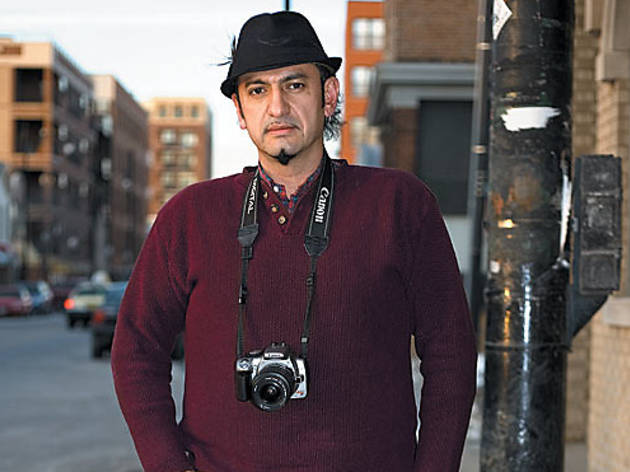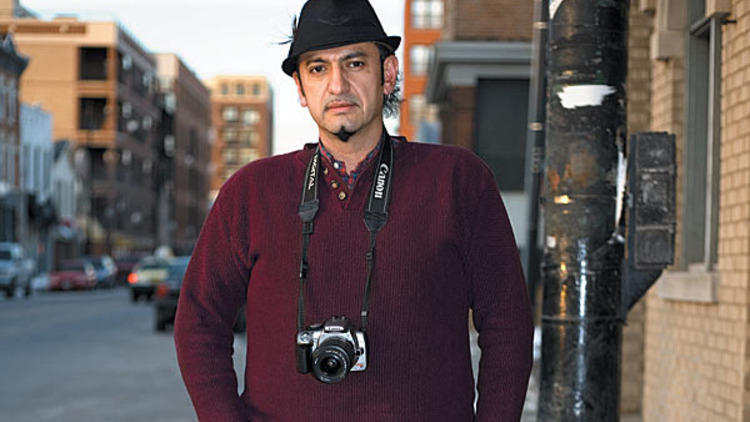 1/4
Photograph: Andrew Nawrocki
BENJAMIN ANAYA, 46 How long have you lived in Pilsen? A year and four months. But I've been visiting for more than a decade. How has the 'hood changed? People here are really afraid of gentrification. I'm from a very multicultural city, Mexico City, and, honestly, it seems some of the immigrants who live here are afraid of multiculturalism. For instance, I love traditional music, but not the kind of corporate, misogynistic norteño stuff that you see on TV at a lot of the Mexican restaurants. I hate it. I'd rather go to Skylark to hear free jazz or Cafe Mestizo for hip-hop. You're in an interesting predicament because you're from Mexico, but many local Mexican immigrants probably see you as a gentrifier. Exactly. I do art and books and music and photography, so allegedly I'm part of the problem.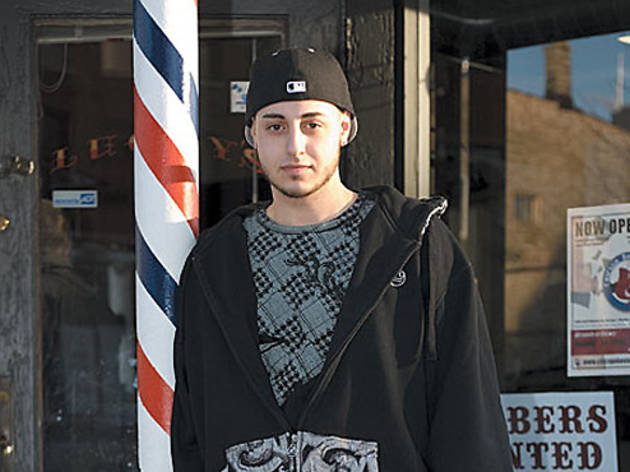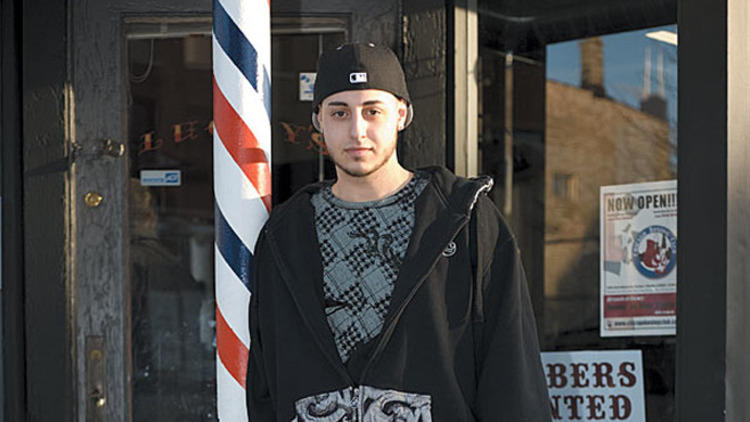 2/4
Photograph: Andrew Nawrocki
MATTHEW CASTRO, 21 You cut hair here at Lucky's Barbershop? Yeah. I've been cutting for about five or six years. But Lucky's just opened up a couple months ago. Would you consider yourself an ace of fades? [Laughs] Yeah. Not graphics, though. What's the craziest thing someone's gotten shaved on their head? Uh, maybe the North Face symbol. Have you seen Pilsen change? I've been here my whole life, and Pilsen is a lot nicer than it used to be. It's a lot safer. They're building condos and trying to make it more professional. What are your favorite spots in the neighborhood? I love playing basketball at Boogie Park. It has a history in the early hip-hop days as a hotbed of break dancing and graffiti. Now, if you go there, there's graffiti all around.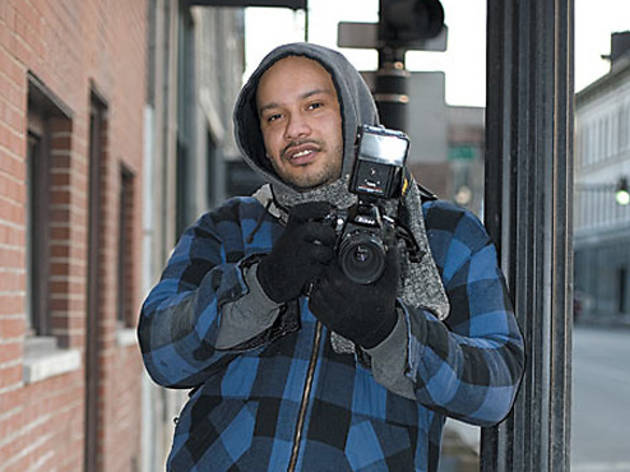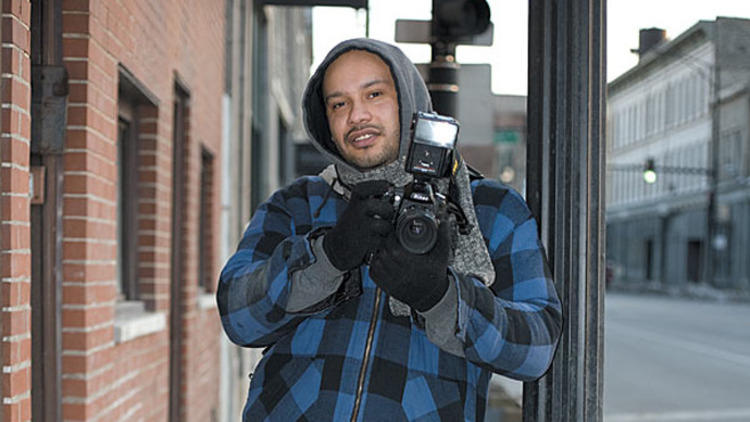 3/4
Photograph: Andrew Nawrocki
CARLO SERRAN, 29 Are you a Pilsen resident? Ten years. I'm a photographer for a modeling agency and several Hispanic magazines including Mexico City's Chilango, so I'm often traveling to New York, L.A. and Mexico. What keeps you grounded here? The people. The community feel is very strong. Around here, there are people who want more out of life than just the monotony of work. Chicago is a place of industry and offices, but Pilsen feels fruitier—more colorful, lively. I love my Mexican people, Asian people, African-American people, and they all exist here.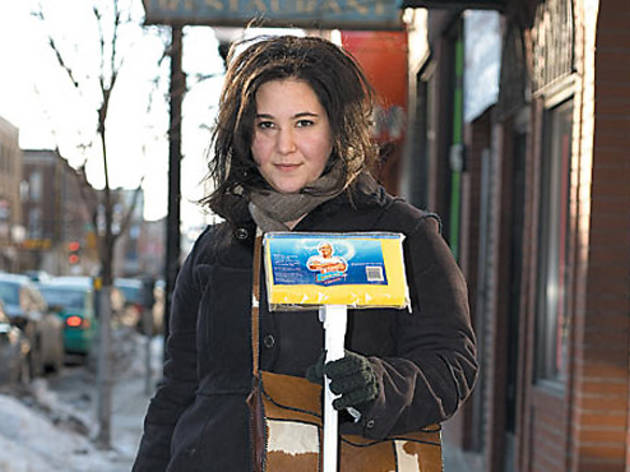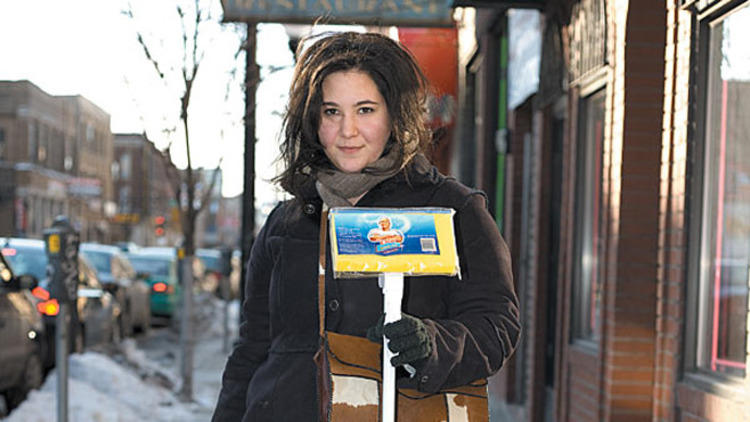 4/4
Photograph: Andrew Nawrocki
SARA CHESS, 21 Planning to do some Mr. Cleaning? My apartment is a little ravaged. Do you live in Pilsen? I'm from New York, but I've lived in the neighborhood for three years. I'm an art history and painting student at the School of the Art Institute and, for me, Pilsen is affordable and I have a lot of friends that live down here. I lived in Wicker Park for a little while and I got really sick of it really fast. I have more sustainable good feelings toward this neighborhood. In Wicker Park, I felt like I was living in a mall. It seemed a little generic. Pilsen seems a lot more unique. You're talking about gentrification. Wicker Park was gentrified long before I got there. Gentrification is a conversation I find myself in much more often with respect to Pilsen. Being an art student, you get a lot of shit because you move here because it's cheap and you don't have a lot of money. But you can't avoid your own suffocating presence in the neighborhood. You feel like you're an asshole. People often see you as an agent of gentrification. Right. Yeah. I don't feel any guilt about it personally because it's just a force and you're either an agent of it or you're on the other side. Neighborhoods change. This wasn't always a Hispanic neighborhood. It was Ukrainian and that changed. It's important to have art communities in places they can exist. It just shouldn't be used by Realtors to push people out of their homes.