A diner's guide to Mariano's in Ravenswood
Mariano's isn't just a grocery store—there are 8 places to eat, too. We sampled ribs, oysters, sushi and more to find the best place to stop for a snack.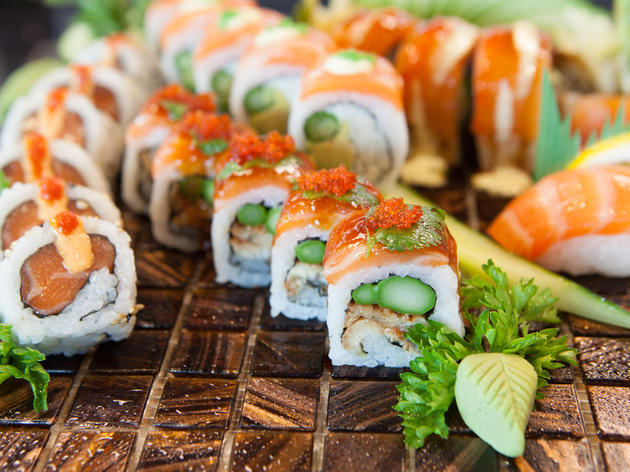 1/17
Photograph: Martha Williams
Mariano's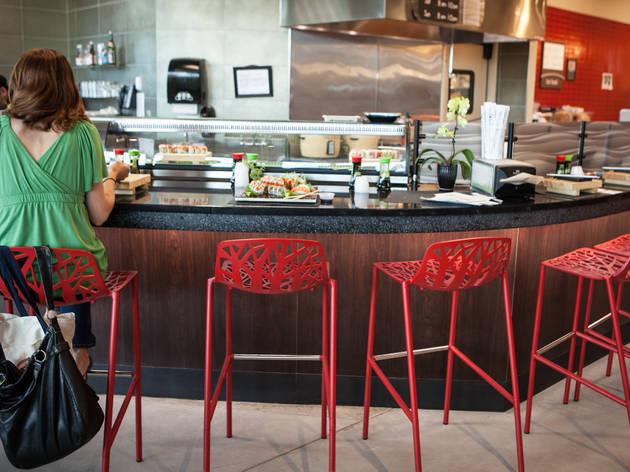 2/17
Photograph: Martha Williams
Mariano's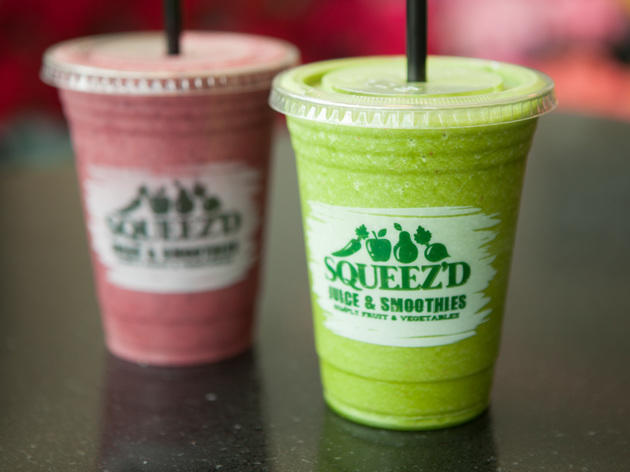 3/17
Photograph: Martha Williams
Mariano's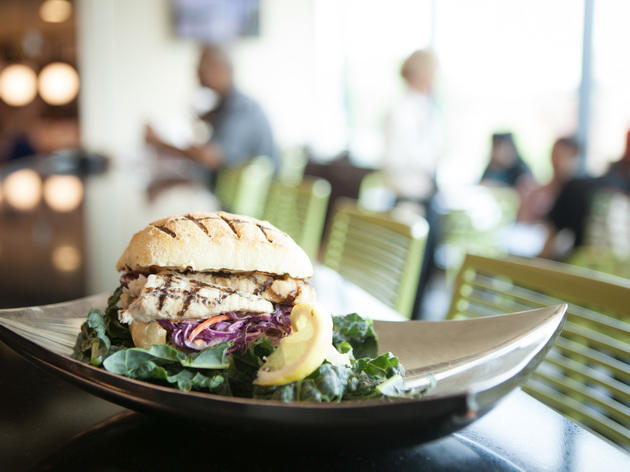 4/17
Photograph: Martha Williams
Mariano's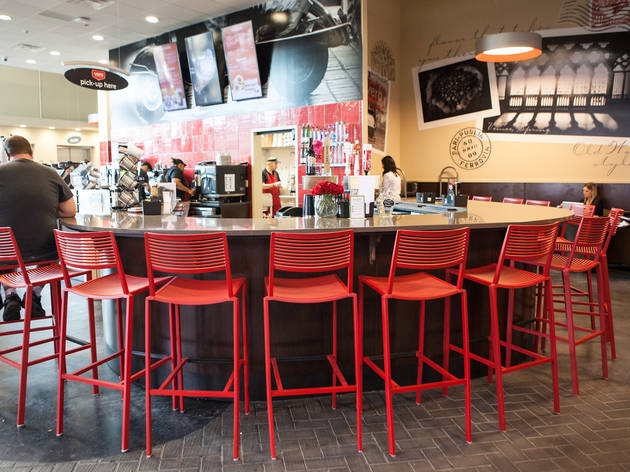 5/17
Photograph: Martha Williams
Mariano's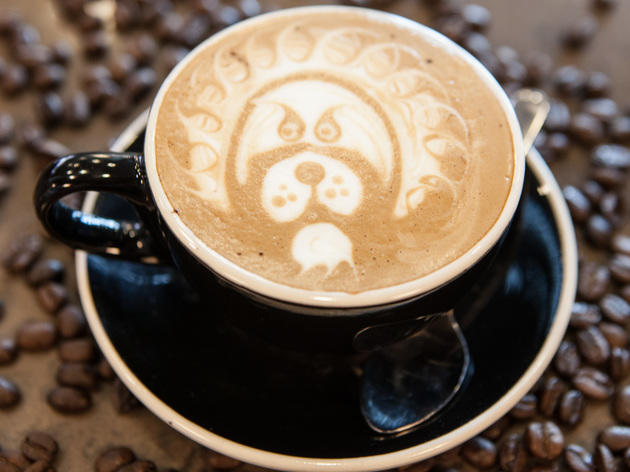 6/17
Photograph: Martha Williams
Mariano's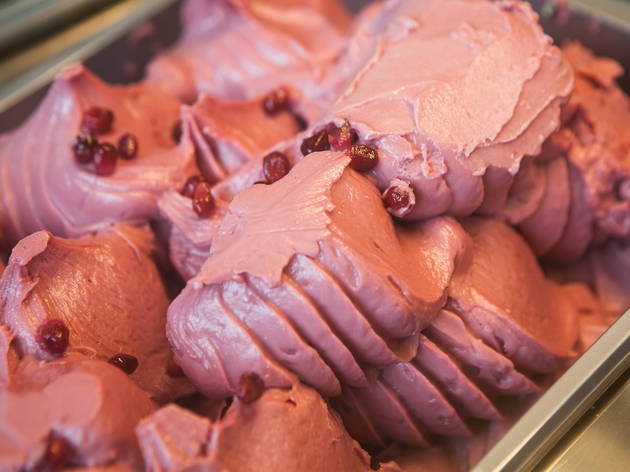 7/17
Photograph: Martha Williams
Mariano's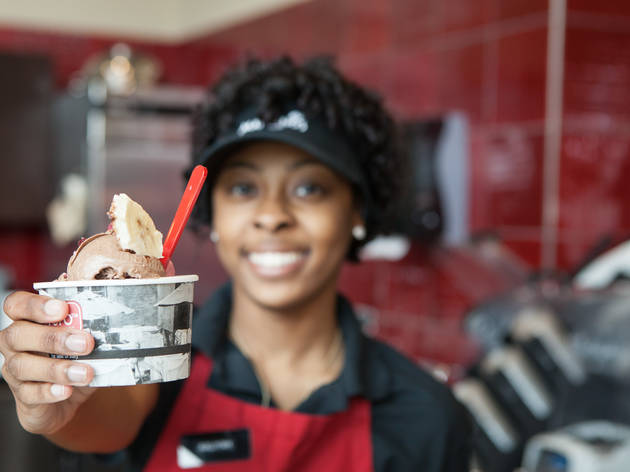 8/17
Photograph: Martha Williams
Mariano's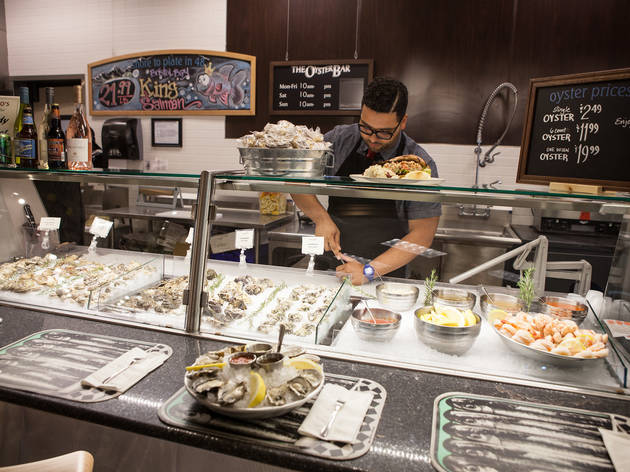 9/17
Photograph: Martha Williams
Mariano's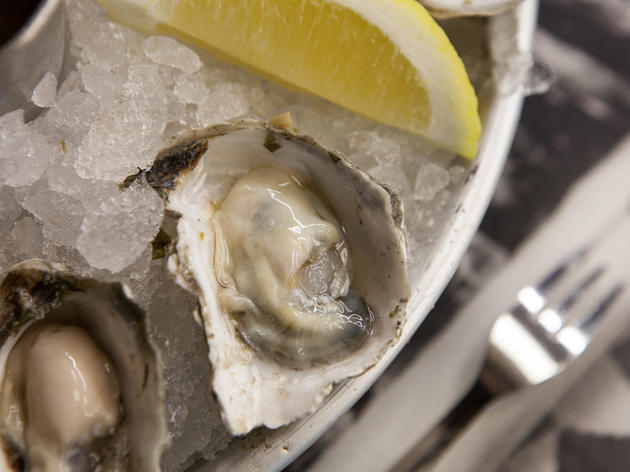 10/17
Photograph: Martha Williams
Mariano's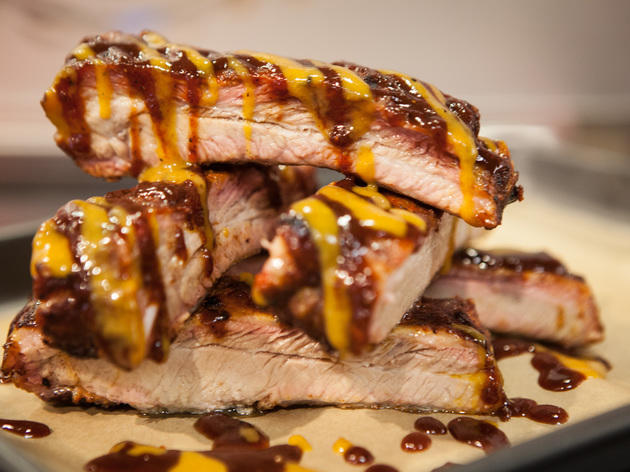 11/17
Photograph: Martha Williams
Mariano's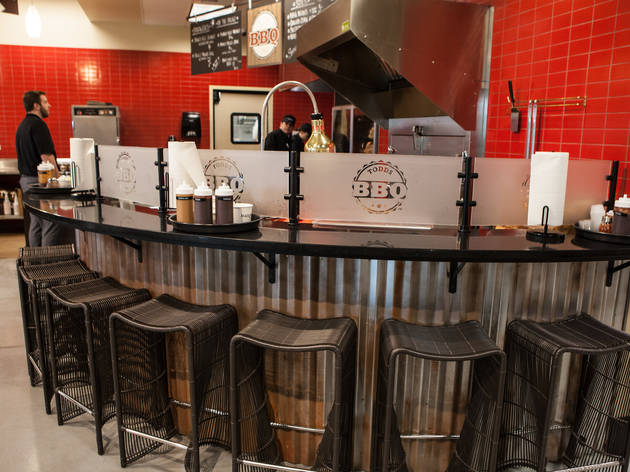 12/17
Photograph: Martha Williams
Mariano's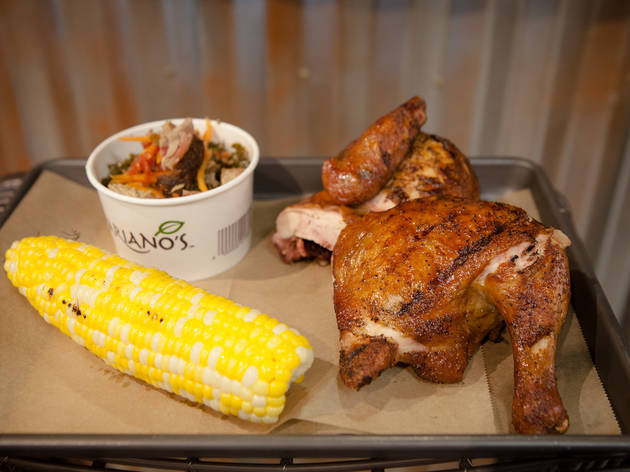 13/17
Photograph: Martha Williams
Mariano's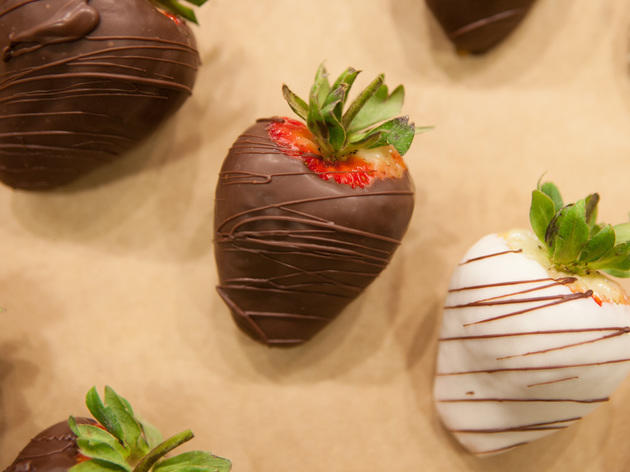 14/17
Photograph: Martha Williams
Mariano's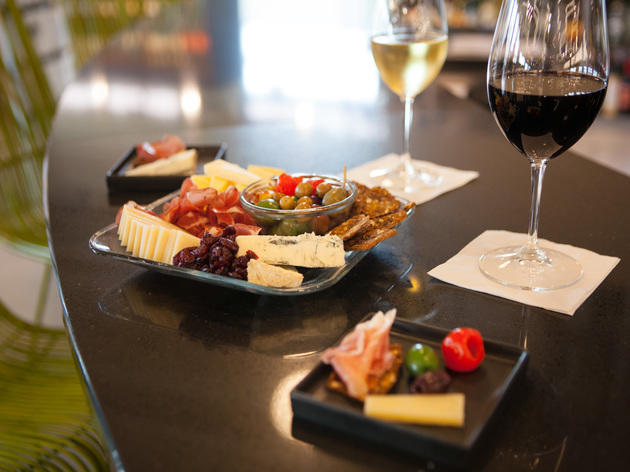 15/17
Photograph: Martha Williams
Mariano's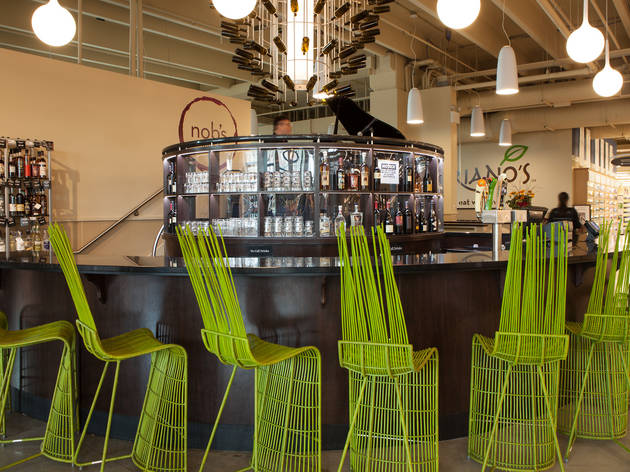 16/17
Photograph: Martha Williams
Mariano's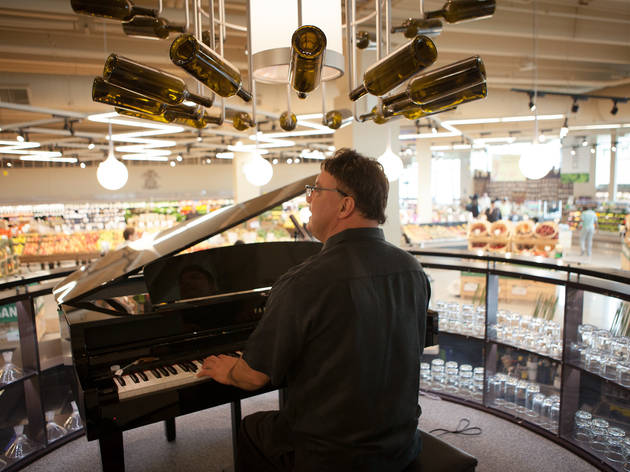 17/17
Photograph: Martha Williams
Mariano's
Mariano's, Chicago's newest grocery chain, is expanding so quickly it seems like there's a new one appearing on every corner of the city. While you can't beat the selection of take-home products (the Chicago Avenue store features a game meat section), we were curious about the chain's eat-in options. We visited the largest store, in Ravenswood, and checked out everything from cheese and charcuterie to barbecue. Whether you're stopping in for a quick lunch or dinner or looking for an unusual date night, use our guide to all Mariano's has to offer.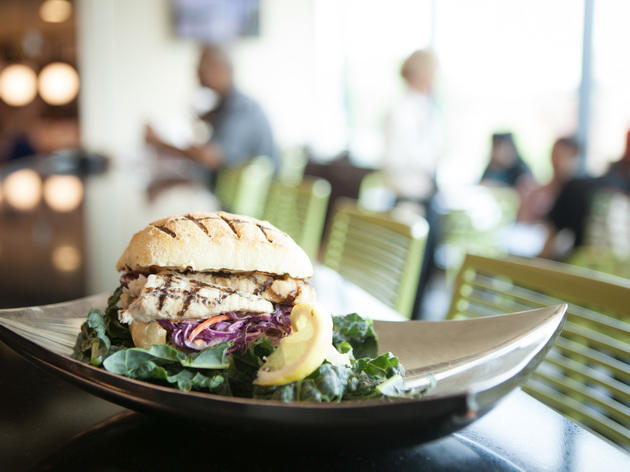 Photograph: Martha Williams
You can't miss the bright chalkboard outlining the daily specials at the in-house grilling station, which offers a handful of lunch and dinner options, from grilled fish to Swiss and mushroom burgers. Place your order at the front counter and pay at the neighboring cashier stand, then you're free to wander or shop while your food is cooked to order. We tried the fish special, flaky monkfish on a toasty piece of ciabatta and a side of pesto pasta salad for $6. If you're looking for something more substantial, you can supplement your meal with ready-to-eat sides and salads from the store's epic self-serve stations. While some stores don't offer an eat-in grilling option, you can have any of the meat or seafood you buy grilled or steamed before you go home, saving you the trouble of having to fire up the grill.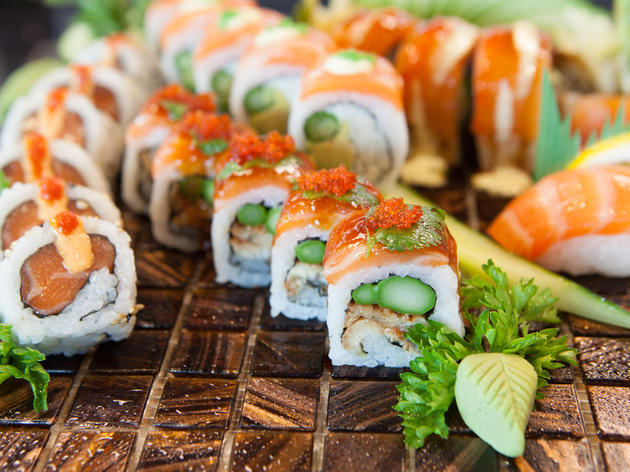 Photograph: Martha Williams
While the idea of eating grocery-store sushi is generally a terrifying notion, Mariano's might make you reconsider. Sit at the bar and order a round of warm saki, served in hand-made ceramic sake glasses. Begin with the seaweed salad, which is big enough for two people to share. The rolls, from classic to tempura and wasabi-mayo monsters, are made to order and presented on wooden serving boards. The salmon is so lightly smoked you can hardly tell, and the process leaves the fish more tender than if it was just served raw. In addition, all of the rolls can be made with brown rice or soy paper by request.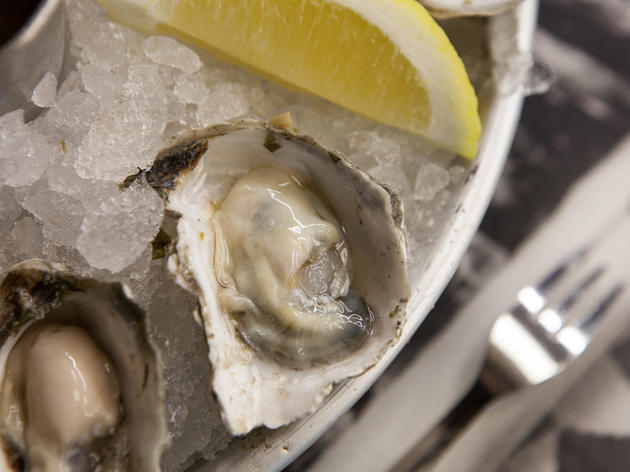 Photograph: Martha Williams
There's nothing quite as luxurious of stopping in the middle of your mundane weekly shopping trip for a glass of wine and a handful of oysters, if you can get past the awkwardness of slurping them down while strangers pick out baguettes just a few feet away. The helpful staff will walk you through the day's options, whether you prefer briny, salty or sweet, and shuck them to order. Outfitted with all the fixings, the tabletops here have everything you need, from an assortment of hot sauces and sriracha to horseradish and oyster crackers. Other seafood offerings, like cold shrimp and crab claws, taste dull and watered down. The lunch special will score you your choice of three oysters, three shrimp, two crab claws and a cup of chowder for $10. Beware of the chowder—while the base is fine, the lobster bisque is filled with chewy chunks of fake crab.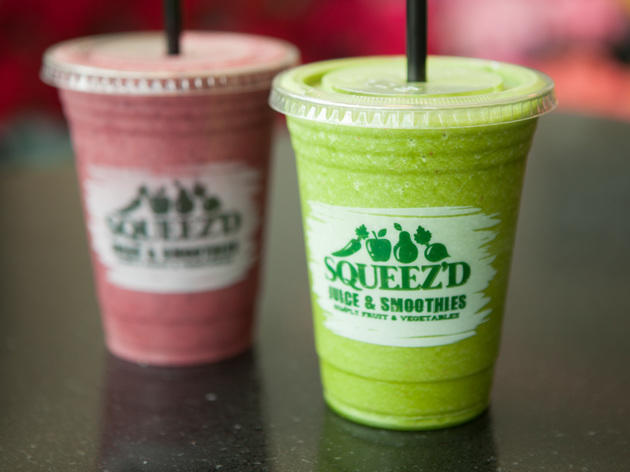 Photograph: Martha Williams
From beets to cucumber to kale, there isn't an item in the produce section that can escape the blenders at Mariano's juice bar, Squeez'd. With most of the small drinks clocking in at fewer than 150 calories, it's almost unfair to place it within throwing distance of the gelato counter. Squeez'd doesn't use ice as a filler, so each smoothie is packed with fruits, vegetables, juice and spices. The menu outlines the health benefits of each drink, including metabolism-boosting drinks and liver-friendly combinations. We later found ourselves craving the Berry Blast, made with berries, banana coconut water and cayenne pepper, and the Tropical Green Detox with pineapple, spinach, kale and lemon.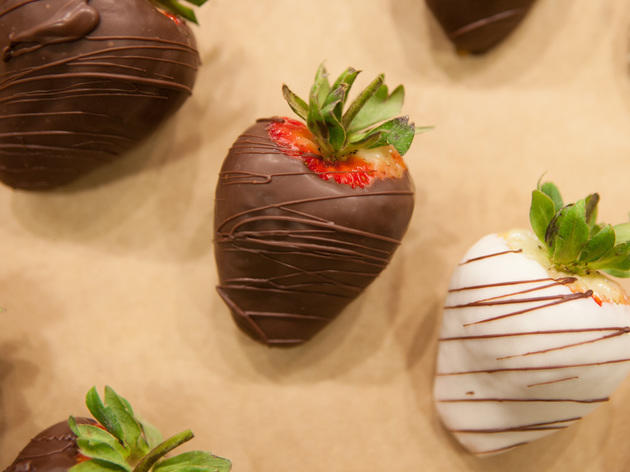 Photograph: Martha Williams
The sweet shop at Mariano's is less Willy Wonka and more reminiscent of the candy you'd find at a mall kiosk. The glass case is filled with manufactured truffles, gigantic turtles, and salty pretzel sticks dipped in chocolate and rolled through crushed peanuts. Rows of caramel apples are rolled in everything from toffee to colorful M&Ms. The chocolate falls flat, tasting more like cheap Easter candy than a special treat, and the caramel inside the turtles is thick, bland and chewy. Your best bet is the chocolate-covered strawberries—fat, plump berries dipped in white or dark chocolate and finished with a contrasting drizzle—which you can have packed up as a take-home indulgence.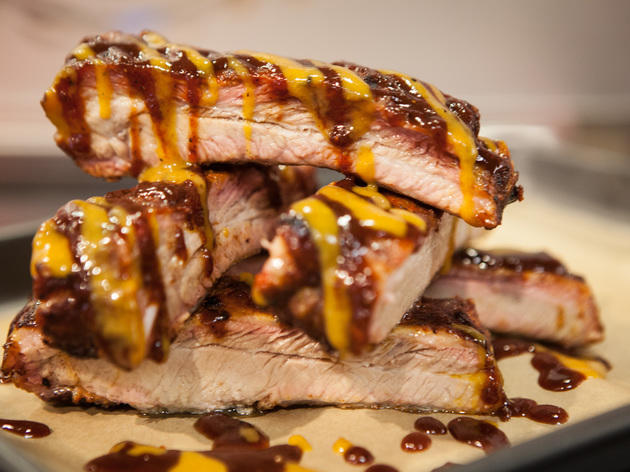 Photograph: Martha Williams
The Ravenswood location is the only outpost of Todd's BBQ. It boasts an in-house smoker, so our hopes were high for fast and affordable smoked meats. Available by the pound, or stacked into sandwiches, the pork covers most geographical barbecue styles—including the sauces (tomato-based Texas, mustard-laced Carolina and sweet and smoky Kansas City). We found the pulled pork to be thick with fat and gristle, and the smoked beef brisket too dry. Opt for the smoked chicken, moist and flavorful, or the ribs, (sold by-the-bone or the half-rack), which were fall-off-the-bone tender. There are plenty of sides to round out your meal, from simple grilled ears of corn or baked beans with smoky bits of burnt ends tucked into the sauce.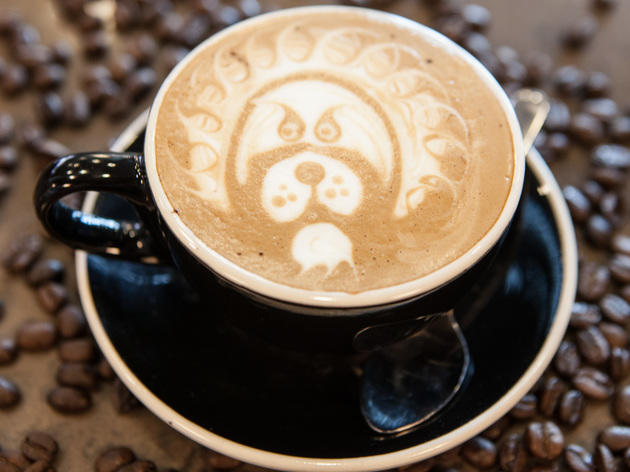 Photograph: Martha Williams
Vero Coffee & Gelato can be found in all Mariano's stores. Grab a cup of coffee or tea to perk you up while you shop (or, if you started at the wine bar, perk yourself up on the way home). The coffee and tea menu is extensive, with choices ranging from organic hot chocolate to iced chai teas and elaborate sugar-laden espresso drinks. Sit down in the cafe to enjoy an affogato made with your choice of gelato, or a root beer float. The gelato selection is plentiful with classics like tiramisu and Opera Italiano, as well as basic staples like chocolate, vanilla and peanut butter cup. If you're not in the mood for something creamy, you can go for a fruit sorbet.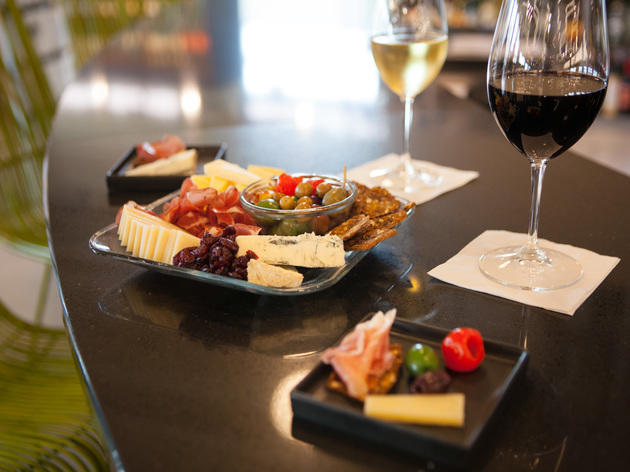 Photograph: Martha Williams
Beat the stress of shopping by grabbing a glass of wine or a beer as soon as you enter the store. You can take it with you while you browse, but we recommend taking a minute to sit down—you cannot beat the people-watching at the Mariano's wine bar. We found ourselves sandwiched between a couple polishing off a store pizza and a woman sipping chardonnay in flip-flops and an oversized sweatshirt. We nursed our glass of sparkling rosé and ordered a cheese plate. Put together by the store's cheesemonger-on-duty, it's a steal at $15, with three kinds of cheese, two meats, a handful of artisan crackers and a bowl of olives. Just when we thought it couldn't get any better, the usual Mariano's piano player was joined by a flutist and violin player, and everyone at the bar swayed happily as the trio played covers of Broadway show tunes.