Ask the critics | Chicago classics, health-department grades and tipping at Next
TOC's critics answer your foodiest questions.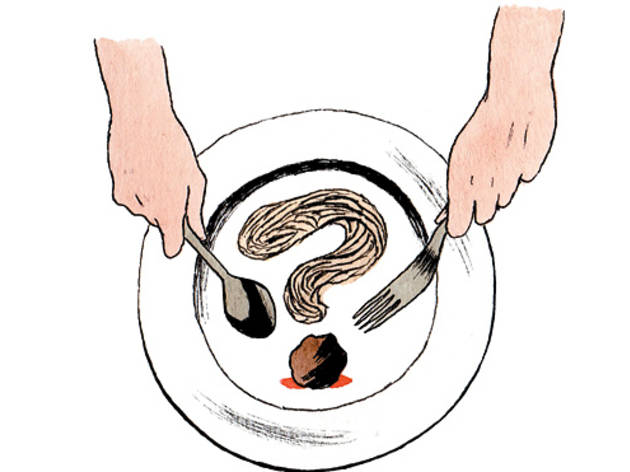 For GNO, we are going old-school. This week is Yoshi's. Next month's pick is mine. Suggestions for fab classics in Chicago?—Samantha, Lincoln Park
Erwin. Le Bouchon. Sabatino's. Club Lago. Katsu. Marie's Pizza & Liquors (especially Thursday–Saturday when there's live music). P.S. We had to watch a Miley Cyrus video to figure out what GNO stands for. Not cool.
I was just in NYC and I love how they mandate that a restaurant must post the health department grade in the front window. I will only go into an "A." Why can't we have that here?—Brent, Evanston
The city gave props to the letter-grade system when we asked about it. "What is appealing about letter-grading systems is that they…openly communicate them to the public," a health department rep told us. But the city feels Chicago's system is just as communicative. "Our health inspection reports are available online: searchable and easy to read with specific information." Chicago chefs don't necessarily crave the grading system either. Based on her experiences with inspectors, Floriole owner Sandra Holl finds it "hard to believe that an A to one inspector is an A to another."
I'm going to Next and have already been charged the 18 percent gratuity. I would normally tip 20 percent. But would it be weird just to leave the two percentage point difference—$6—on the table?—Rob, Streeterville
Next's owner, Nick Kokonas, says: "People leave additional gratuity all the time, and it gets split among the appreciative waitstaff." We say: It doesn't make you look very good if you're leaving anything less than $20.
Ask us a question! If we answer it, we'll send you a cookbook. E-mail eatoutdrinkup@timeoutchicago.com.