Brunch wait times
How long you'll wait at popular brunch spots.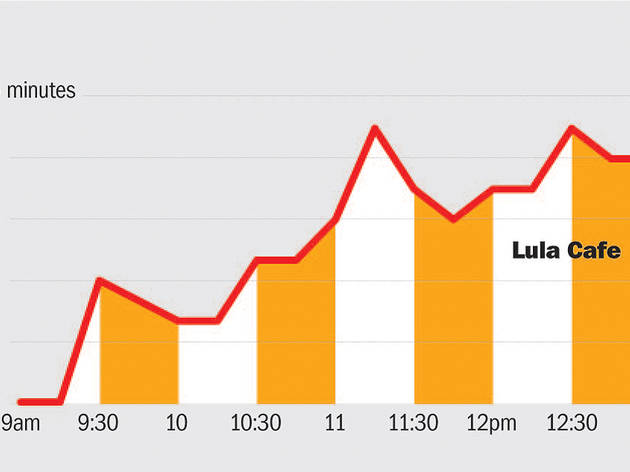 1/8
FIG. 1: Lula Cafe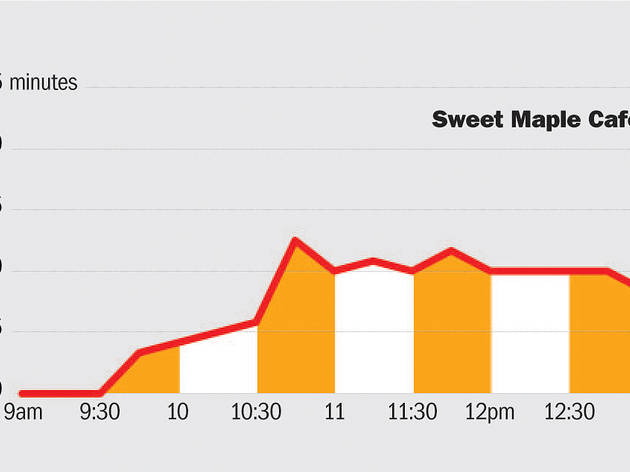 2/8
FIG. 2: Sweet Maple Cafe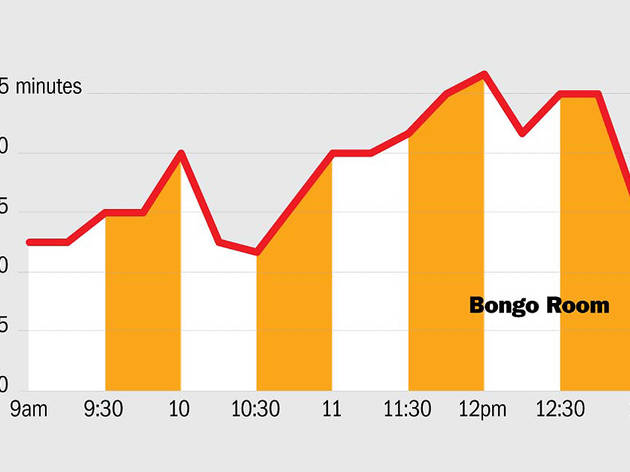 3/8
Bongo Room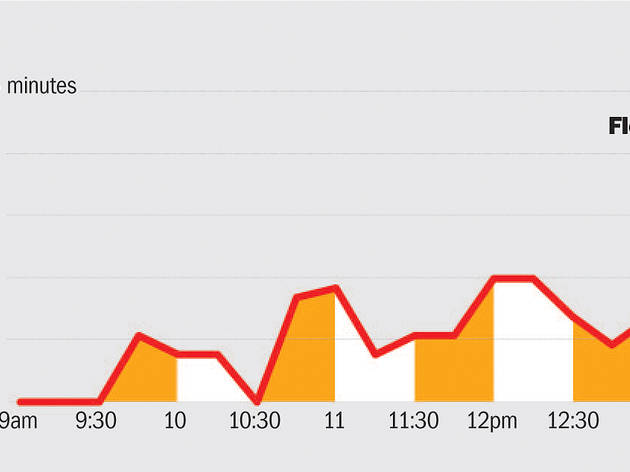 4/8
Flo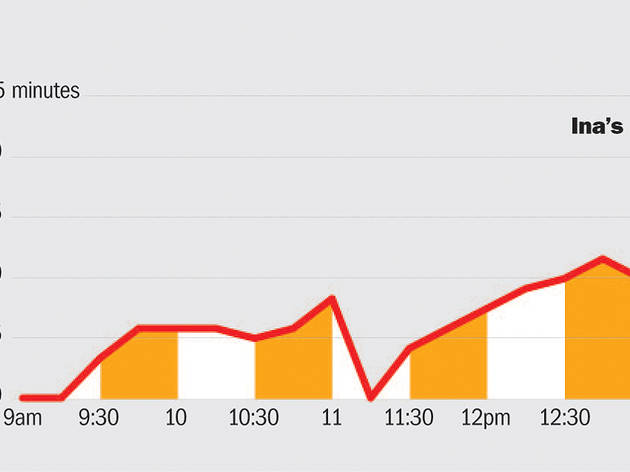 5/8
Ina's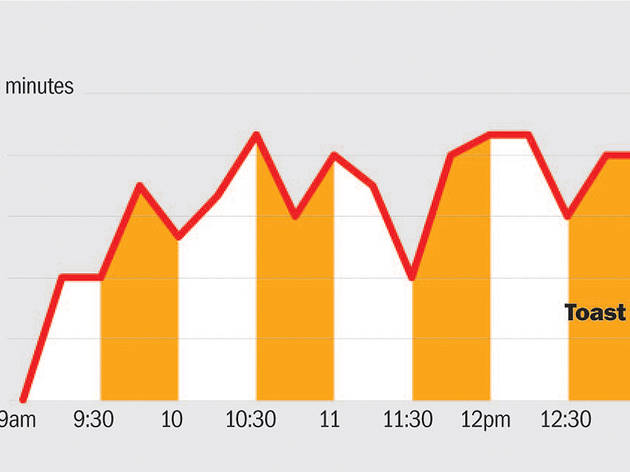 6/8
Toast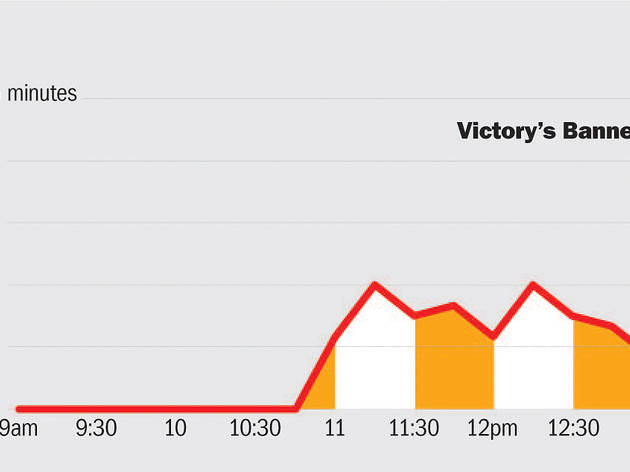 7/8
Victory's Banner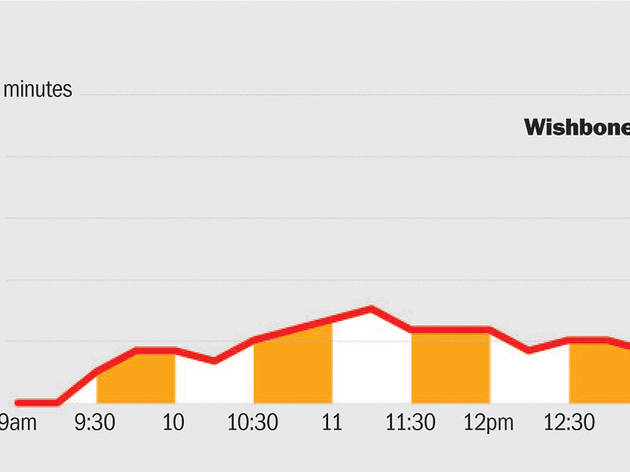 8/8
Wishbone
Just as the promise of warm waffles can be motivation to venture out on a Sunday morning, the fear of a long wait (not to mention a long, cold wait) is a good excuse to stay in and eat Cheerios. At TOC, we believe there's plenty of brunch to go around, and there's always a good one nearby without a line. But since we also know the pull of notoriously packed brunches like those at Lula [fig. 1] and Sweet Maple Café [fig. 2], we conducted a small experiment. On a recent Sunday, we tracked the waits at eight popular brunch spots from 9am until 1pm. Are there magic times, we wondered, when waits dwindle and peak?
The answer: not really, and yes. These graphs reveal the obvious answer for people looking for the shortest wait: Get there at 9am. Barring that, you might try eating brunch at 10:15am, when a few waits mysteriously dipped. Whatever you do, do not, under any circumstances, plan to arrive at a brunch spot at noon. That's when most of us lazy-ass Chicago brunchers are getting hungry, and when almost every wait peaked—sometimes to 75 or 80 minutes. At which point you would have been better off with the Cheerios.