Del Frisco's Double Eagle Steak House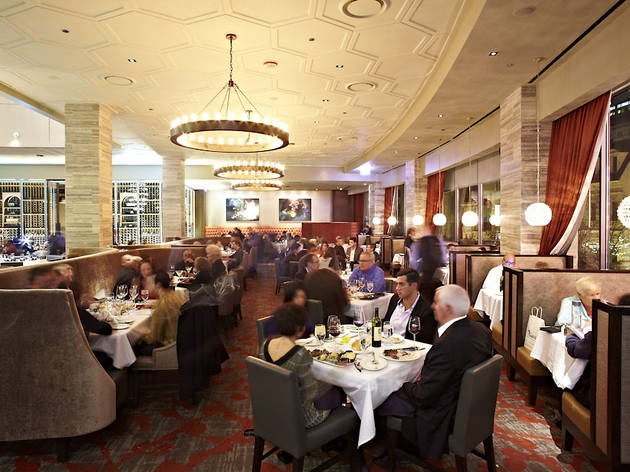 1/6
Photograph: Jason Little
Del Frisco's Double Eagle Steak House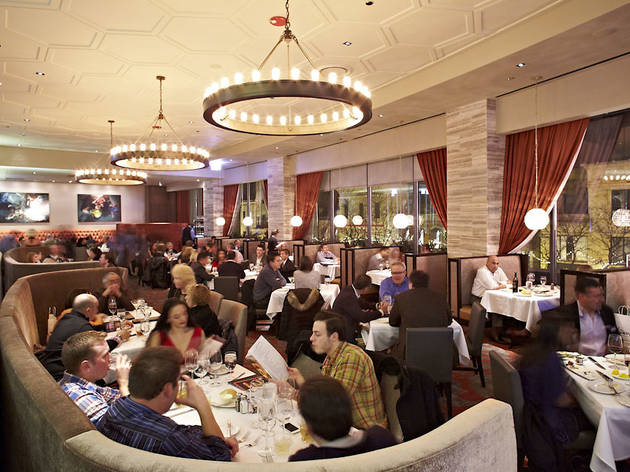 2/6
Photograph: Jason Little
Del Frisco's Double Eagle Steak House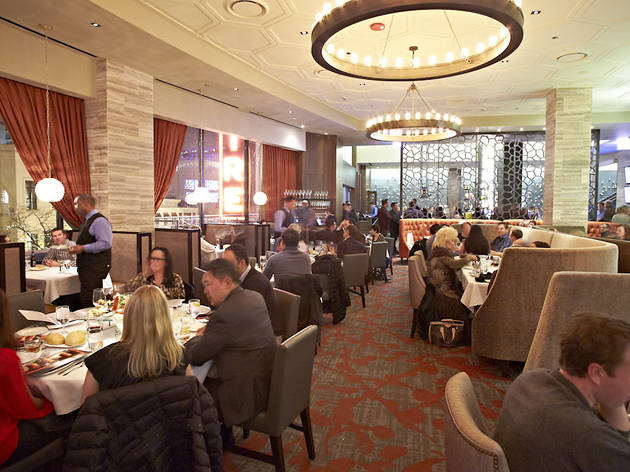 3/6
Photograph: Jason Little
Del Frisco's Double Eagle Steak House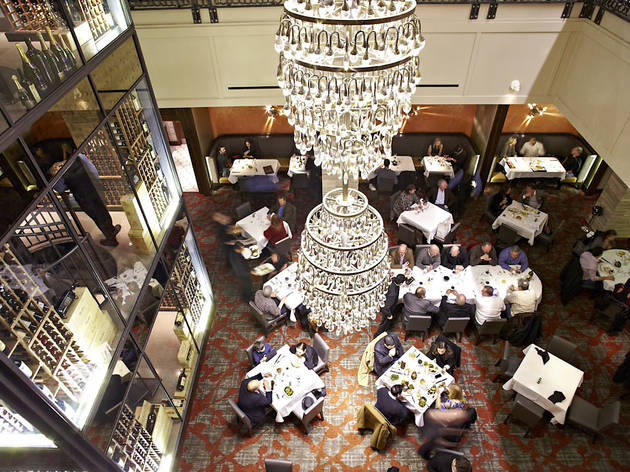 4/6
Photograph: Jason Little
Del Frisco's Double Eagle Steak House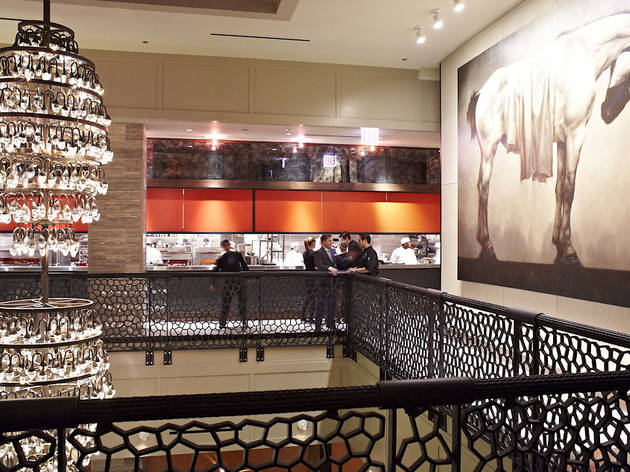 5/6
Photograph: Jason Little
Del Frisco's Double Eagle Steak House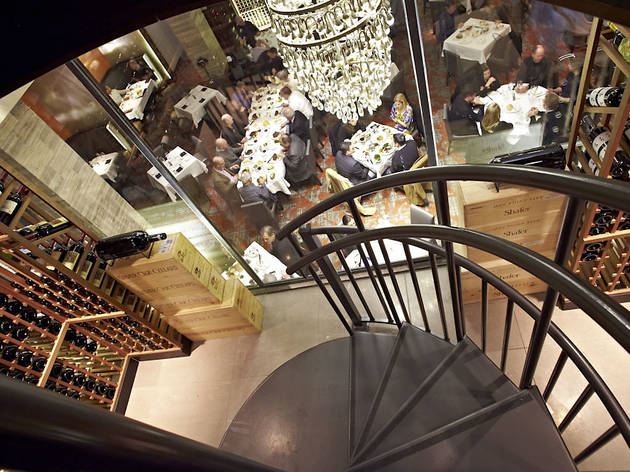 6/6
Photograph: Jason Little
Del Frisco's Double Eagle Steak House
Time Out says
Some folks hear about Del Frisco's Double Eagle Steak House, a Texas-based restaurant chain, opening in Chicago and say, "Another steakhouse—who needs it?"
I'd never say that. I love steakhouses. I love their sense of ritual, of celebration. I especially love reviewing steakhouses. First, because when I eat at them, I feel as if I've stolen someone's checkbook. (I have!) Second, because, well, it's easy. Each attention-getting restaurant that opens has its own specific ambition and agenda; it's often as difficult to parse what a restaurant is trying to do as it is to determine how well it's doing it. Not so at a steakhouse. With a couple of exceptions, the ambitions of these restaurants are the same, and the template by which they attempt to achieve these goals is nearly identical: It will begin with an oversize cocktail and some chilled seafood. For the first course: a wedge salad, maybe a Caesar. For the last course: some behemoth, basic dessert. The centerpiece of it all, the god to which all steakhouses worship: a steak, cooked to the precise temperature desired by the patron and seasoned on the mark.
To review a steakhouse (or, for that matter, merely to dine at one) is to waste no energy considering concept or price. However, it is important to note the room. Del Frisco's is built around a colossal chandelier and is grandiose in precisely the sort of inelegant way a steakhouse should be. One should also consider the service, which at Del Frisco's is reasonably good, if a little harried. But ultimately, a steakhouse experience boils down to execution. And at Del Frisco's, the execution is abysmal.
Six stiffened shrimp laid plainly on a plate, draped in a sullen spoonful of rémoulade. Mushy, unseasoned tuna tartare accompanied by rocklike crostini. A Caesar salad truly unbecoming of any place that dares put steakhouse in its moniker, fouled up by salad bar–quality croutons and those fishy, suspicious anchovies that give these fish a bad name. Ho-hum crab cakes paired, for no discernible reason, with dense pappardelle noodles. Two double-cut lamb chops ruined by a syrupy-sweet terikayi-ish sauce. Onion rings with a too-hard fried breading. Pretty little heirloom carrots dreadfully overcooked.
In the steakhouse playbook, all these things are almost excusable if the steak itself is superb. Unfortunately, this isn't a shortcut Del Frisco's gets to take. On one visit, I had a serviceable filet, cooked to an uneven but more-or-less average medium-rare, a peppercorn crust attempting to conceal the meat's lack of flavor. Yet on another, my companion's bone-in prime rib eye, requested medium-rare, came out medium-well. They have a funny practice at Del Frisco's where, once the steak is set down, a staff member asks you to please cut it open (while he or she watches) to check that it's cooked to your desired temperature. On the one hand, I appreciate Del Frisco's willingness to make sure the customer is satisfied. On the other hand, this "cut it open and see what's inside" performance only added to my sentiment that ordering a steak here was a bit too much like a game of roulette.
Details
Address:
58 E Oak St
Chicago
60611

Cross street:
between Michigan Ave and Rush St
Transport:
El stop: Red to Chicago. Bus: 36, 66, 143, 144.
Price:
Average steak: $50
Contact:
Opening hours:
Lunch (Mon–Fri), dinner
Do you own this business?
Users say