Doughnut Day | Is it a doughnut?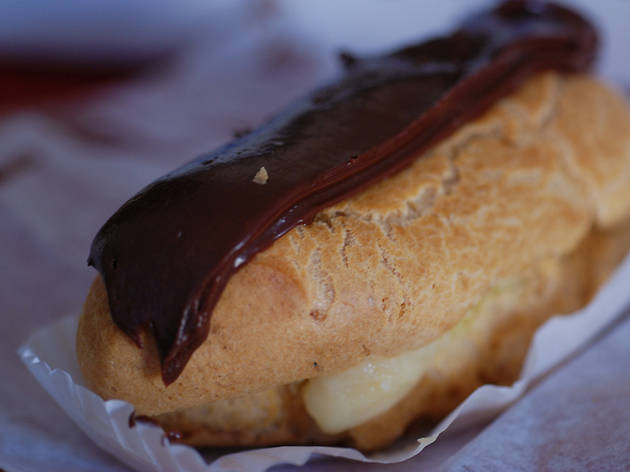 1/15
Is it a doughnut?EclairNo.This is an uppity, sloppy pastry. Any good eclair oozes creams, swims in chocolate sauce and must be eaten with a knife and fork. Anything that requires utensils (or at least a bib) is not a doughnut.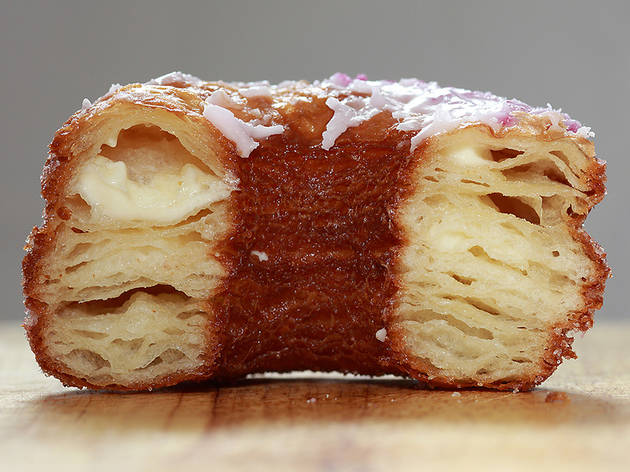 2/15
Is it a doughnut?CronutYes.Not only is this holy hybrid of a croissant and doughnut a doughnut, it technically could be classified as a narcotic. The NYC craze has ablack market street valueof up to $40-you know, like a large crack rock. This is the only recorded case of adding something French to an American tradition and making itmore American.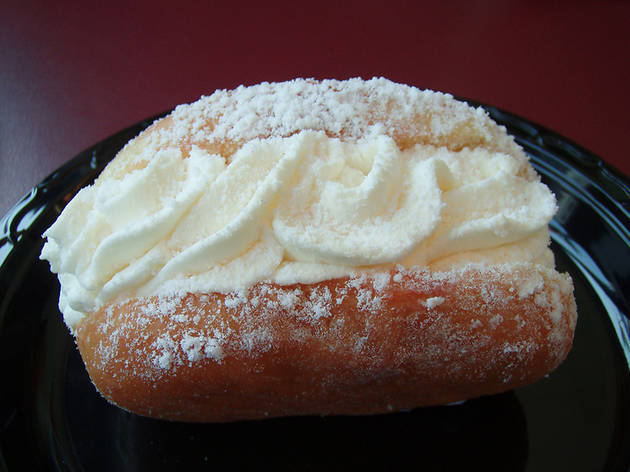 3/15
Is it a doughnut?BismarkNo.When I was an exchange student in Germany, I once saw a woman at a picnic spread fresh butter on a dripping piece of fried bacon fat and pop it into her mouth like cracker. So you know what Germans would call a bismark? A sandwich.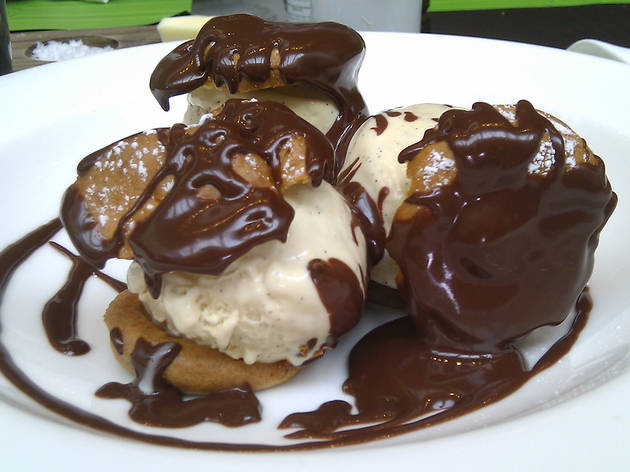 4/15
Is it a doughnut?ProfiteroleNo.Of course not. This is just an eclair that rips you off.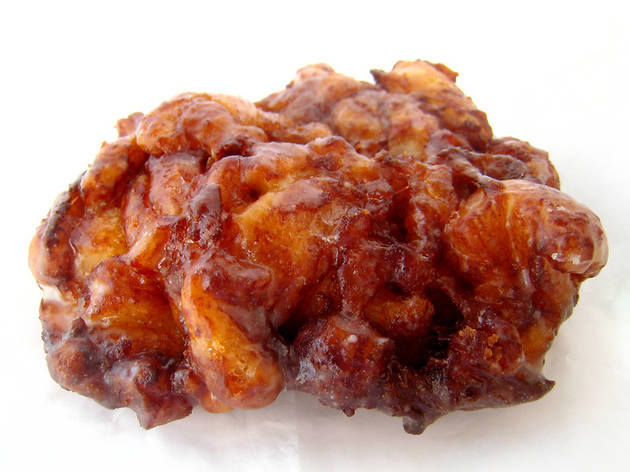 5/15
Is it a doughnut?Apple fritterYes.It's fried and weighs more than a lap dog. So eff yeah, it's a doughnut.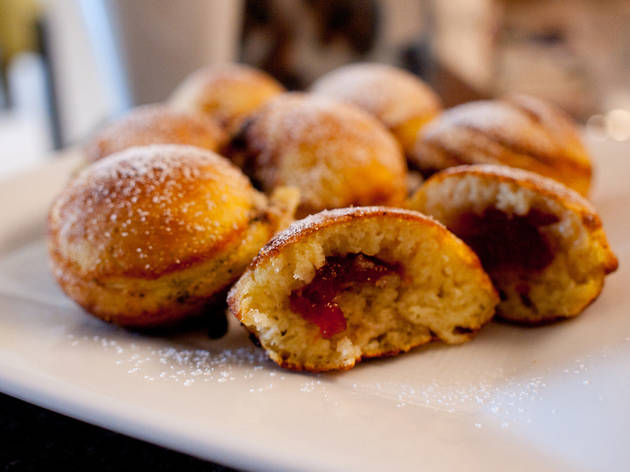 6/15
Is it a doughnut?EbelskiverNo.If you get the Williams-Sonoma catalog, odds are you have purchased a pan to make this Danish treat, as it's one of the few things in that rag you can buy for less than $50. And now you've wondered what the hell else you can cook with the damn thing. Takoyaki, I suppose, but it's not like you're running out to get fresh octopus at Jewel. No, sucker, you're making ebelskiver twice in your life and stashing the pan in the back of your cupboard. Yes, I'm just talking about my life. Oh, also, this is just a pancake wad.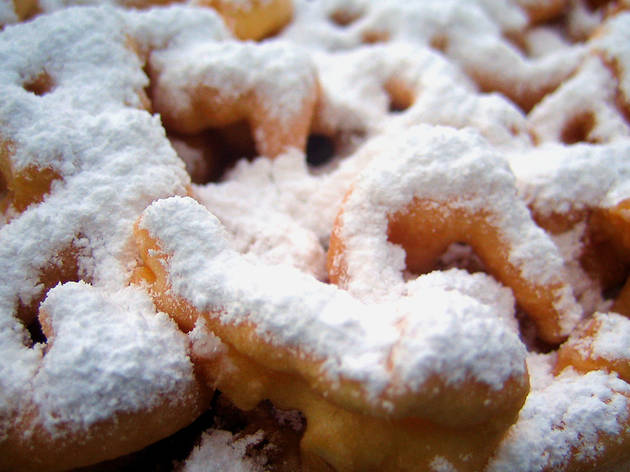 7/15
Is it a doughnut?Funnel cakeYes.It's dough, shot into a vat of hot oil and fried. A funnel cake is a poorly constructed giant doughnut puddle. Since you can see through the paper plate it is served on afterward, I'm calling this a doughnut.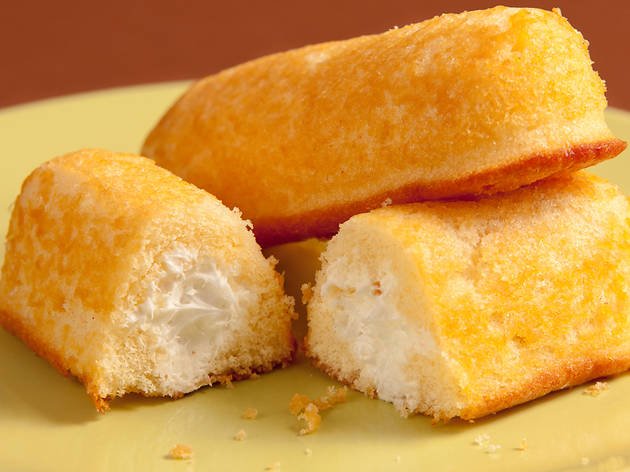 8/15
Is it a doughnut?Twinkie or Honey Bun or anything made by BimboNo.What are you, too lazy to even walk to a Dunkin' Donuts?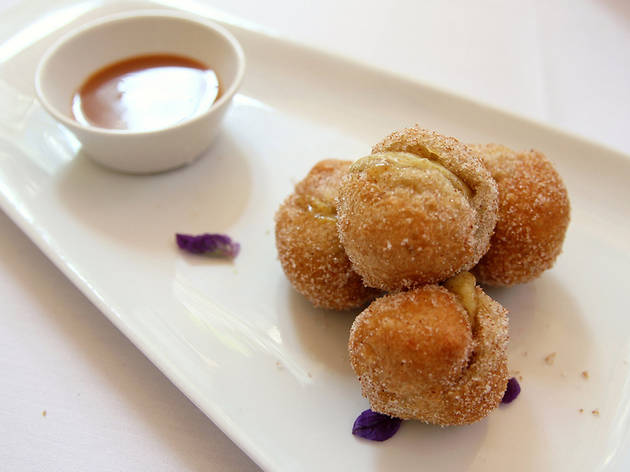 9/15
Is it a doughnut?ZeppoleYes.It's just a fancy Italian way of saying doughnut hole. Of course, this opens the ontological debate of whether a doughnut hole is a doughnut. But you'd have to be the kind of pretentious asshole who uses ontological in a sentence to debate that, right?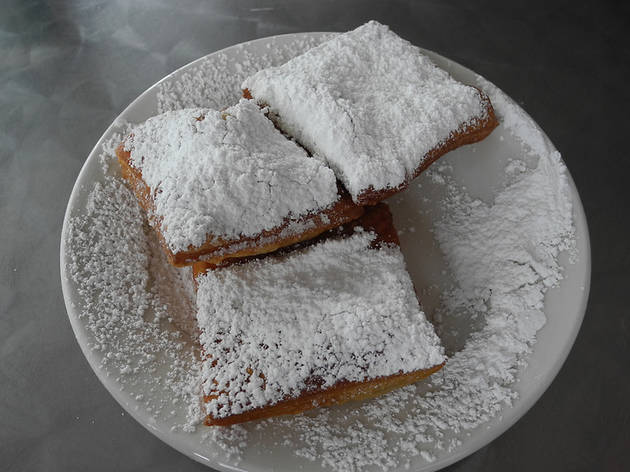 10/15
Is it a doughnut?BeignetYes.Nobody goes to New Orleans for the sweltering humidity, nor the hurricanes, nor for theGreen Lanternlocations tour, nor for the arcane legal system, nor for the cultural clusterfuck that is the Cajun accent, nor for the Pelicans merchandise. No, the main reason New Orleans has a tourist economy is plastic beads and these delights. Square, but a doughnut.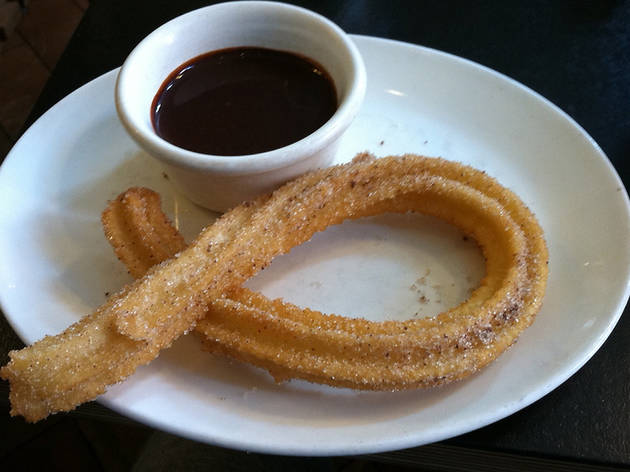 11/15
Is it a doughnut?ChurroYes.The ones you get at Sox games? No. XOCO's? Hell, yes.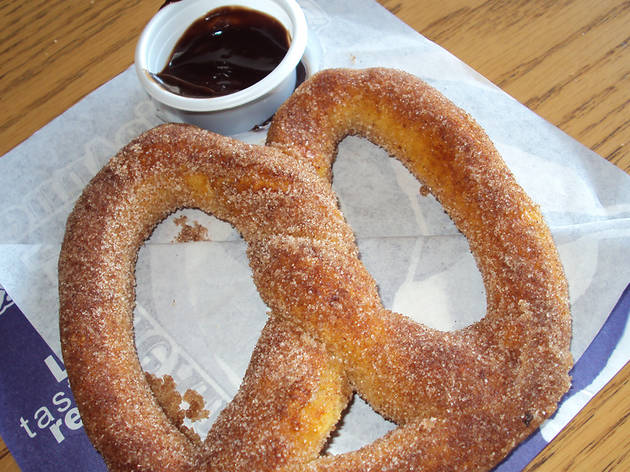 12/15
Is it a doughnut?Auntie Anne's Cinnamon Suger PretzelYes.You'd like to think this is some kind of healthy snack, because pretzels are better for you than potato chips, right? But, no, you are ingesting a giant tangle of carbs and it is the afternoon and you are standing in a mall. So, congrats.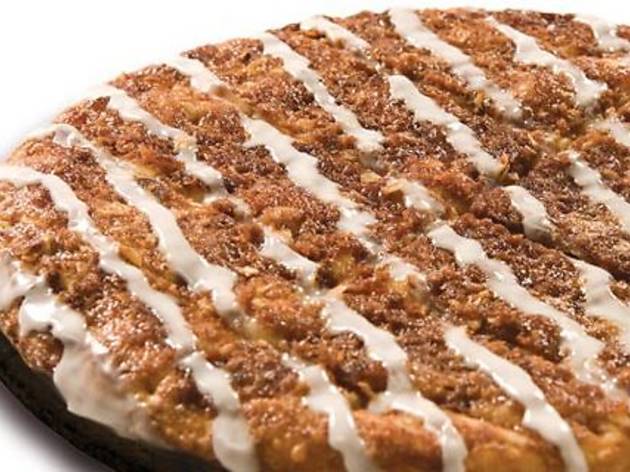 13/15
Is it a doughnut?Papa John's CinnapieMaybe.Are you sharing this with your nuclear family while watching ABC after dinner? If so, then no. Are you alone and pantsless and ordering this for a meal? Guess what, champ, it's a 1,680-calorie doughnut.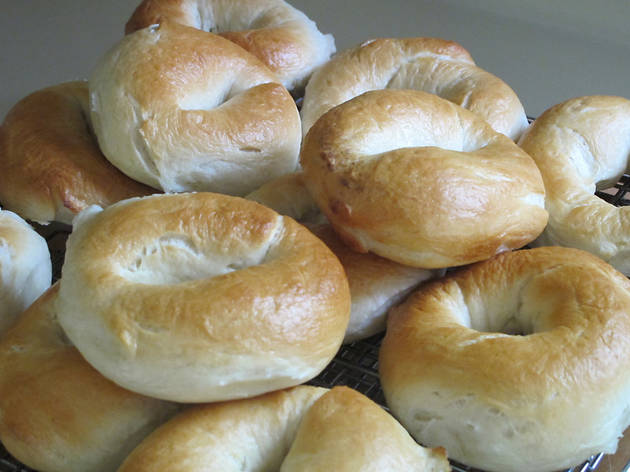 14/15
Is it a doughnut?BagelYes.Ah, the great breakfast lie. Bagels have as much fat and carbs as a doughnut (maybe even a little more), PLUS extra sodium to swell your aorta. And that is before you schmear cream cheese on top. Bagels are terrible for you. People who think bagels are a healthy alternative to a doughnut are like people who think smoking cigars is better than cigarettes because you don't inhale. Embrace it. It's an unsweetened doughnut.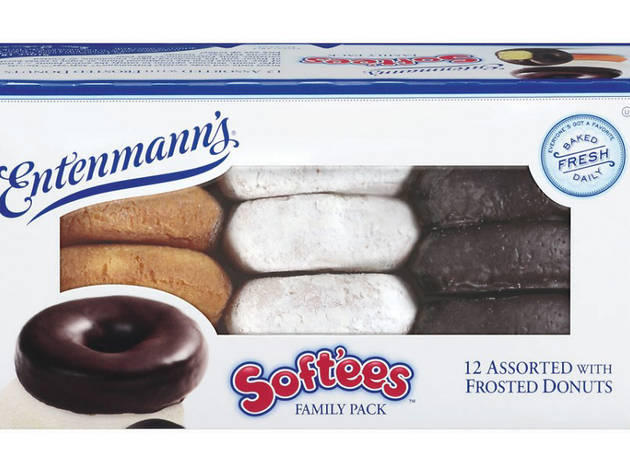 15/15
Is it a doughnut?Entenmann's donutsNo.True story: Our beloved former copy editor refused to eat these because the baking giant spells them donuts. Also, after eating one of the powdered ones, I feel like I just chewed the bottom of a hamster cage. So, no. Just no.
There are a lot of wannabe doughnuts. And we're not just talking about the powdery five-packs of minidoughnuts you get at the gas station. No, there are poseurs throughout the pastry world—eclairs, bismarks, Burger King's new doughnut holes—just as there are also legitimate regional variations, such as the pączki (the Lenten batches at Bennison's should be your new annual tradition), berliner and bombolone.
RECOMMENDED: The best donuts in Chicago
This is not a scientific survey, merely my opinion. I'm not saying an eclair isn't delicious. It simply is not a doughnut.