How to skip the wait at Kuma's Corner
We find six spots that also wheel and deal in burgers, whiskey and rock and roll.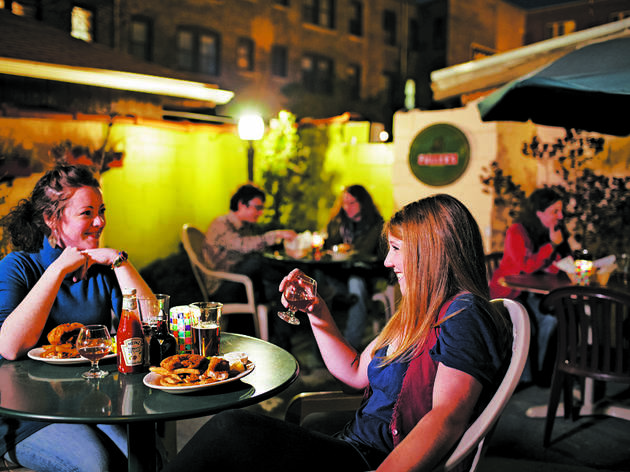 1/4
Photograph: Dave Rentauskas
Duke of Perth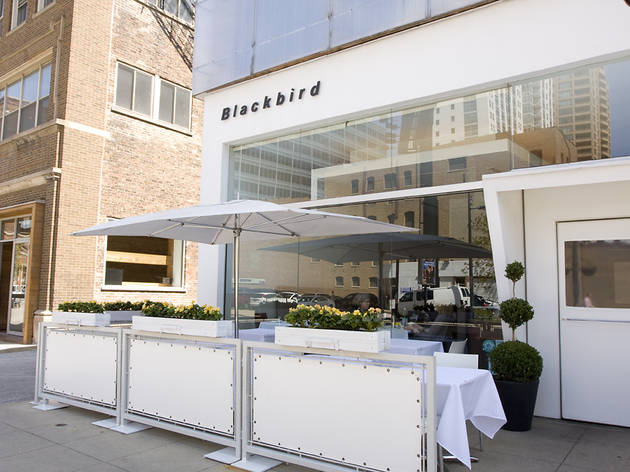 2/4
Blackbird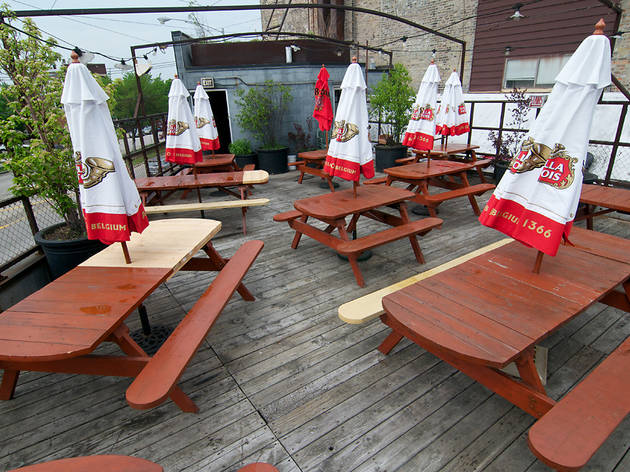 3/4
Photograph: Max Herman
Twisted Spoke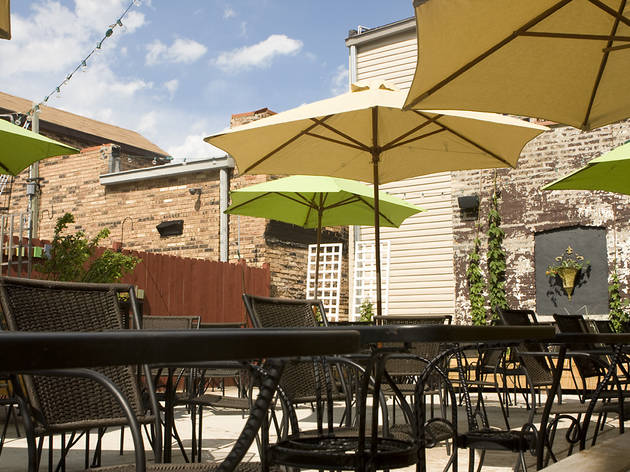 4/4
In Fine Spirits
You want rock & roll
Three Aces (1321 W Taylor St, 312-243-1577)
The side-lot patio at this surprisingly hard-partying Little Italy spot will debut any day now, allowing for tattooed-elbow–rubbing with about 100 others while old-school Italian films screen, a live band revs up the crowd or Slayer lights up the stereo.
You want killer burgers
The Bad Apple (4300 N Lincoln Ave, 773-360-8406)
On its best nights, the Bad Apple nails the inch-thick, salty-crusted, medium-rare trifecta Kuma's owns, but to get the full effect, request it on a pretzel bun, with blue cheese and the beef damn near bloody. (The breezy, tree-lined and plant-rimmed sidewalk patio doesn't hurt, either.
Try the: Black n' Blue, a spice-crusted burger slathered with creamy Belgian-ale–blue-cheese sauce ($9); Slow Burn, topped with bacon, white cheddar and a heartburn-inducing pile of milk stout–sautéed chiles and onions ($9); and Left Coast Reuben, a play on the classic sandwich, complete with slaw, Swiss and Thousand Island dressing ($9).
Blackbird (619 W Randolph St, 312-715-0708)
What better place to enjoy a weekday sidewalk patio lunch than at sleek, white-on-white Blackbird? Especially when you order the burger ($15). A blend of chuck and short rib topped with red wine-shallot jam and mimolette, served with a spring bean salad, it's elegant summer indulgence on a plate.
You want whiskey
Duke of Perth (2913 N Clark St, 773-477-1741)
With trees, beat-up picnic tables and signs of a family living just over the fence, you could be in a pal's backyard—only we challenge you to find a friend who always has 75 types of single-malt whiskey on hand.
Twisted Spoke (501 N Ogden Ave, 312-666-1500)
Rivaling Kuma's with Jim Beam on tap, this West Town rooftop also offers a sophisticated list of bottled whiskeys, Scotches and bourbons that's half-price on Wednesdays. As the menu says, "the money you save can go towards a liver transplant."
In Fine Spirits (5420 N Clark St, 773-334-9463)
With a liquor store of the same name next door, this Andersonville spot has the hookup with boutique whiskeys you've never heard of—and the know-how to mix them into cocktails like the Last Word, a blend of apple whiskey, IFS Barrel Buffalo Trace, walnut liqueur and bitters ($11). Knock a few back on the roomy back patio.