Outdoor alternatives to Big Star | Alfresco 2011
Can't find a seat in that ever-elusive former gas station parking lot? Try these spots instead.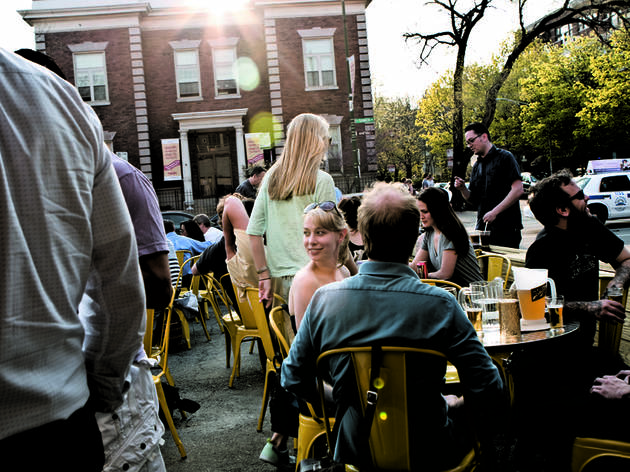 1/9
Photograph: Martha Williams
Big Star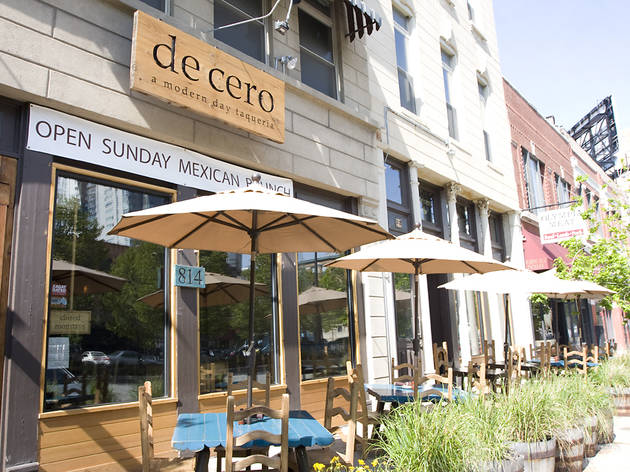 2/9
De Cero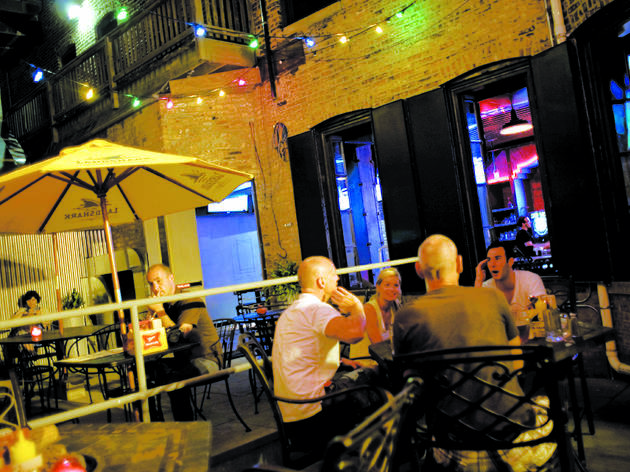 3/9
DS Tequila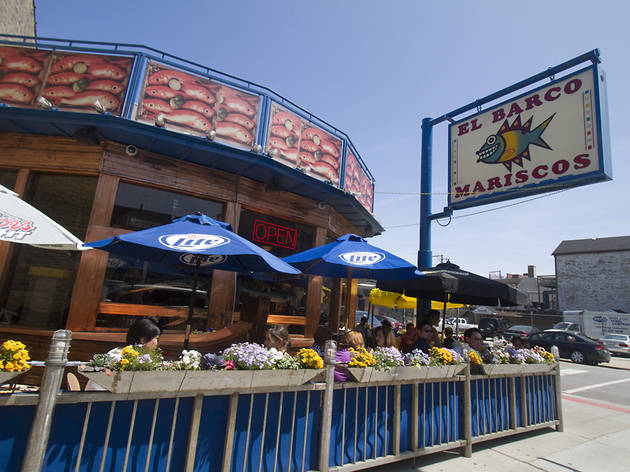 4/9
El Barco
5/9
El Cid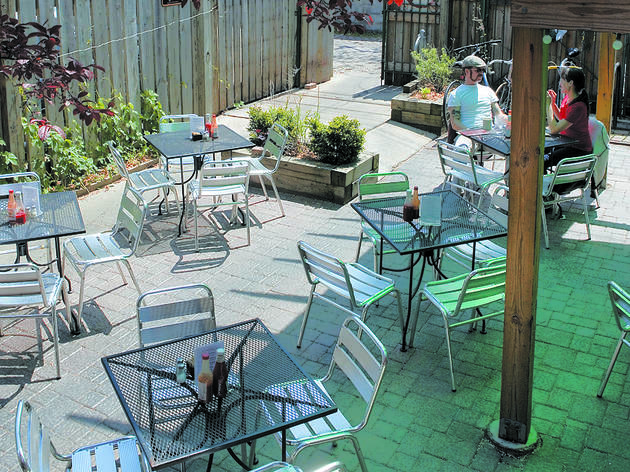 6/9
Handlebar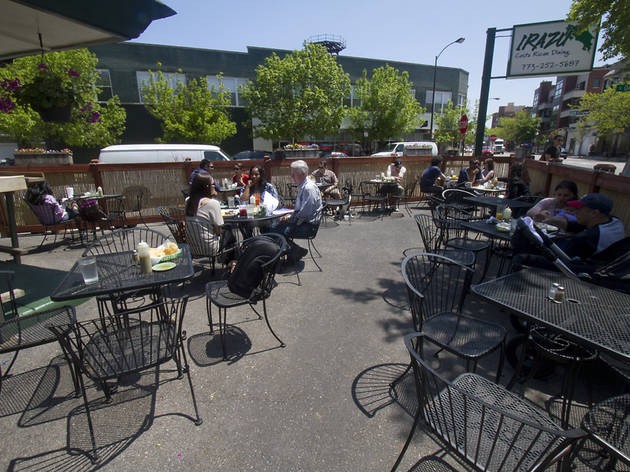 7/9
Irazu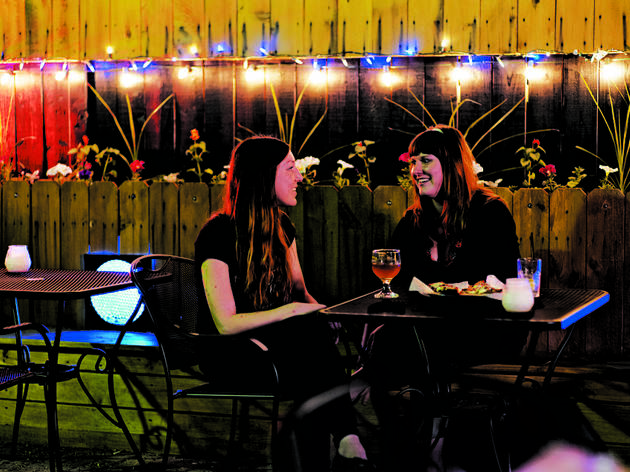 8/9
Photograph: Dave Rentauskas
Marble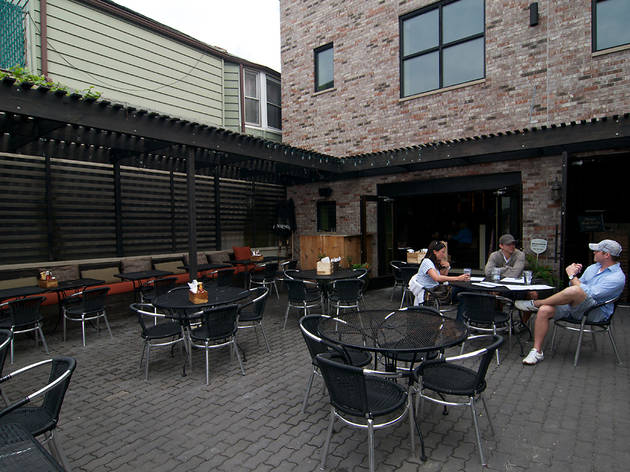 9/9
Photograph: Max Herman
Old Oak
RECOMMENDED: Best outdoor bars in Chicago, 2013.
You want tacos
Carbón (300 W 26th St, 312-225-3200)
Savor steak, tortilla-encrusted tilapia or fire-roasted vegetable tacos ($2.75 each) that make sitting on a cement patio under I-55 worthwhile.
Irazu (1865 N Milwaukee Ave, 773-252-5687)
On its BYOB patio, Irazu serves flank steak and chicken tacos ($1.95 each), though chefs may whip up a chorizo-, shrimp- or tilapia-packed shell if you ask.
de cero (814 W Randolph St, 312-455-8114)
Watch the buzz of Randolph Street from sidewalk seating; fork over $30 for eight tacos of every type imaginable (even duck confit).
You want $2 Tecates
Old Oak Tap (2109 W Chicago Ave, 773-772-0406)
Who could pass up $2 tacos and Tecates on Tuesdays—especially with an 80-seat patio beckoning you?
You want tacos & hipsters
Marble (3281 W Armitage Ave, 773-252-9652)
The back patio of this nine-month-old bar is enormous, and the taps are filled with brews like Bell's Oberon. Plus, hard-shell tacos are 50 cents on Monday nights.
Orbit Room (2959 N California Ave, 773-588-8540)
Classic cocktails, plastic tables, good music (Nat King Cole et al.), Baja fish tacos and inked clientele: What else could a Big Star addict crave?
Handlebar Bar & Grill (2311 W North Ave, 773-384-9546)
With a margarita that fills a pint glass ($6, on Saturdays $5) and an order of three catfish tacos ($11.75), this low-key backyard is like a Big Star where you can show off your fixie.
You want micheladas
El Barco Mariscos (1035 N Ashland Ave, 773-486-6850)
The spicy, not too tomato-y, $3.98 michelada (like a Bloody Mary, but with beer) we downed on El Barco's nautical-inspired sidewalk patio does the trick. (The $9.66 pitchers of frozen margaritas help.)
You want pitchers of margaritas
D'Noche (2710 N Milwaukee Ave, 773-289-4274)
Cafe con Leche's expansion next door brings pan-Latin food and pitchers of margaritas ($29, with Don Julio Blanco tequila $36) in a swank, candlelit setting.
El Cid (2645 N Kedzie Ave, 773-395-0505)
Around the block from Longman & Eagle and with Big Star–esque food and drink (tacos, $22 margarita pitchers), El Cid's oasislike back patio is like a repeat of your usual Friday night, sans hipster irony.
D.S. Tequila (3352 N Halsted St, 773-697-9127)
The spartan patio is set back enough from Halsted to lend some civility to this Boystown taco spot, where pitchers of margaritas are $28–$36, depending on whether you want Everclear. (Seriously.)