Parson's Chicken & Fish preview
Inside the new Chicago restaurant from the crew behind Longman & Eagle.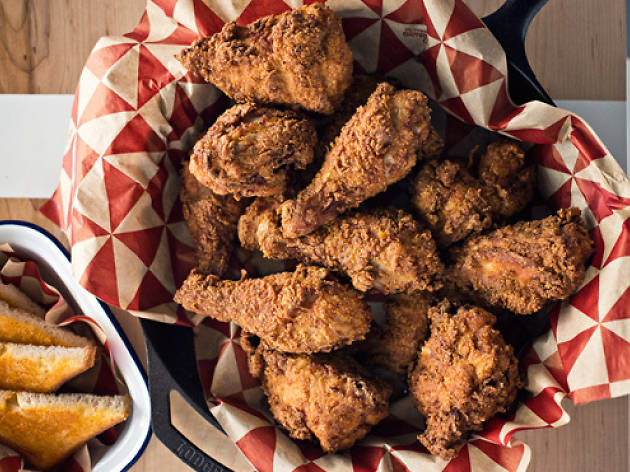 1/10
Photograph: Clayton Hauck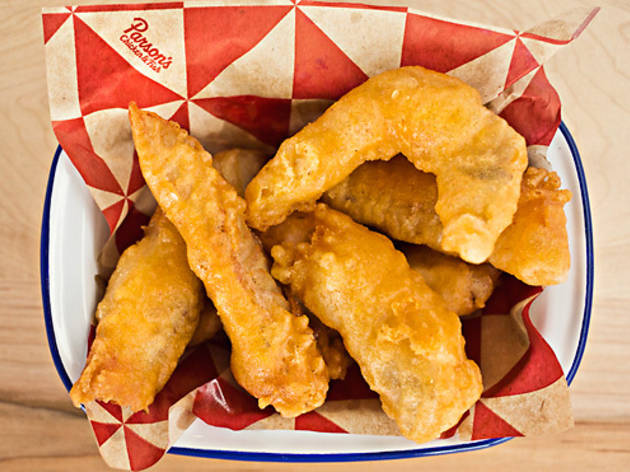 2/10
Photograph: Clayton Hauck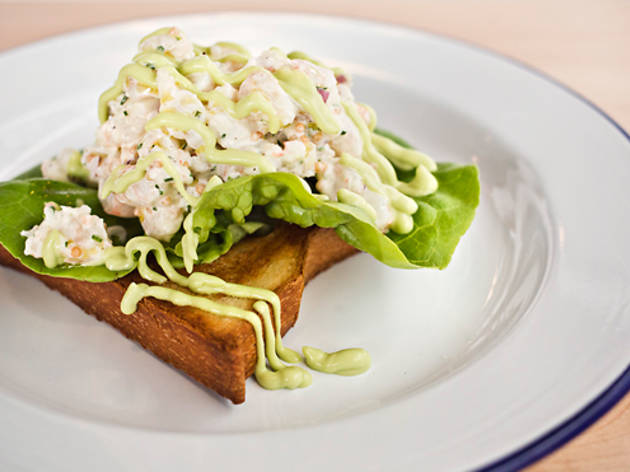 3/10
Photograph: Clayton Hauck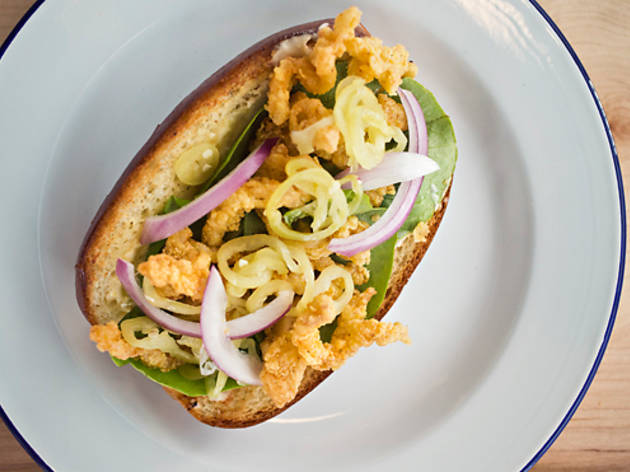 4/10
Photograph: Clayton Hauck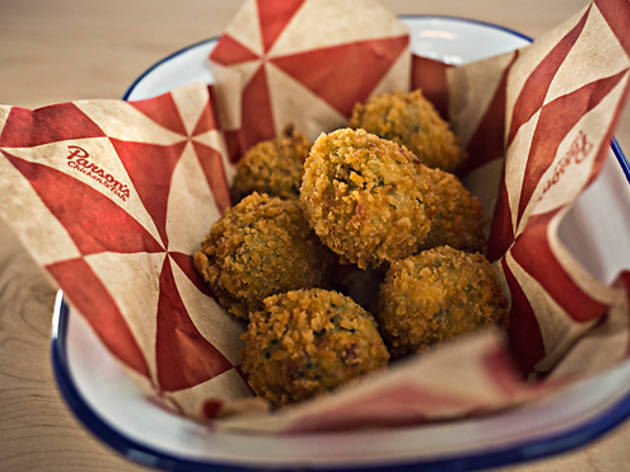 5/10
Photograph: Clayton Hauck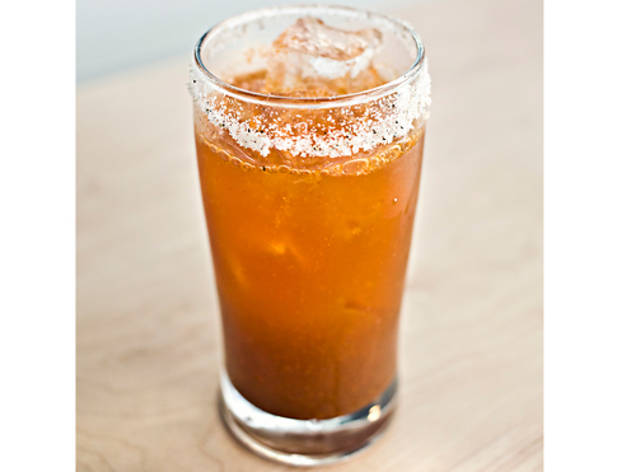 6/10
Photograph: Clayton Hauck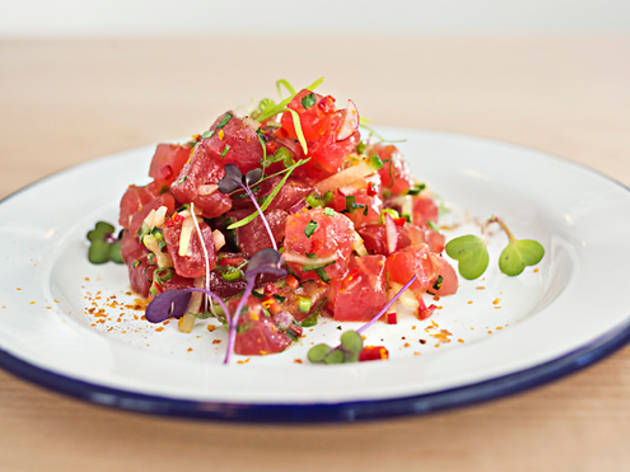 7/10
Photograph: Clayton Hauck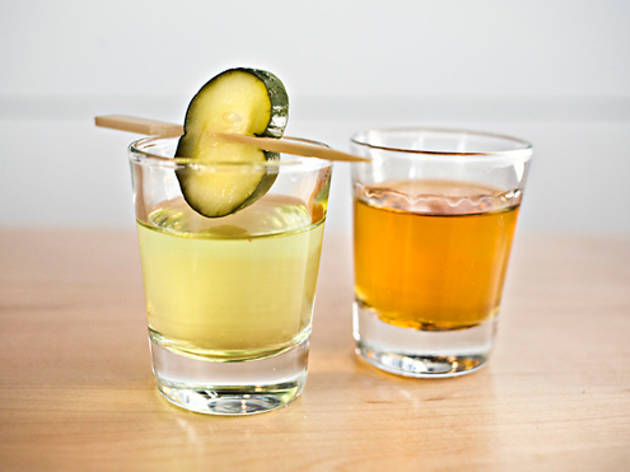 8/10
Photograph: Clayton Hauck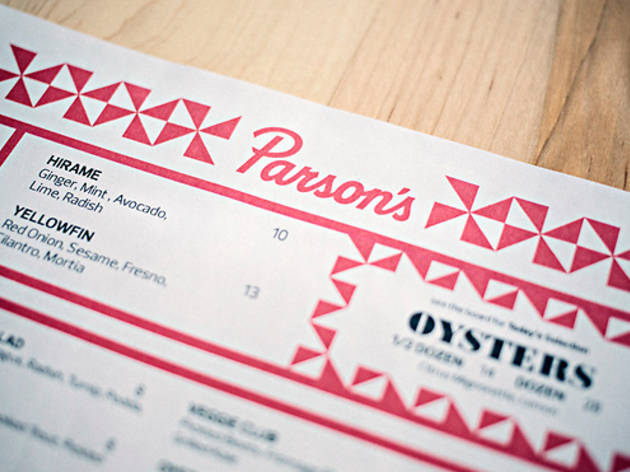 9/10
Photograph: Clayton Hauck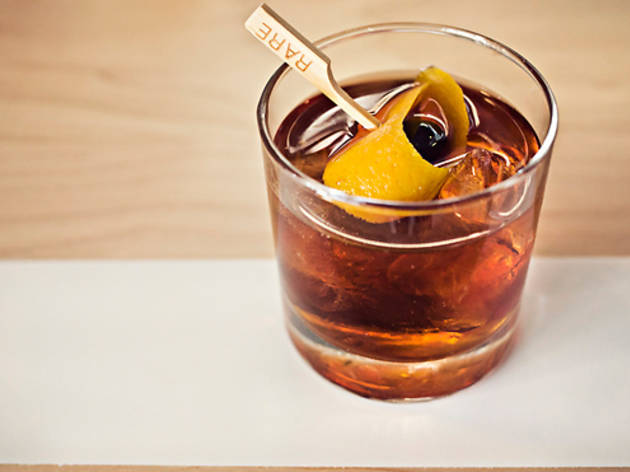 10/10
Photograph: Clayton Hauck
On a beautiful day like today, many people might be thinking about going to the beach, or eating ice cream, or skipping out of the office to hang in the park.
I'm wondering: When is Parson's going to open?
"In May, for sure," says Pete Toalson of Land and Sea Dept., the company behind this chicken-and-fish spot, which will have a huge outdoor drinking-and-eating space on Humboldt Blvd.
Along with Toalson (the Empty Bottle alum now of Longman, Beauty Bar and the Green Bean Day School & Nursery), Land and Sea Dept. is Cody Hudson (the artist and designer behind Struggle Inc) and Jon Martin and Robert McAdams (the co-founders of the design and fabrication business Mode Carpentry). In Longman & Eagle, the crew demonstrated a knack for keen design and instinct: Who would have thought a bar with cheap whiskey and a little-known chef would so quickly become a touchstone for the neighborhood (and the tire man)?
Their follow-up, Parson's, shows a similar committment to reflecting and serving the Logan Square neighborhood. Per the press release: "We're looking to prove that solid drinks and eats can be affordable, delicious, local and quick, when needed." To do so, Land & Sea has brought on Hunter Moore. The 27-year-old chef worked as a cheesemonger at Fox & Obel while in culinary school, then went on to an externship at Avec before landing at Lula Café, where he was a line cook for two years and the sous chef for another two. He then joined Girl & the Goat, where he was the head butcher, and has spent the last few months awaiting Parson's opening from the kitchen of Nightwood. He's joined at Parson's by general manager Max Wolod, who "once taught swimming lessons to Sasha Obama." (He's also an alum of North Pond and XOCO.)
Moore's menu is divided into "Raw" (hirame and yellowfin dishes, oysters from both coasts), "Fresh" (little gem and smoked-trout salad, chickpea-and-octopus salad, pimento toast, shrimp toast, a pickled-beet-and-grilled-kale sandwich on pumpernickel bread, chilled spring-onion soup and "Island-style" grilled chicken) and "Fried" (salt-cod fritters, ham hock and cream cheese–filled hush puppies, and fried chicken and fish available as two-pieces, up to a bucket). For dessert: funnel cake with green-peppercorn brittle. Alongside the food are drinks from principle bartender Charles Schott, who is using Parson's frozen-drink machine to create a Negroni Slushy. In addition to cocktails, canned beers and a "tripleback shot," Parson's will have Chicago-made Seasons Soda on tap, beginning with the raspberry-mint flavor.
Given the background of Land and Sea Dept.'s partners, design and ambience are not afterthoughts here. "We bought a 1977 Chevrolet El Camino, painted it red and then asked artist, designer and printer Ryan Duggan to trick it out with a number of Parson's design elements," states the release, before going on to note that "we're not absolutely sure" of the car's specific purpose. The logo was designed by Hawaii-based lettering artist Matthew Tapia. The food is served on enamelware from England-based Falcon. Even the bathroom doors are described as "elaborate patterned works."
And last but, for this crew, definitely not least, the music "is based exclusively on Chooglin' "—referring "back to the original Creedence Clearwater Revival–era notion—a verb encompassing drinking, drugging, eating, losing, loving and sexing." To be more literal, think: the Astronauts, Clyde McPhatter, Dave Mason, Doris Troy, Lee Hazelwood, Levert Allison, Love Apple, Lynard Skynard, Jim Ford, Wendy Rae, Wet Willie and ZZ Top. One final word on ZZ Top from the press release: "Obviously."
Keep tabs on Parson's (2952 W Armitage St, 773-384-3333) via facebook.