Ramen taste test: Ramen-San vs. High Five Ramen
Two big restaurant groups opened ramen restaurants in May. Which one is the most slurp-worthy?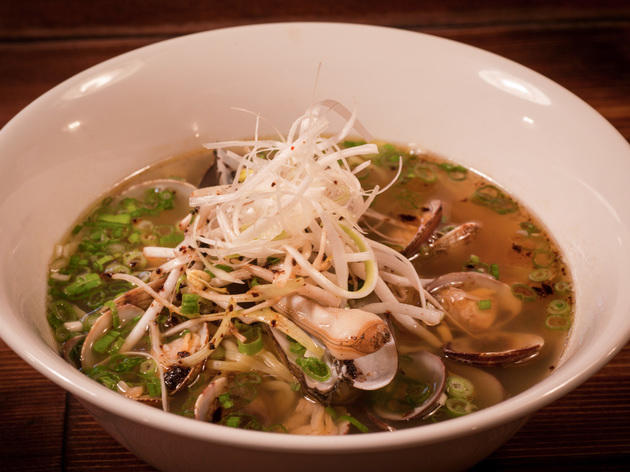 1/15
Photograph: Kari Skaflen
High Five Ramen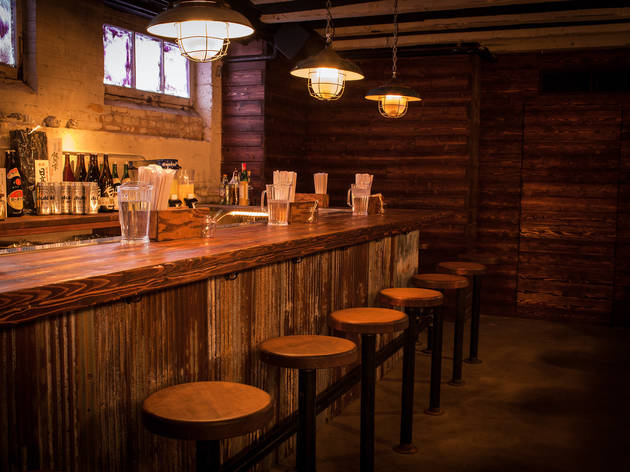 2/15
Photograph: Kari Skaflen
High Five Ramen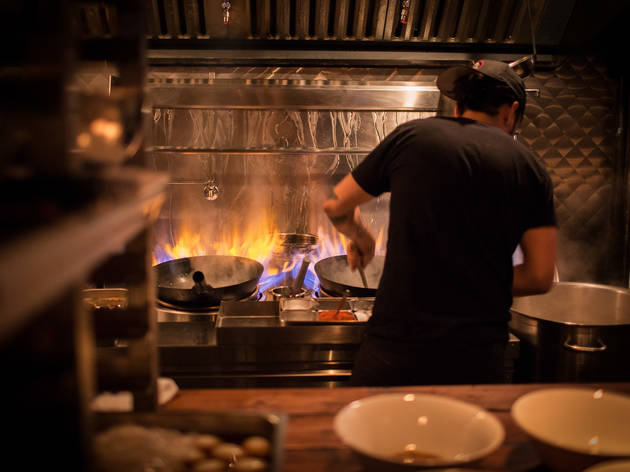 3/15
Photograph: Kari Skaflen
High Five Ramen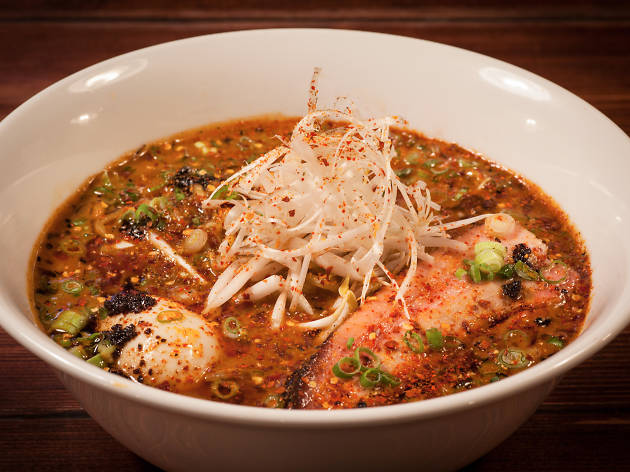 4/15
Photograph: Kari Skaflen
High Five Ramen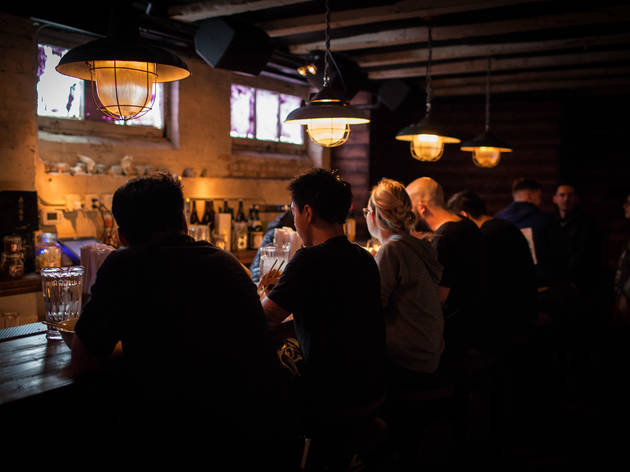 5/15
Photograph: Kari Skaflen
High Five Ramen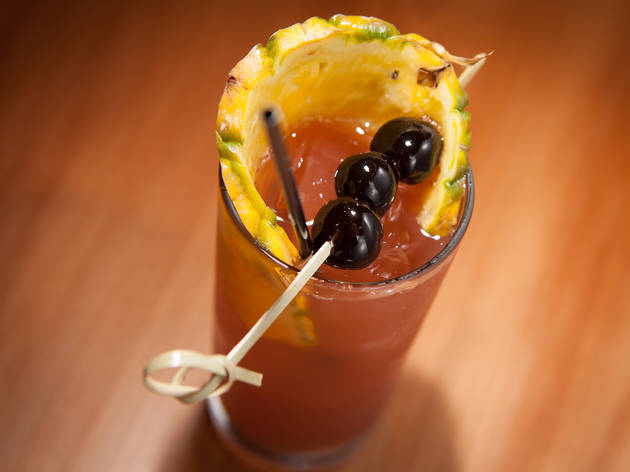 6/15
Photograph: Martha Williams
Ramen-San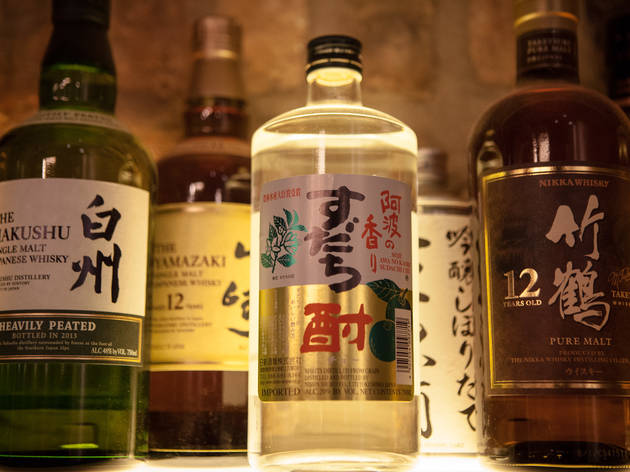 7/15
Photograph: Martha Williams
Ramen-San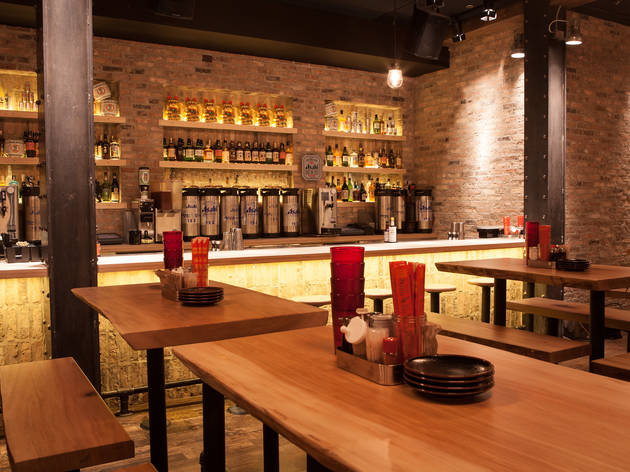 8/15
Photograph: Martha Williams
Ramen-San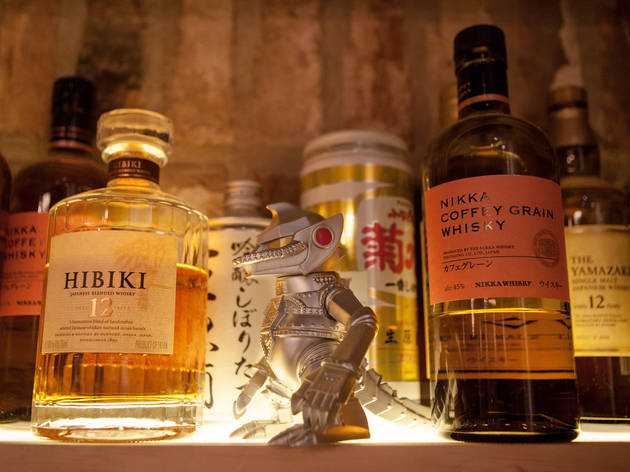 9/15
Photograph: Martha Williams
Ramen-San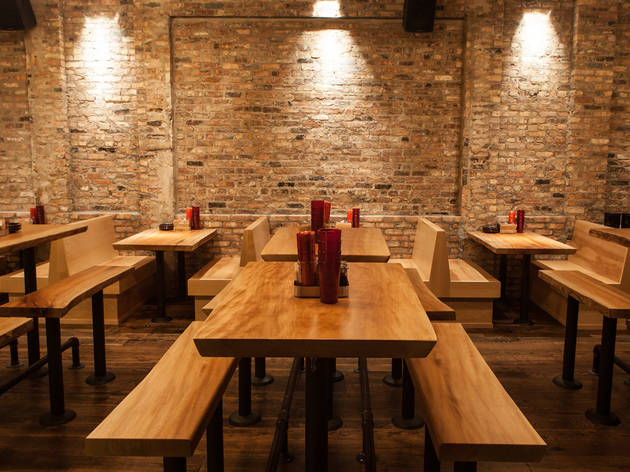 10/15
Photograph: Martha Williams
Ramen-San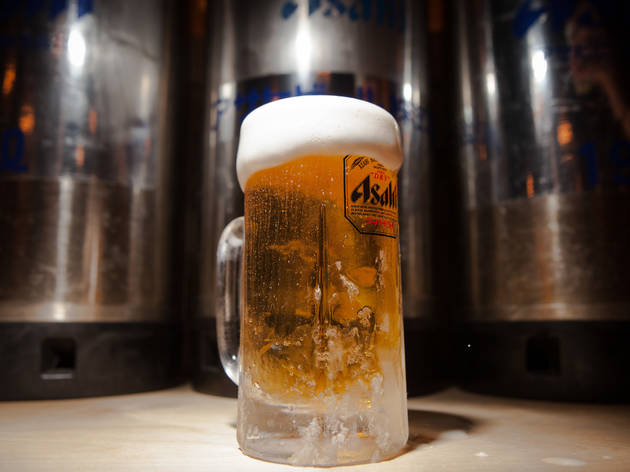 11/15
Photograph: Martha Williams
Ramen-San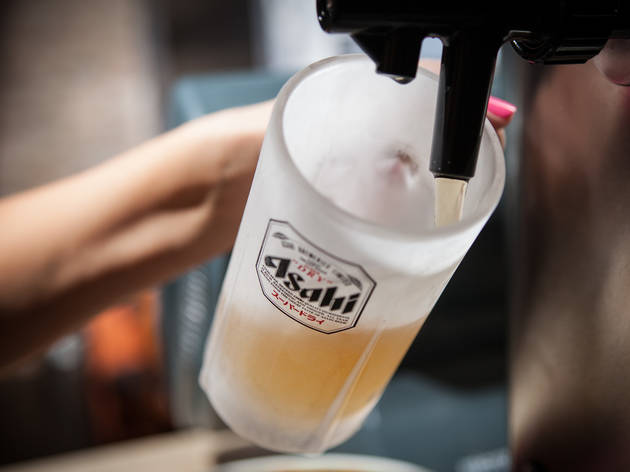 12/15
Photograph: Martha Williams
Ramen-San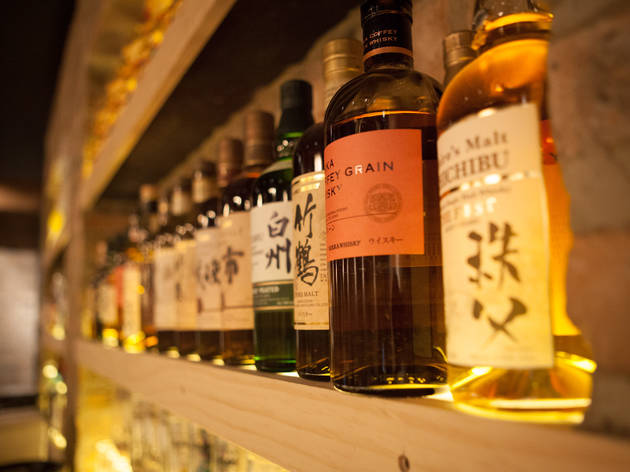 13/15
Photograph: Martha Williams
Ramen-San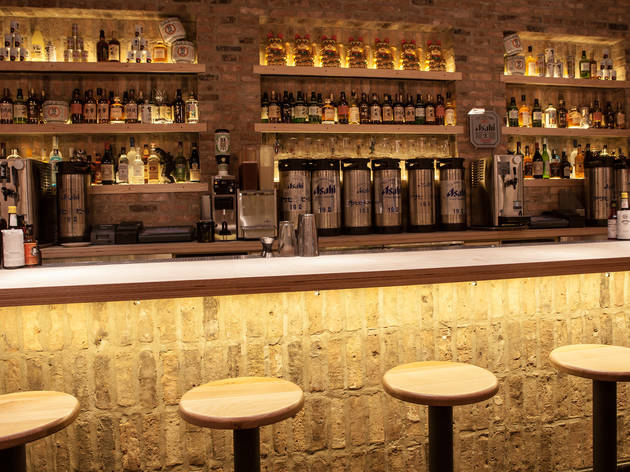 14/15
Photograph: Martha Williams
Ramen-San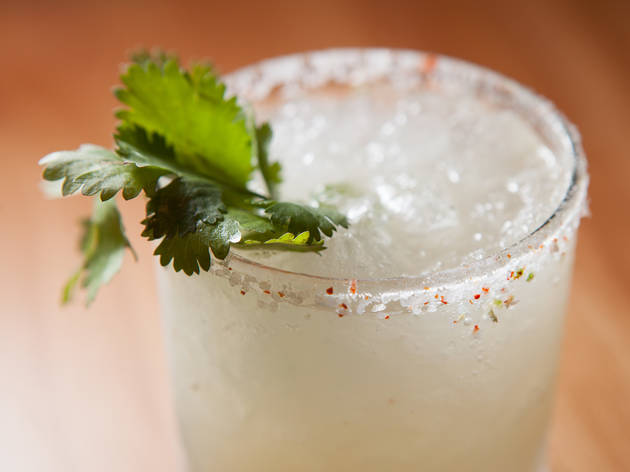 15/15
Photograph: Martha Williams
Ramen-San
Ready for ramen? Chicago has been circling around a ramen craze for the past couple of years, but despite openings like Oiistar in Wicker Park and Japanese chain Ramen Misoya in Mount Prospect and places like Slurping Turtle and Union Sushi + Barbeque making their own noodles, we haven't quite reached full-blown ramen mania—yet. That may be changing. Yusho started hosting regular ramen battles between two Chicago chefs, and, coupled with the May openings of Ramen-San (from Lettuce Entertain You) and High Five Ramen (from Brendan Sodikoff's Hogsalt), the hearty noodle bowls finally may be edging into a Chicago obsession.
The new restaurants couldn't be more different. One is huge and spacious, while the other is subterranean and tiny. One has a menu of strictly ramen, and the other also offers gyoza, chicken wings, nigiri and buns. One serves exactly six drinks, and the other serves an extensive list of Japanese whiskies, plus sake, bottled beer, American whiskey, sake bombs and cocktails.
But who cares if there's a ramen craze if the ramen isn't delicious? A friend and I hit both High Five and Ramen-San on the same Saturday night. We ordered two bowls at each restaurant, plus as many cocktails as necessary (you'll soon learn why many cocktails are necessary) and judged the restaurants on their noodles, broth, toppings, cocktails and ambiance.
What we ordered
High Five Ramen High Five ramen, special ramen; Yuzu Last Word, Coconut Painkiller cocktails
Ramen-San Tonkotsu ramen, kimchi and fried chicken ramen; Hisato-san, yuzu sake bomb cocktails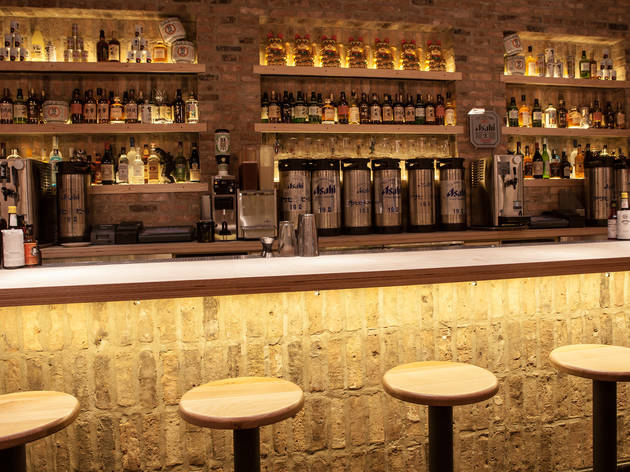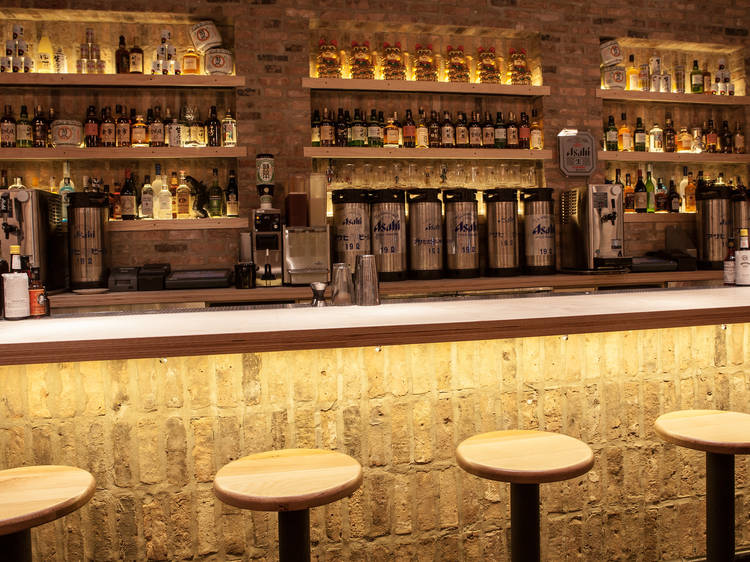 Ambiance
Ramen-San We arrived at Ramen-San on Saturday for a 10pm reservation and could have easily just walked right in. The restaurant is carved out of Paris Club, and it's big, with windows that open to the street, brick walls, a bar and a mix of high-top picnic tables and wooden booths. They're comfortable and the vibe is lively with clubby beats. It's a fun place to hang out.
High Five Ramen High Five is located underneath Green Street Smoked Meats, and before you reach the entrance to the barbecue restaurant, you'll see a door in the alley. Open it and head down the stairs. There are only 16 seats, but on a recent Saturday at 6pm, we walked right in. Twenty minutes later, there was a list of names scrawled on a piece of paper at the entrance—if there's a wait, you write your name down and hang around till they call you. Once inside, sit at the bar or small tables. The space is dark, cozy and bare-bones, which puts all emphasis on the food in front of you.
Winner Draw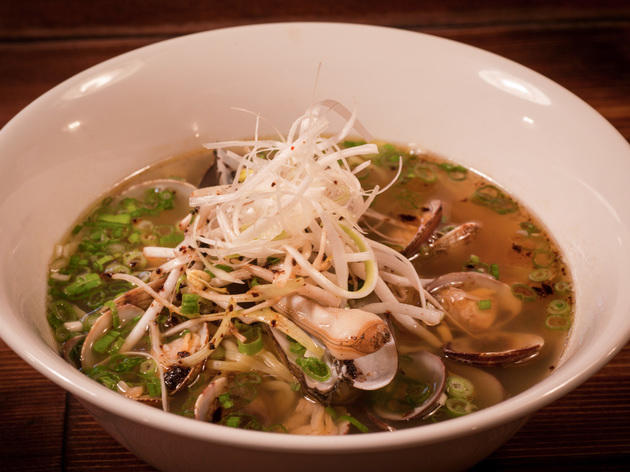 Noodles
Ramen-San Sun Noodle, which has factories in California, Hawaii and New Jersey, makes noodles specifically for Ramen-San. The overcooked "Tokyo wavy" noodles are limp and slightly mushy and the biggest disappointment in the bowl.
High Five Ramen High Five also gets its noodles from Sun, which makes it even easier to compare them to Ramen-San's. High Five uses thicker noodles, which were cooked al dente and beautifully textured. It was hard to believe the noodles came from the same place.
Winner High Five Ramen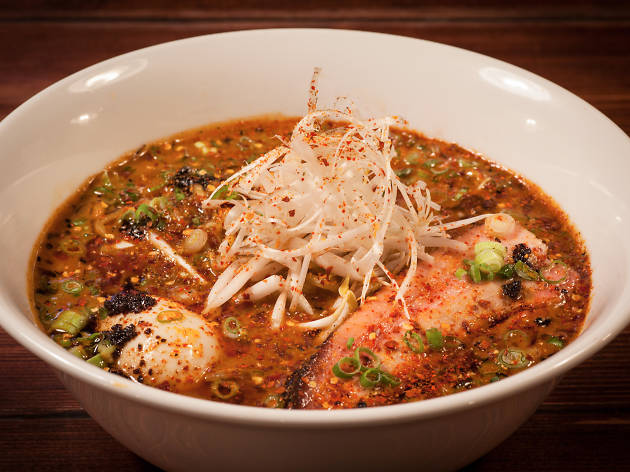 Broth
Ramen-San We tried the tonkotsu and kimchi and fried chicken ramen, both of which have a tonkotsu base. The broth was fairly flat, and there wasn't much depth of flavor. A scoop of buttered corn floated in the kimchi and fried chicken bowl, to bad effect. My friend complained, "This tastes like spicy corn water." It did.
High Five Ramen We ordered the namesake High Five ramen, which the menu warns might impart "pain, suffering, sweating, discomfort and a creeping feeling of deep regret that is followed by pure sensory euphoria." The latter was true for me, but I have a high spice tolerance. While you can get the bowl with half-spice or no spice, if you have any appreciation for spicy foods, you need to go all in. It's hot, yes, but the tonkotsu broth is luscious and velvety, with a beautiful porky flavor. It's spiked with Sichuan peppers and Japanese chilies and contrasts greatly with the special ramen, which has a clam dashi base. Ordering the two together was a smart move, since anytime the High Five bowl became too spicy for one of us, my friend and I swapped them. The clam broth was soft and gentle, but still satisfying and delicious.
Winner High Five Ramen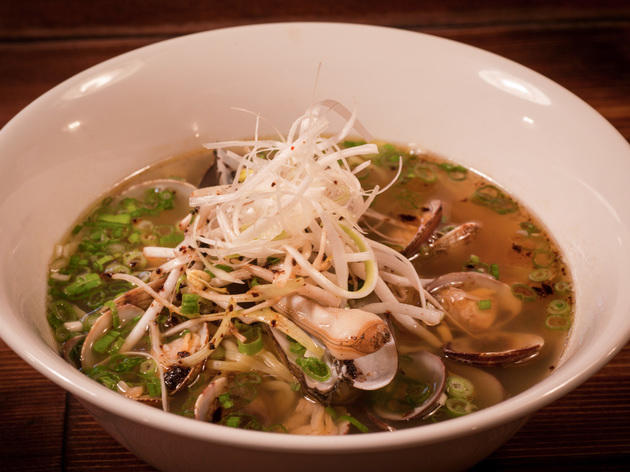 Toppings
Ramen-San The tonkotsu bowl was stuffed with spicy-sweet roasted slices of pork belly, half of a soy- and sesame-marinated soft-boiled egg, sheets of seaweed, bamboo shoots and a clump of pickled ginger. The kimchi version swapped the pork and egg for a piece of boneless fried chicken and buttered corn, plus kimchi, which added some welcome heat. Everything was flavorful, though we preferred the pork to the fried chicken, which was a bit dry.
High Five Ramen The High Five Ramen came packed with sliced pork belly, a soft-boiled egg, scallions, dots of black garlic oil and bean sprouts for a cooling crunch, while the Special Ramen featured hama hama clams, bean sprouts and garlic oil. The toppings suited each broth well, and everything was perfectly cooked.
Winner High Five Ramen, with a very slight edge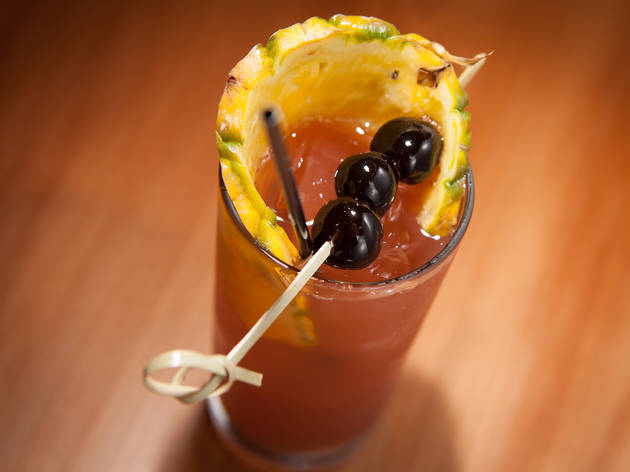 Cocktails
Ramen-San We ordered the Hisato-san, with El Dorado white rum, pineapple and passionfruit, and the yuzu sake bomb, in which yuzu-infused sake is dropped into a glass of Asahi cold draft. Paul McGee is responsible for everything but the yuzu sake, and it shows. The Hisato-san is a perfectly balanced blend of fruits and rum and complemented the ramen nicely. While I don't normally drink sake bombs, the yuzu version was refined and delicious.
High Five Ramen High Five offers six drinks: two frozen cocktails (a Coconut Painkiller and a Yuzu Last Word), plus one beer, one whiskey (Old Grand-Dad) and two sakes. We ordered one of each frozen cocktail and found them both to be pleasant and vital—we needed the icy drink to temper the scorching broth of the High Five Ramen, and wound up getting a second round. Of them, the Yuzu Last Word was more balanced than the Painkiller, which was very sweet.
Winner Ramen-San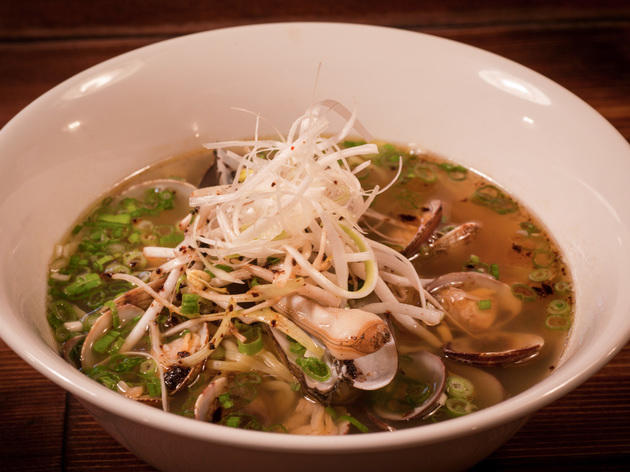 Winner: High Five Ramen
While Ramen-San had better drinks and the atmosphere was just as charming at both places, High Five is clearly serving a better bowl of ramen. I'll be back for another bowl of the soul-satisfying High Five Ramen as soon as I can.