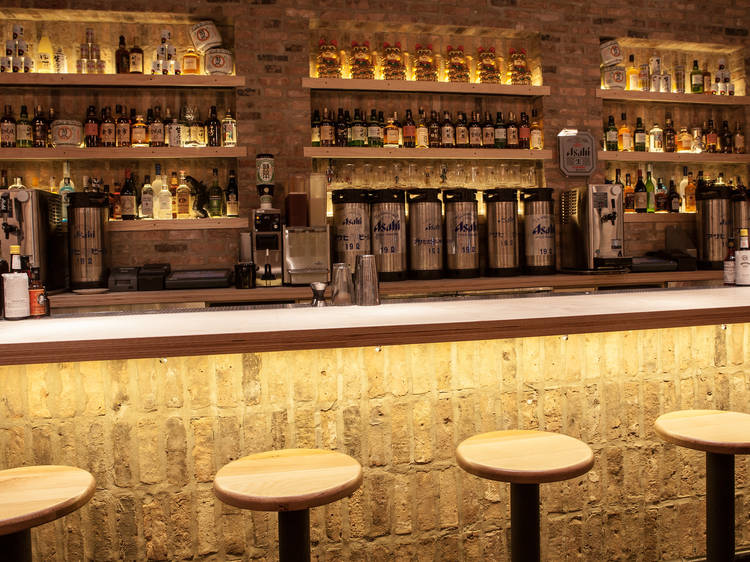 Photograph: Martha Williams
Ramen-San We arrived at Ramen-San on Saturday for a 10pm reservation and could have easily just walked right in. The restaurant is carved out of Paris Club, and it's big, with windows that open to the street, brick walls, a bar and a mix of high-top picnic tables and wooden booths. They're comfortable and the vibe is lively with clubby beats. It's a fun place to hang out.
High Five Ramen High Five is located underneath Green Street Smoked Meats, and before you reach the entrance to the barbecue restaurant, you'll see a door in the alley. Open it and head down the stairs. There are only 16 seats, but on a recent Saturday at 6pm, we walked right in. Twenty minutes later, there was a list of names scrawled on a piece of paper at the entrance—if there's a wait, you write your name down and hang around till they call you. Once inside, sit at the bar or small tables. The space is dark, cozy and bare-bones, which puts all emphasis on the food in front of you.
Winner Draw