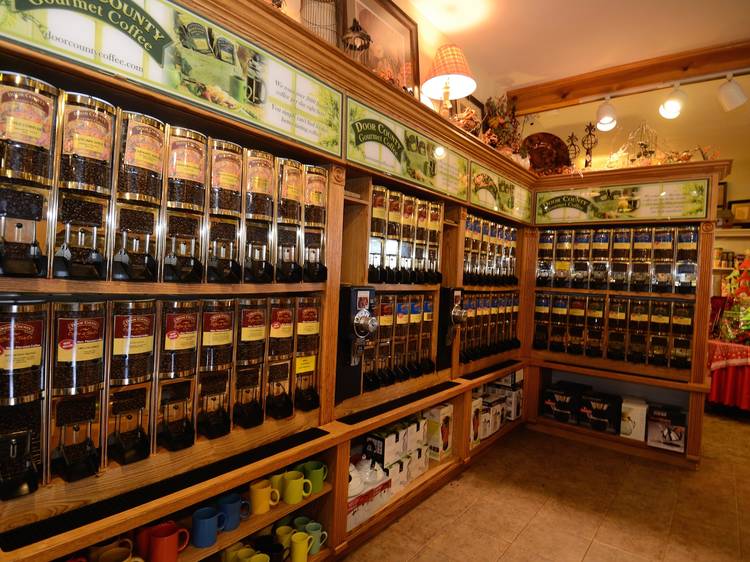 The Summer Kitchen
Located in Ephraim, the Summer Kitchen is a casual, retro spot with plastic tablecloths, $7 breakfast plates and a huge cinnamon roll crowned with frosting. It's also open for lunch and dinner, when you can expect soups and sandwiches. In a rush? Stop in to grab a baked good or bread to go.
Door County Coffee and Tea
The coffee roaster and tea shop in Sturgeon Bay also happens to serve a fantastic breakfast. Best known for its baked egg dishes, the shop offers a hashbrown bake (priced as a side dish at $3.75, but large enough for a meal) and lots of sweet dishes that use cherries, like a bread pudding, Belgian waffle and yogurt parfait. Dine in and you'll have an unlimited pick of the coffees roasted onsite.