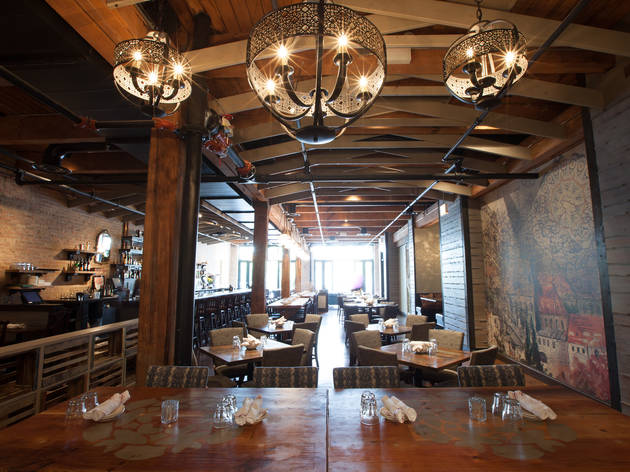 Bohemian House is celebrating Oktoberfest in a new way–their first ever Schnitzelfest. For three days, guest chefs will visit BoHo with their schnitzel creations:
On Monday, Chefs Thomas Rice and Kurt Guzowski from Tete Charcuterie will serve duck schnitzel. On Tuesday, Chef Sean Pharr from The Bristol will present merguez schnitzel, and on Wednesday Chef Nate Sears from The Radler will make smoked brisket schnitzel.
Bohemian House will also be featuring a lineup of seasonal beers.