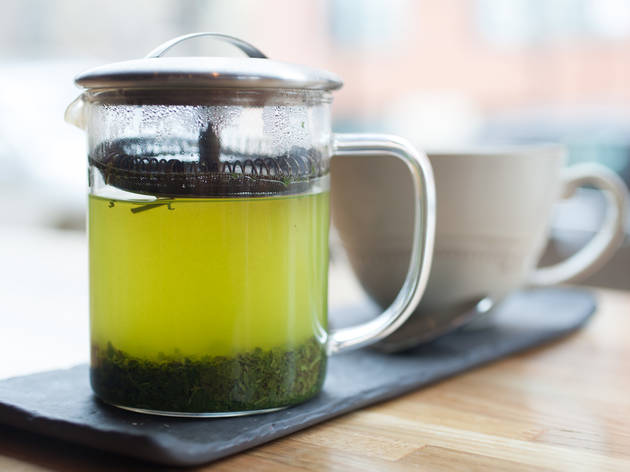 1/8
Spoke & Bird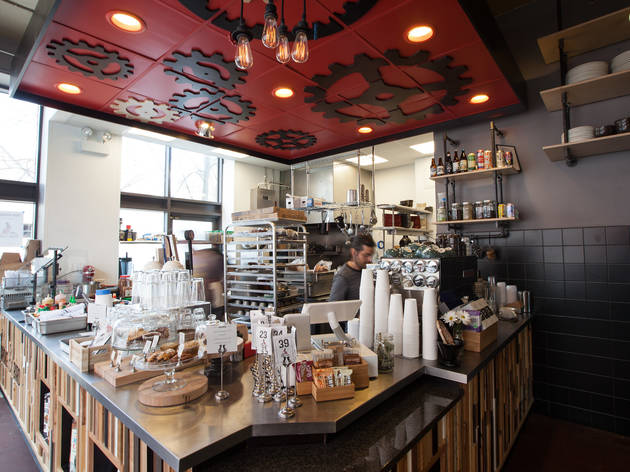 2/8
Spoke & Bird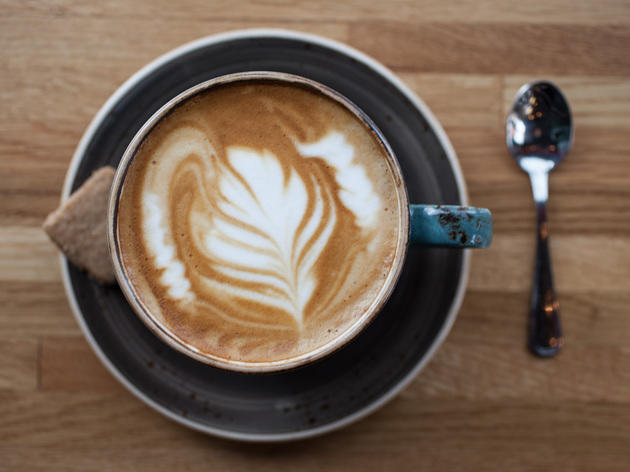 3/8
Spoke & Bird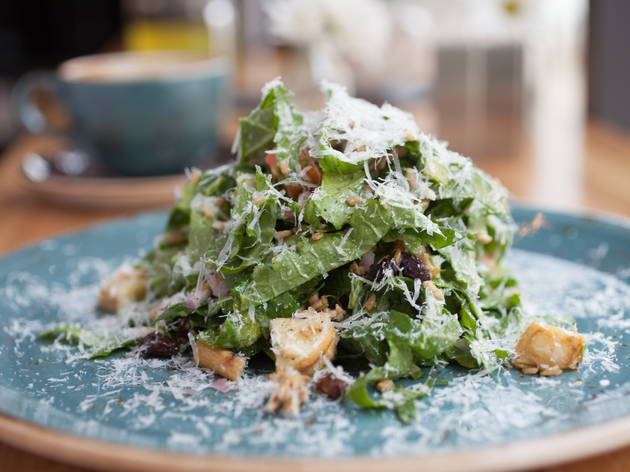 4/8
Spoke & Bird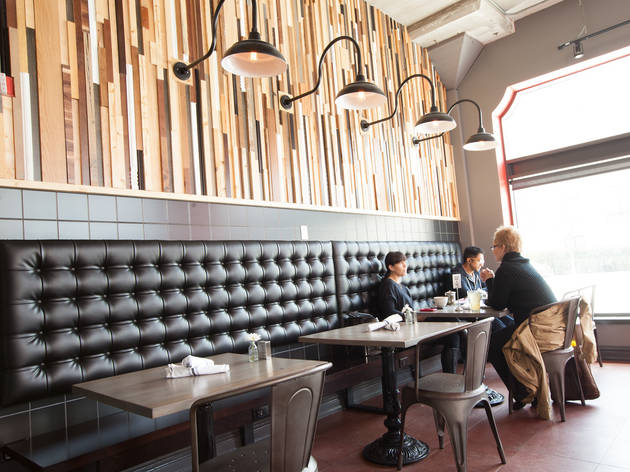 5/8
Spoke & Bird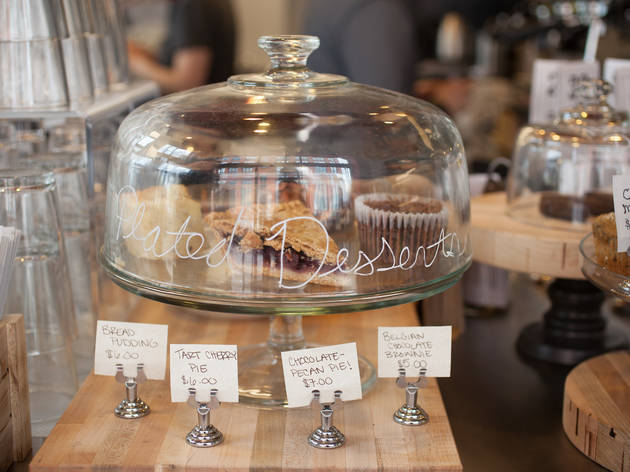 6/8
Spoke & Bird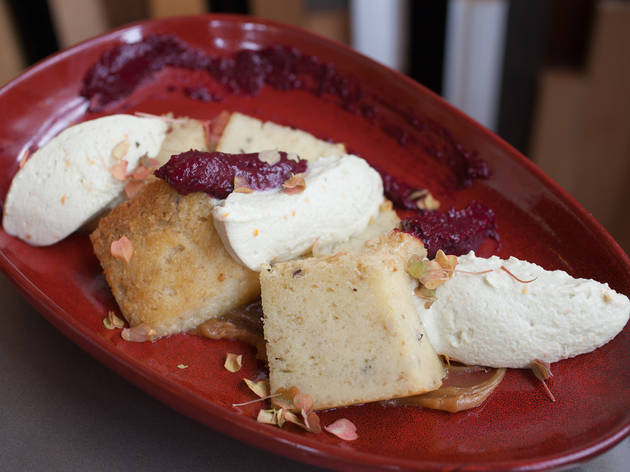 7/8
Spoke & Bird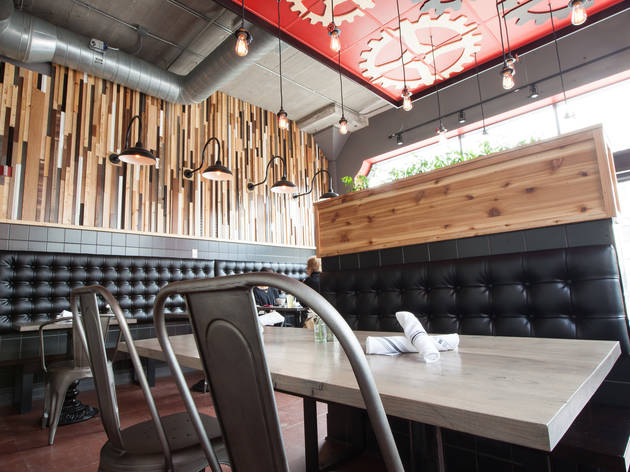 8/8
Spoke & Bird
Time Out says
The Prairie District gathering place is partly a coffee shop, with Counter Culture beans and people pounding away on laptops and partly a restaurant, with a menu of sandwiches, burgers and salads. Ingredients are drawn from around the region, like 1871 Dairy and Moody Tongue Brewing Company, and the big windows, plants and light woods make it a comfortable spot for settling in over a sandwich, like honey and tea chicken with pickled cauliflowers, and dessert, including a brownie that comes elaborately plate with whipped cream and lemon zest.
Details
Address:
205 E 18th St
Chicago


Transport:
Bus: 1, 3, 4, 29, 62.
Contact:
Opening hours:
Daily 7am-6pm
Do you own this business?
Rating Breakdown
5 star:

1

4 star:

2

3 star:

1

2 star:

0

1 star:

0
Amazing selection of drinks and treats and the location is beautiful. Always worth a visit and a enjoying my latte just a little bit longer on the patio.
Whether I sip a cup of (awesome coffee) while I work away in the cafe, or have a light dinner out on the patio, Spoke & Bird is the perfect neighborhood spot! Service is friendly, the space is cozy and welcoming and the coffee is great.
Unimpressive on many levels. I was disappointed the first time I tried Bird and Spoke last year, but decided to give it another try. Maybe they needed a little time to get up to full speed ----being a new venue.
Unfortunately, again, both the food and service were not great. First, the staff person behind the counter taking orders and payments was incredibly slow and the line to order was growing rapidly while not moving. Ok, maybe it was a novice employee, still learning, that happens. Second, I ordered a small coffee. He handed me a self serve mug, but charged me for a bottomless cup.... an additional dollar. which, I didn't notice until after I walked across the hall to the dining area and sat down. I didn't order the $3.00 coffee and he didn't offer options. I wasn't planning on staying long enough for more than one cup of coffee. When the server brought the food, (I had already paid for multiple cups), I asked for a warm up to top off my still full cooling cup of coffee. That's when I realized that they don't refill coffee, and there isn't even a self serve coffee option in the dining room. I had to get up and walk back to the self serve kiosk with the ceramic cup and saucer in hand, to warm up my coffee.
When I noticed and asked the server why I was charged $3.00 for my coffee, he very nonchalantly shrugged and said," Sorry they are supposed to ask you at time of purchase...", but he didn't offer to rectify it.
Thirdly, the egg sandwich was not very tasty, and the plate in front of me, was not what one would expect from the menu description and an $9 meal. A few very dried out breakfast potatoes... about 6-7 small pieces. The sandwich was small and dry, again barely any grilled mushrooms and the egg, which I thought would be scrambled, was a very runny sunny side up egg. So I was mistaken, but maybe they should either describe the sandwich better or ask one how they would like the egg cooked.
All in all very slow, lackadaisical service and high prices, for unsatisfactory portions.
It's too bad, the location and ambiance are wonderful. And the menu sounds good, but the food and service are unimpressive.