Heads up! We're working hard to be accurate – but these are unusual times, so please always check before heading out.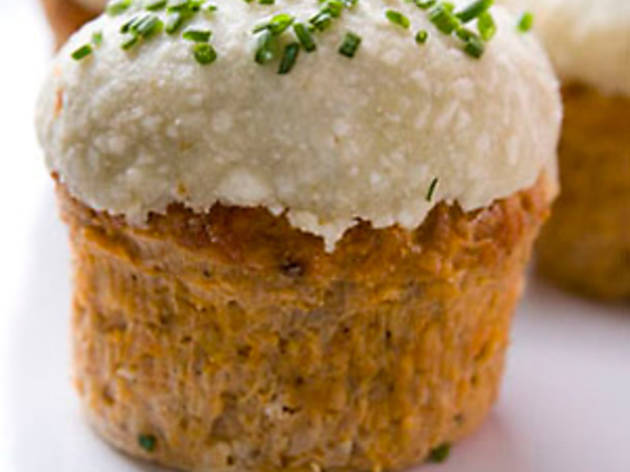 1/24
Photograph: Jill Paider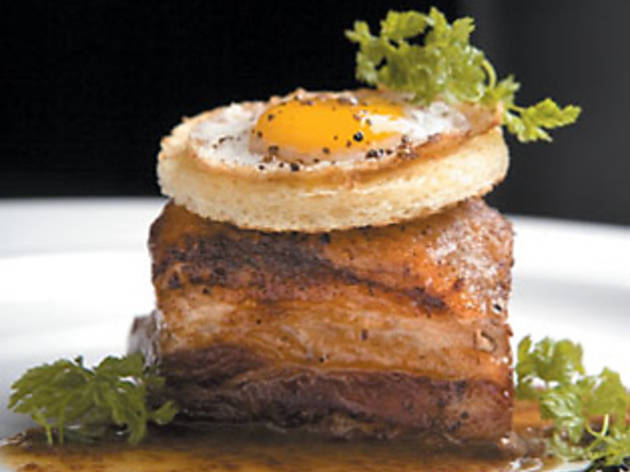 2/24
Photograph: Jill Paider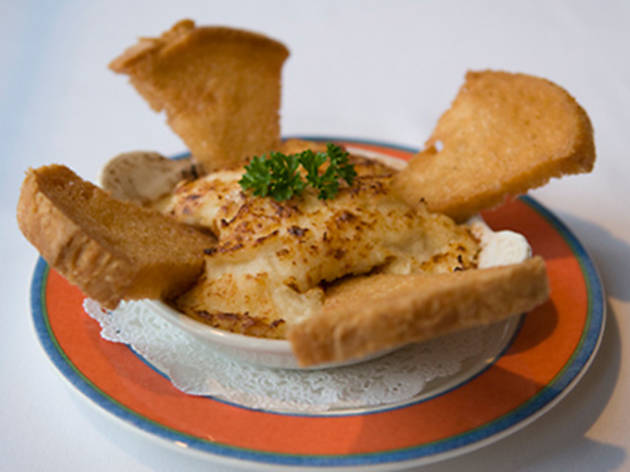 3/24
Photograph: Nicole Radja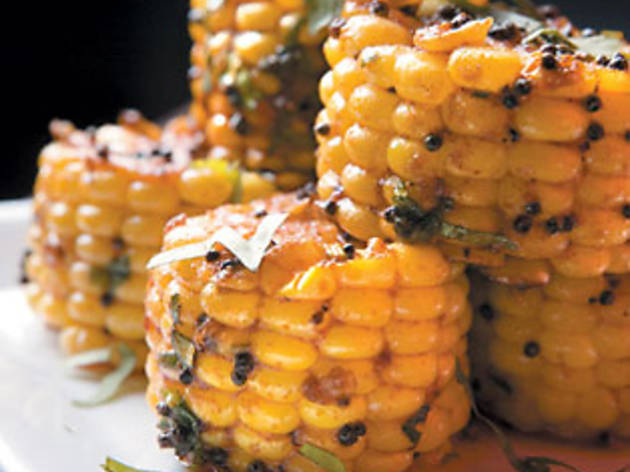 4/24
Photograph: Jill Paider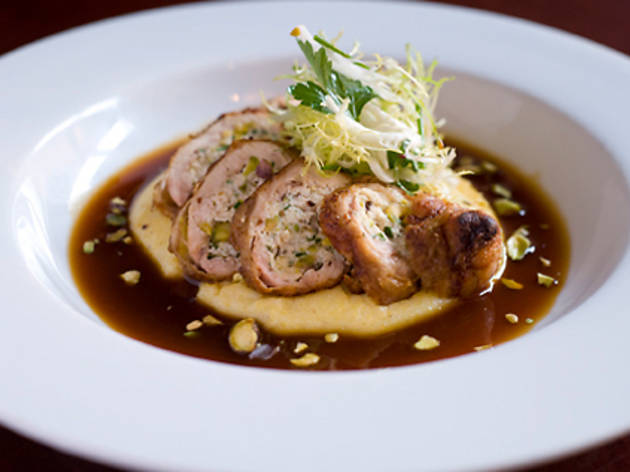 5/24
Photograph: Andrew Nawrocki
Country Cottage chicken thigh at Browntrout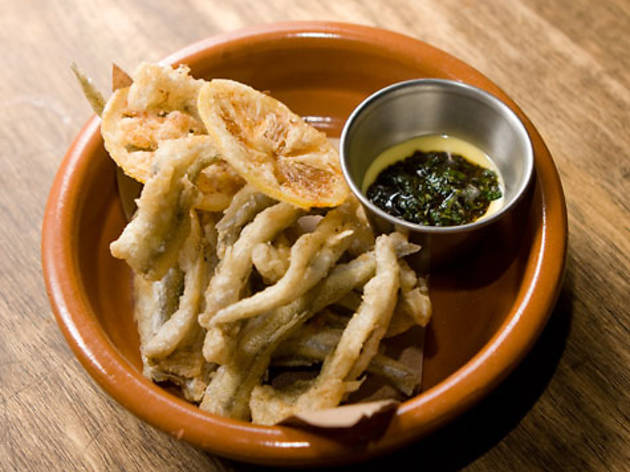 6/24
Photograph: Martha Williams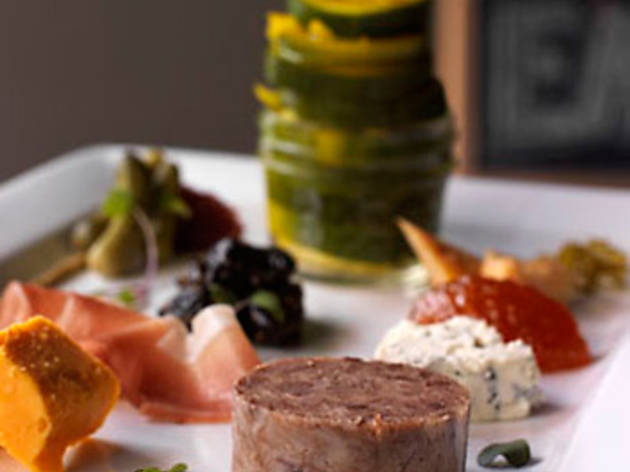 7/24
Photograph: Brendan Lekan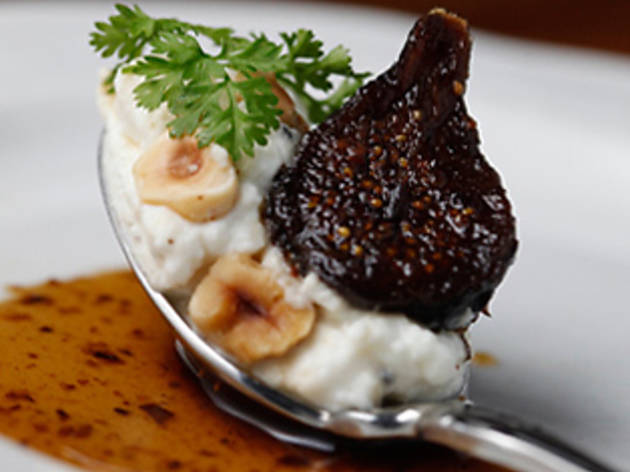 8/24
Photograph: Kate Gross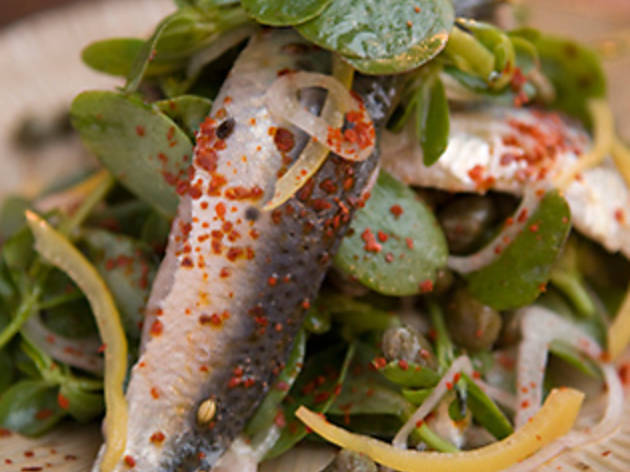 9/24
Photograph: Nicole Radja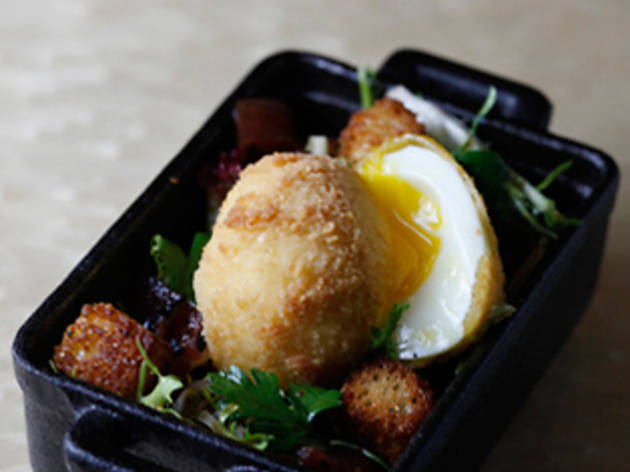 10/24
Photograph: Kate Gross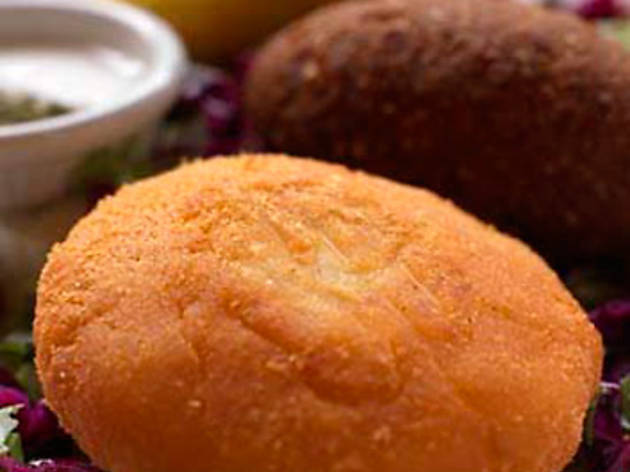 11/24
Photograph: Brendan Lekan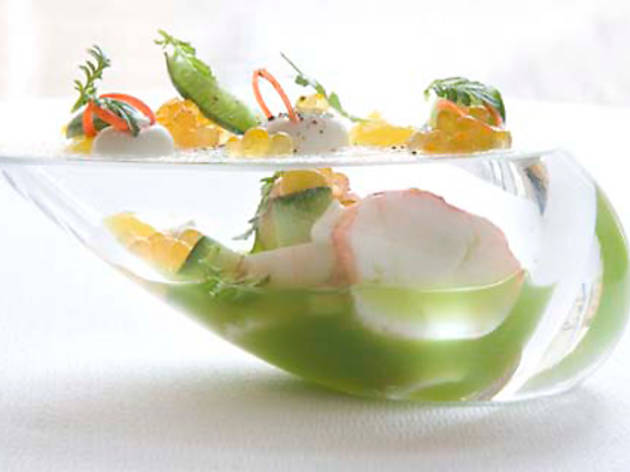 12/24
Photograph: Martha Williams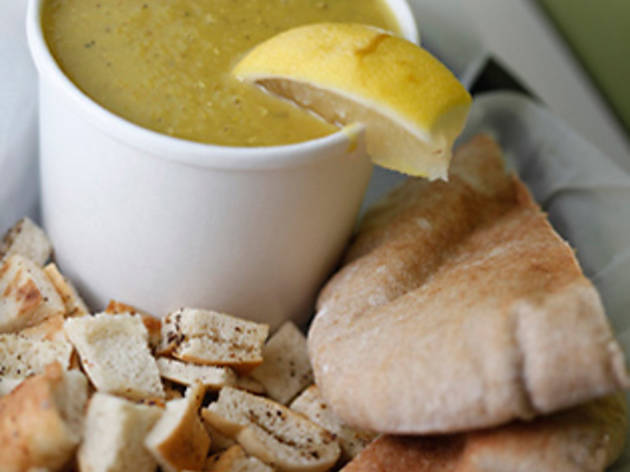 13/24
Photograph: Kate Gross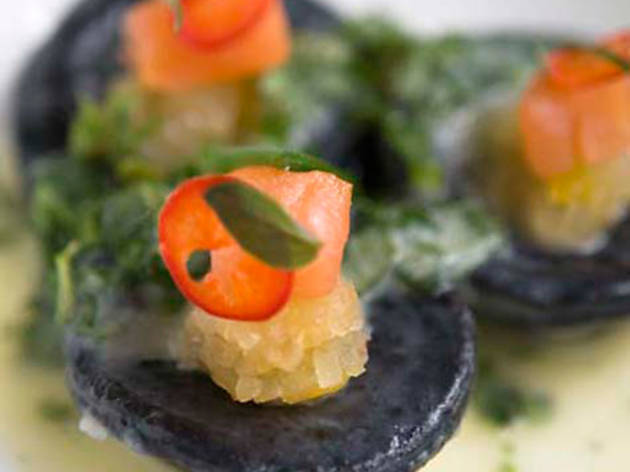 14/24
Photograph: Martha Williams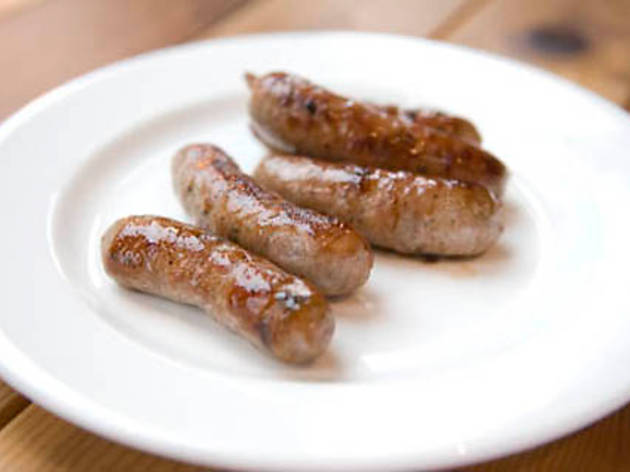 15/24
Photograph: Nicole Radja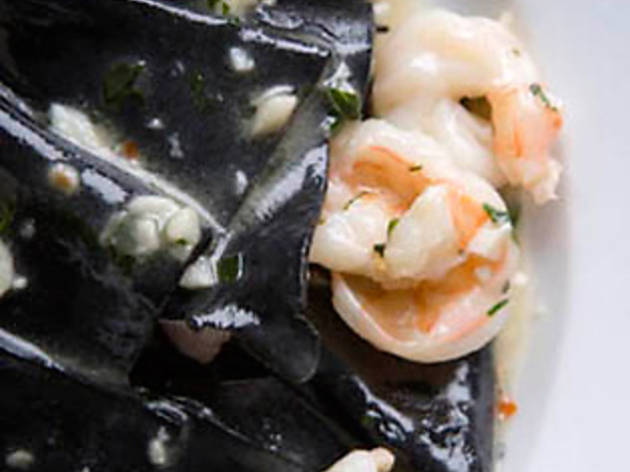 16/24
Photograph: Jill Paider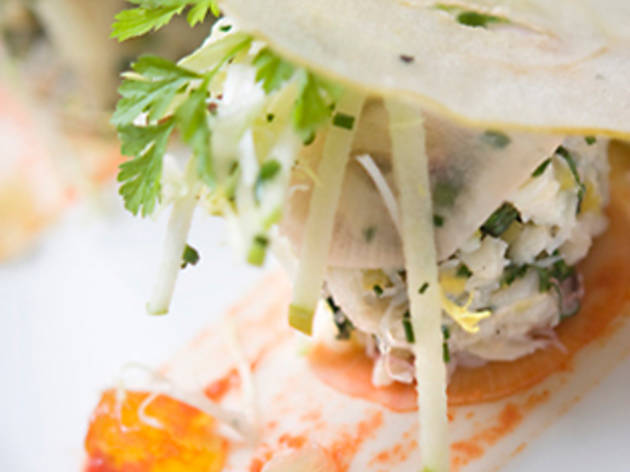 17/24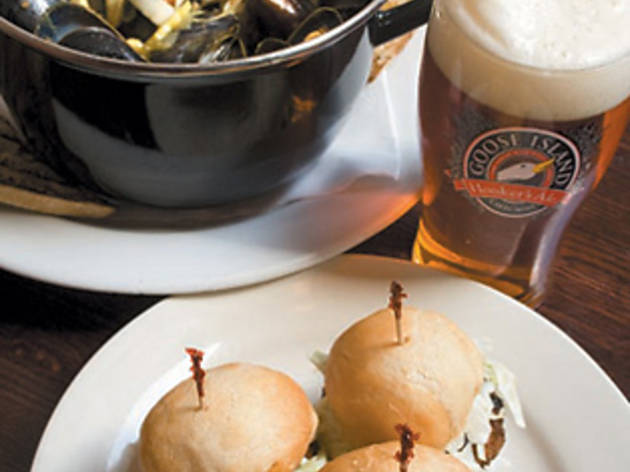 18/24
Photograph: Jabari Zuberi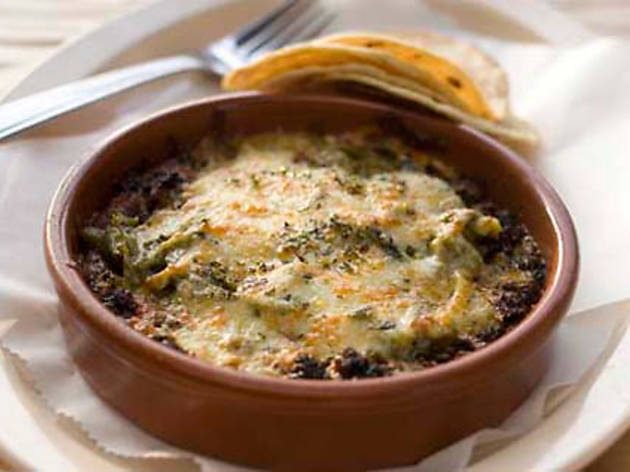 19/24
Photograph: Martha Williams
Big Star queso fundido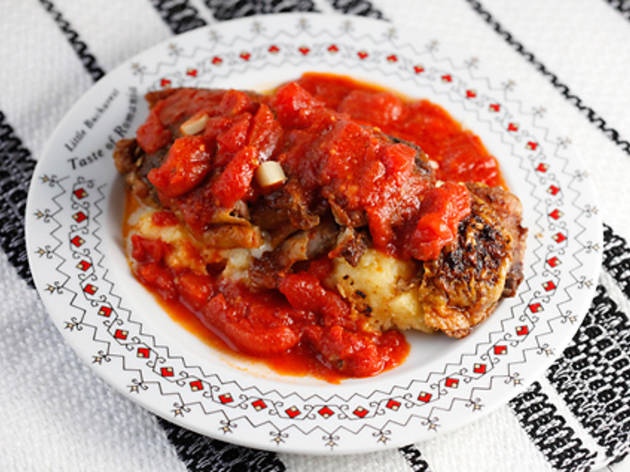 20/24
Photograph: Kate Gross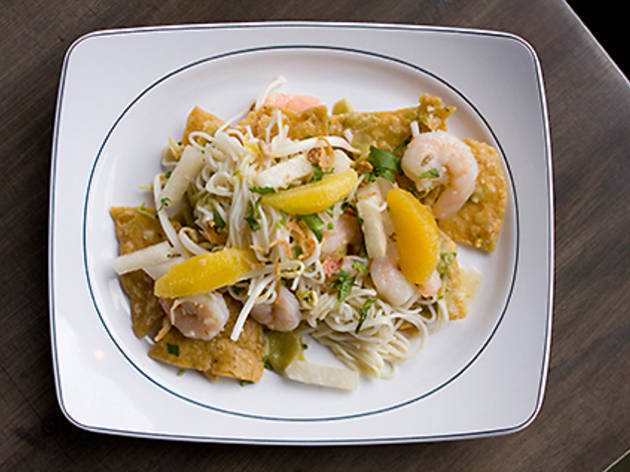 21/24
Photograph: Jeff Catt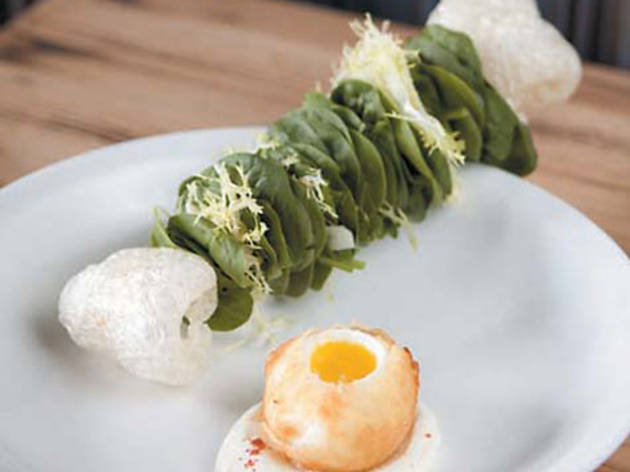 22/24
Photograph: Martha Williams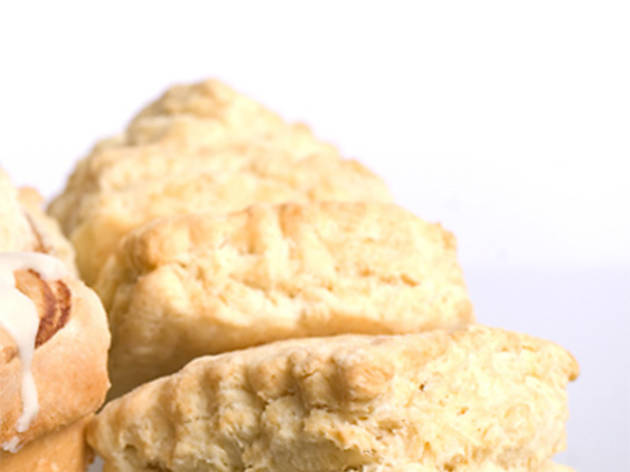 23/24
Photograph: Martha Williams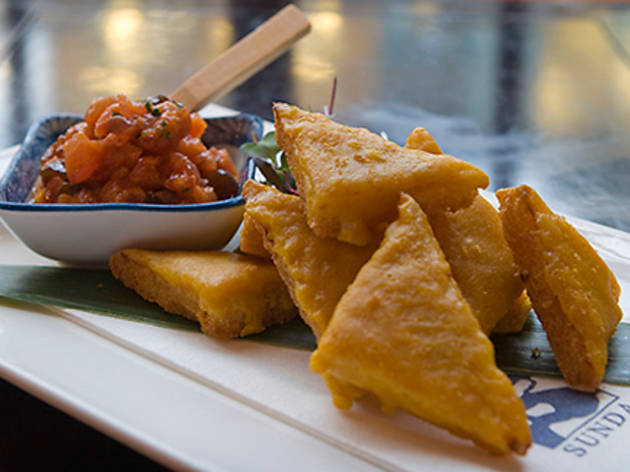 24/24
Photograph: Andrew Nawrocki
The best small plates and appetizers we ate in 2009
A WING AND A PRAYER CUPCAKE | Meatloaf Bakery Just stay with us on this: It's hot wings in the form of meatloaf in the form of a cupcake. The...
A WING AND A PRAYER CUPCAKE | Meatloaf Bakery
Just stay with us on this: It's hot wings in the form of meatloaf in the form of a cupcake. The ground-chicken loaf stays surprisingly moist from crumbles of blue cheese inside and a ranch dipping sauce alongside, and…yeah, you're just going to have to try it to understand its genius.
"BACON AND EGGS" | Gemini Bistro
The steak frites is pretty good and the burger is great, but the one dish at Jason Paskewitz's new Lincoln Park bistro that knocked us out was the dreamy braised pork belly on toasted brioche topped with a sunny-side-up quail egg and finished with mustard maple glaze. If Paskewitz ever starts delivery, consider this our standing breakfast-in-bed order.
BRANDADE DE MORUE | Le Bouchon
Very little seems as emblematic of solid French cooking as this codfish brandade, with its rustic texture and meaty bits of cod balancing its creamy, oil-rich smoothness.
CORN "BHUTA" | Marigold
Eating so gratuitously out of season isn't a point of pride, but for the sautéed corn on the cob at Marigold—spiced with paprika and chaat masala, emboldened with mustard seeds, spritzed with a bit of lime juice—exceptions can, and should, be made.
COUNTRY COTTAGE CHICKEN THIGH | Browntrout
The juicy, deep flavor of thigh meat might be poultry's equivalent to pork belly, but that's not enough for chef Sean Sanders, who deepens the chicken flavor by stuffing the thigh with pistachio-chicken mousse and topping it off with a sherry-chicken jus.
CRISPY SMELTS WITH CHIMICHURRI AIOLI | Rootstock
We knew we loved chimichurri about as much as we love garlicky aioli, but who knew that the two were so good combined? The same person who knew they'd be the perfect dipping sauce for crispy smelts: chef Remy Ayesh.
DUCK RILLETTES | In Fine Spirits
Marianne Sundquist is aiming to be the queen of charcuterie. Her bresaola and chicken-liver pâté are helping her cause, but it's her spiced duck rillettes with housemade apple butter and fig-ginger preserves that should ensure the crown.
FRESH RICOTTA | the Publican
You can have your oysters, your pork and your beer any night of the week at the Publican, but you'll have to set aside Sunday morning to get fluffy housemade ricotta sprinkled with hazelnuts and stewed plums.
HOUSE-CURED SARDINES | Taxim
One bite of this Greek spot's briny sardines and you might be convinced that Milwaukee Avenue is the Mediterranean coast. (Some ouzo would help, too.)
IRISH EGG | Old Town Social
Chef Jared Van Camp quickly earned respect for his housemade charcuterie, but the simplicity of this egg—breaded, deep-fried and perfectly gelatinous inside—served with bright, acidic frisée, proves his talent goes far beyond butchering.
KIBBEH TRIO | Semiramis
Eat the most common kibbeh here—the bulgur wheat patty stuffed with cinnamon-spiked lamb—and you'll understand Semiramis has mastered the basics of Middle Eastern cooking. Eat the sampler platter (which adds two rarer forms of kibbeh, one made with potato, the other with rice) and you'll see it has mastered the rest of the cuisine as well.
KING CRAB | Avenues
The top layer of Curtis Duffy's king crab first course resembles a painter's palette: A thin layer of candied sugar—beautifully dotted with floral crème, kalamansi puree, steelhead roe and tangerine lace—rests just inside the rim of a glass dish. Forcing diners to violently crush through this layer to get to the real work of art—king crab in a chilled cucumber consommé, pickled cucumber and more caviar—seems sadistic. Deliciously so.
LENTIL SOUP | Nesh
This winter, when your hands and throat are crying out for something warm, don't reach for hot chocolate. Go for a cup of this salty, herbal, nourishing stuff instead.
LIQUID CAULIFLOWER RAVIOLI | Quince
Andy Motto's now-signature dish (which he brought with him from Old Town Brasserie earlier this year) involves thick squid-ink pasta pockets that burst open with a flood of buttery cauliflower puree.
MAPLE-SAGE BREAKFAST SAUSAGE | the Bristol
Thanks a lot, Chris Pandel. Now we can't enjoy breakfast sausage anywhere else without comparing it (usually unfavorably) to yours.
PASTA NERI | Terragusto on Armitage
Chef Theo Gilbert pairs his briny, moody cuttlefish-ink noodles with sweet shrimp and lots of garlic. True to its name, the noodles are strikingly dark, but eating them is like seeing the light.
PEEKYTOE CRAB SALAD | Café des Architectes
Picking a favorite dish of chef Martial Noguier's is like choosing between your parents, or your children, or between Champagne and prosecco—only a heathen could do it. So call us heathens. This salad exemplifies everything that's great about Noguier: his sense of clean, bright flavors; his sense of texture; and, not to be overlooked, his sense of style.
PORK SLIDERS | Goose Island Brewpub
Goose Island stepped it up this year. For proof, try these fist-size pulled-pork sandwiches topped with pickled cabbage and sriracha aioli. Want more proof? Check out Goose's Sofie beer, No. 99.
QUESO FUNDIDO | Big Star
There is no bar food quite so satisfying as queso, with its layers of Chihuahua cheese and spicy chorizo built for scooping into fresh, warm tortillas.
SAUSAGE-STUFFED CHICKEN THIGHS | Little Bucharest Bistro
We loved chef André Christopher's take on chicken thighs, resting over rich Gorgonzola polenta, when we had it at the Grocery Bistro. Smartly, he brought the dish with him to Little Bucharest Bistro.
SOMEN NOODLES | Belly Shack
Only a lunatic would think to layer Asian noodles with oil-poached shrimp and tomatillo salsa over corn chips. Thank God Bill Kim is crazy.
SPINACH SALAD | Elate
How does a spinach salad become sexy and irresistible? Add fresh chicharrones, a molten egg and a dollop of crema. (Note: This technique does not necessarily work with humans.)
SWEET MILK BISCUITS | Sweet Maple Café
The crowds waiting outside this quaint, ten-year-old Taylor Street breakfast spot simply do not retreat—workday be damned. The seriously buttery biscuits explain everything.
"TOAST AND JAM" | Sunda
Far from a boring breakfast item, the "toast and jam" at this pan-Asian mega-restaurant is actually crunchy, Chinese-style shrimp toasts slathered with spicy tuna tartare. The tartare's ponzu gelée gives it a touch of sweetness and a jammy texture.