Where are they now? Chicago chefs over the past decade
What were Rick Bayless, Mindy Segal and Graham Elliot up to in 2005? Here's a look back at the Chicago dining scene's past 10 years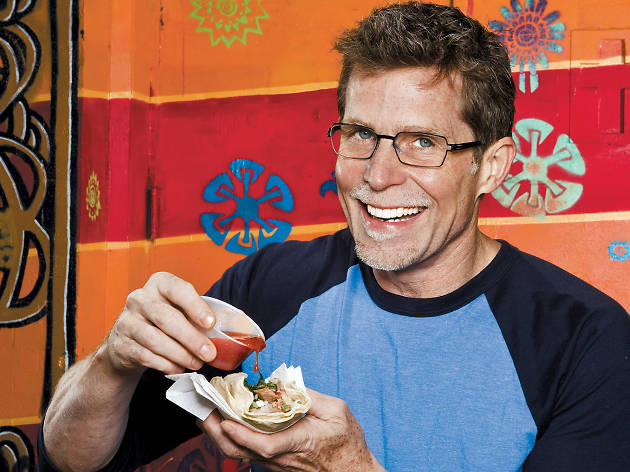 Chicago's restaurant and bar scene is virtually unrecognizable from what it was like in 2005, the year Time Out Chicago launched. Over the past decade, we've seen food trends come and go (remember when people lined up for cupcakes?), but the most interesting thing is seeing the career trajectory of notable Chicago chefs. Some of the big names from 2005, like Rick Bayless, are still doing great things here, while others, like Rick Tramonto, have been focusing their attention elsewhere. Tracking these chef's careers is a fascinating look at how Chicago's restaurant scene has evolved over the last 10 years.
RECOMMENDED: More on Time Out Chicago's 10-year anniversary
10 years of Chicago chefs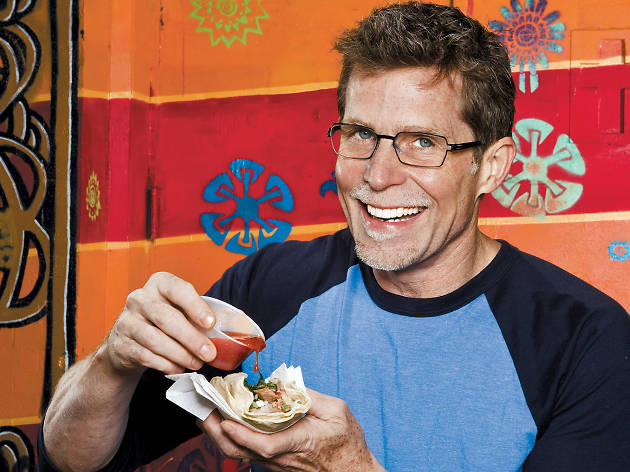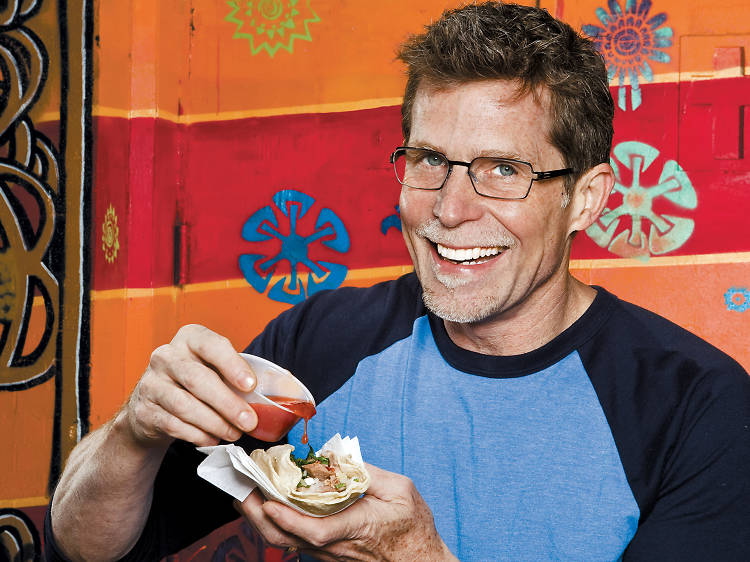 Photograph: Tim Klein
Then:
We wrote about Bayless as part of a feature about chef's cookbooks (in 2004, he and his daughter published
Rick & Lanie's Excellent Kitchen Adventures
). He also had his restaurants
Frontera Grill
and
Topolobampo
.
Now:
Over the past 10 years, Bayless has written several more cookbooks and opened
Xoco
,
Xoco Bistro
and
Tortas Frontera
, the latter saving O'Hare travelers from terrible food.
Next:
He's at work on a new spot on Randolph Street, which will have a nanobrewery that brews craft beer using Latin ingredients.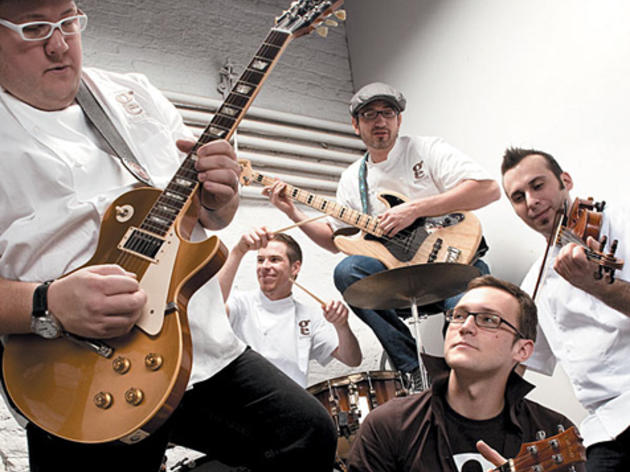 Photograph: Chris Strong
Then:
In 2005, Elliot (then still Graham Elliot Bowles) was the "new chef on the block" at Avenues, which closed in 2011, several years after Elliot himself left.
Now:
Since leaving Avenues in 2008, Elliot has opened (and closed)
Graham Elliot
and Grahamwich in Chicago and Primary Food & Drink in Connecticut. He opened
Graham Elliot Bistro
. He's won Michelin stars. He took on the task of improving
food options at Lollapalooza
and appeared on reality TV shows
MasterChef
,
Top Chef Masters
and others.
Next:
MasterChef Junior
was renewed for a fourth season. Elliot also has tweeted about a cookbook.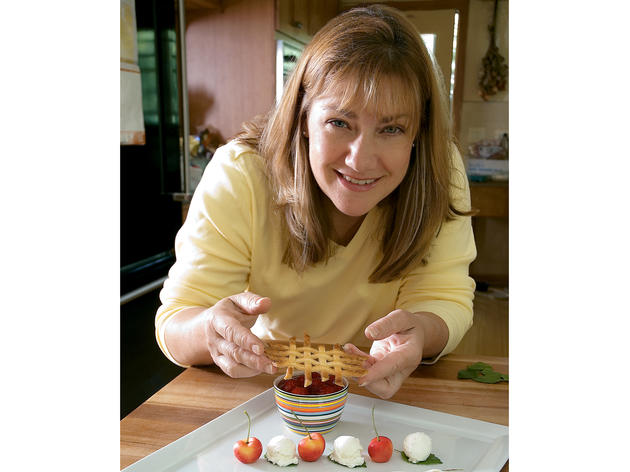 Photograph: Brendon Lekan
Then:
Gand was the founding pastry chef at
Tru
, which she opened with Rick Tramonto and Rich Melman in 1999. She had also written several cookbooks by 2005 and launched Gale's Root Beer, her bottled soda.
Now:
Gand remains a partner in Tru, without any day-to-day responsibilities, and now handles the desserts, like rice krispie treats with salted caramel dip, at
SpritzBurger
, the restaurant she opened with the Hearty Boys in 2014. She has also written more cookbooks and teaches hands-on cooking classes at Elawa Farm, an historic organic farm in Lake Forest.
Next:
Gand is working on some pastry items for Kim Hack's forthcoming
Cocoa + Co.
, which will open this spring. "A bunch of us pastry gals are doing items for it, using it as our local gallery for what we are playing with in our kitchen lately," she says.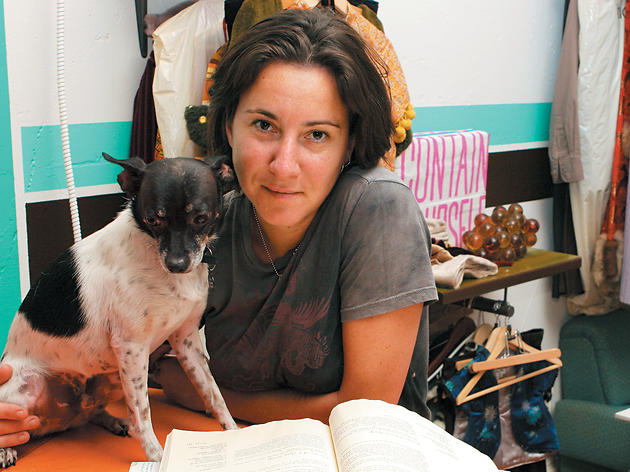 Photograh: Martha Williams
Then:
Grieveson was the chef at Avec, where she had already introduced Chicagoans to her genius
chorizo-stuffed dates
.
Now:
She won the James Beard Award for Best Chef in America: Great Lakes in 2010, then left Avec in 2012, and moved to New York. She opened
Claudette
, a much-lauded French spot in Greenwich Village, last year.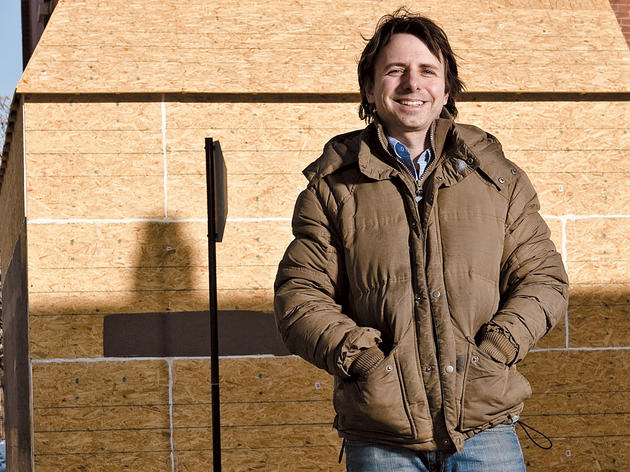 Photograph: Tim Klein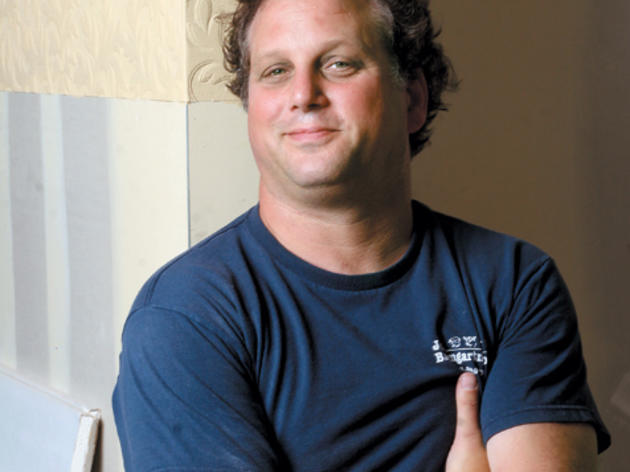 Then:
In 2005, the chef and his restaurant group had two restaurants:
Blackbird
, which opened in 1997, and
Avec
, which opened in 2003 with chef Koren Grieveson.
Now:
One Off Hospitality is one of Chicago's leading restaurant groups, with Blackbird and Avec, plus
the Publican
,
Publican Quality Meats
,
Dove's Luncheonette
,
the Violet Hour
,
Nico Osteria
and
Big Star
. He also curated the inaugural Chicago Taste Talks event, held last fall.
Next:
Kahan is working to expand
Pilot Light
, which he's on the board of directors for. He's also working with Publican Quality Bread's head baker Greg Wade to explore whole grains and natural long-fermentation. Haven't tried Publican Quality Bread yet? Kahan is also working to increase distribution throughout the city.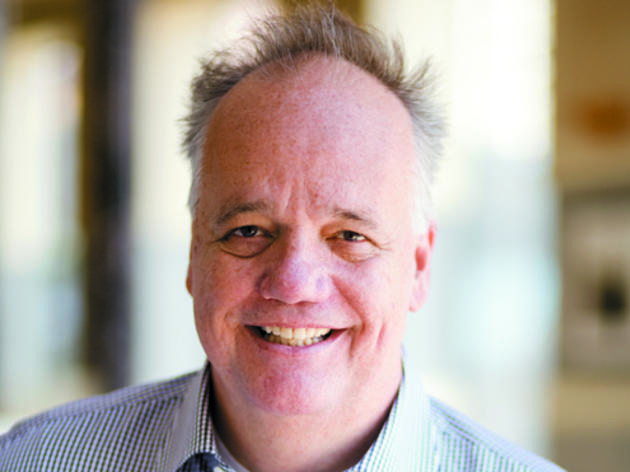 Photograph: Erica Gannett
Then:
We covered Mantuano's recently released
The Spiaggia Cookbook
, which he wrote with his wife. At the time, he was running
Spiaggia
with chef Missy Robbins.
Now:
In 2012, Mantuano opened Bar Toma. Spiaggia turned 30 in 2014 and made lots of changes. Chris Marchino replaced Sarah Grueneberg as chef de cuisine, Rachael Lowe became the new sommelier and Nicole Guini started as pastry chef. Since 2005, he has also opened
Terzo Piano
in the Modern Wing of the Art Institute and
River Roast
along the Chicago River, and earned a Michelin star. He also appeared on season two of
Top Chef Masters
in 2010.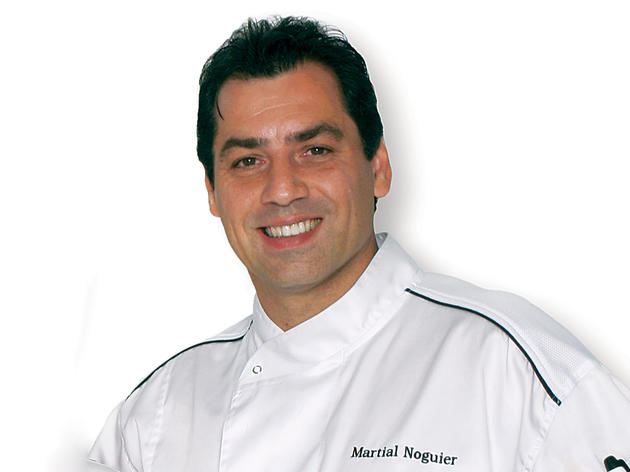 Photograph: Martha Williams
Then:
Noguier was the chef at One Sixtyblue, and our write-up called him "the most underrated chef in the city."
Now:
One Sixtyblue closed in 2012, but Noguier left before that. He also worked at
Cafe des Architectes
, then in 2011, opened
Bistronomic
, his acclaimed French restaurant.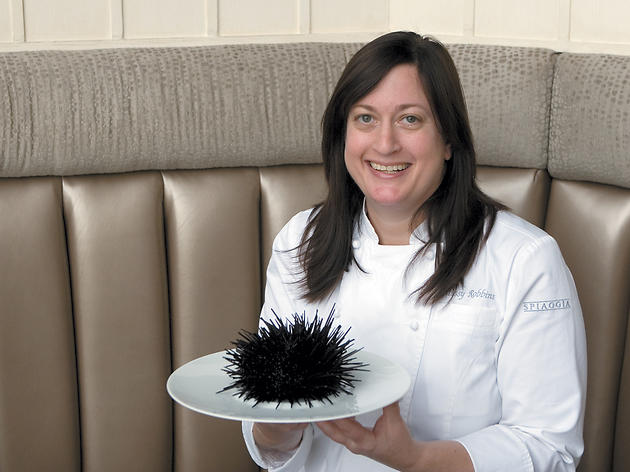 Photograph: Martha Williams
Then:
The chef was at Spiaggia with Tony Mantuano.
Now:
Robbins left Chicago and was chef at A Voce in New York until recently. She was also named Best Chef in 2010 by
Food & Wine
, and had a short stint on
Top Chef Masters
before she cut her finger and had to depart.
Next:
In mid-February, Robbins announced she and restaurateur Matt Kliegman would be
opening
Lilia in an old auto body shop in Williamsburg.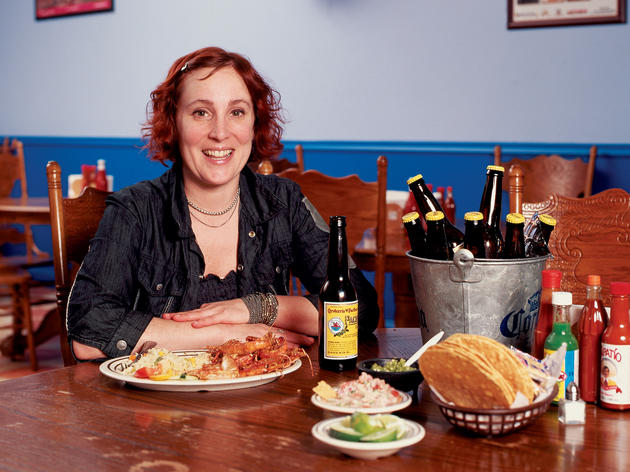 Then:
HotChocolate had just opened in Bucktown and was highlighted as "New Kitchen on the Block."
Now:
Now called Mindy's HotChocolate, the restaurant got a rehab in 2012 and recently appointed Amanda Barnes to head up the savory kitchen. Barnes is turning out dishes like pickled shrimp with avocado and a fantastic roasted chicken with a soy-caramel glaze, while Segal is focusing on a new series of desserts. Right now they're all chocolate items, and next up is old-fashioned desserts.
Next:
Segal releases her latest cookbook,
Cookie Love
, on April 7.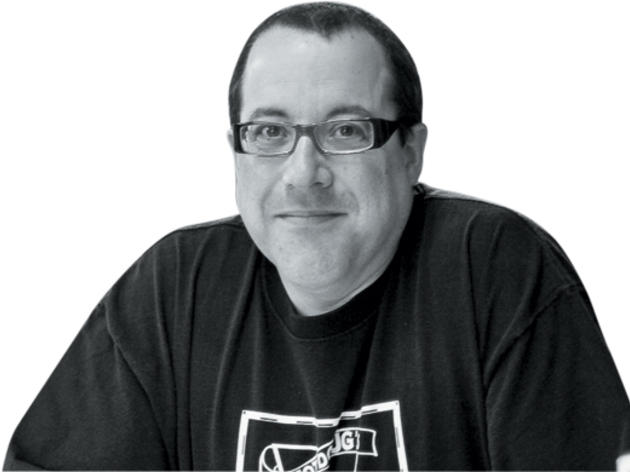 Then:
Sohn had recently reopened Hot Doug's after its original location had been destroyed in a fire.
Now:
Sohn closed Hot Doug's in October 2014 and has spent some time traveling before deciding what to do next. But throughout March, you can taste Doug's take on pizza—he's teamed up with
Piece Brewery & Pizzeria
for a special
month-long pie
, the sales of which benefit Pilot Light.
Next:
On May 16,
Sohn will be doing a
one-day Hot Doug's pop-up
at Paulina Meat Market.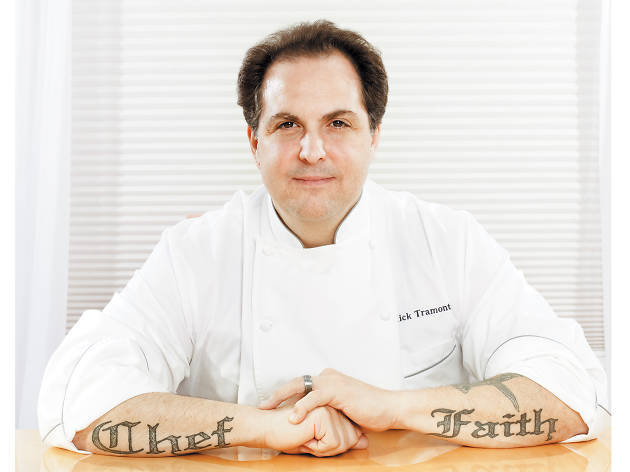 Then:
We wrote about Tramonto's cookbook
TRU: A Cookbook from the Legendary Restaurant
and the chef was still at the Gold Coast restaurant.
Now:
Tramonto has branched out beyond Chicago. In 2010, Tramonto teamed up with chef
John Folse to open Restaurant R'evolution in New Orleans (I've been and it's awesome). In 2014, they opened Seafood R'evolution in Mississippi.

Next: Tramonto says that Chicago is still his home base, and he's "b
een looking at locations in Chicago for a few years and am just trying to find one that suits me." He is also working on his ninth book.
More to explore