Having sex in public
A reader recounts his first time having sex in public.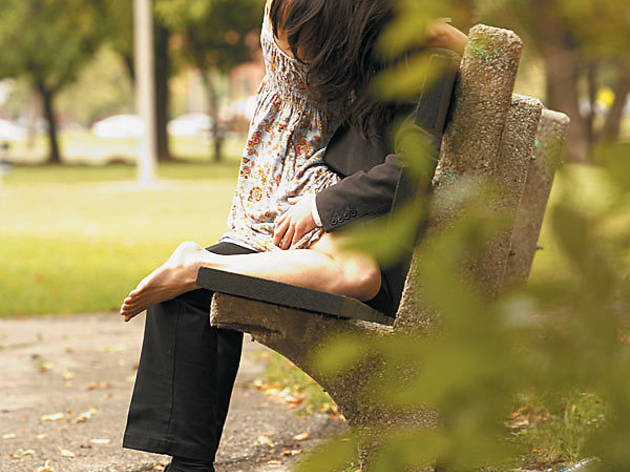 Male, 37, Uptown
Some years ago, my fiancée and I christened a road trip by doing something no one should ever do: We had sex on the freeway. (But at least we had enough sense to do it in a car.) I fingered her until she came, and she reciprocated by giving me head while I, with my hands clenched at 10 and 2 o'clock, set the cruise control and tried to keep from killing us both.
It was love—and lust. After marriage, and until children, we fornicated in fields and on beaches and in Chicago locales ranging from an El car (unoccupied) to the banks of the Chicago River (it was dark) to a limo en route to a restaurant (hey, the privacy screen was up).
We weren't exhibitionists—no one ever saw us, as far as we could tell—but the sensation of doing in a public place what's normally reserved for the bedroom made our carnal acts that much more arousing. Or maybe we just liked feeling sunshine and fresh air on our nethers.
And we lived in an ideal place to do it: Our apartment, which looked down on the rooftops of our nearest neighbors, had a spacious balcony. Month by month we grew bolder, knowing we couldn't be seen from the street, but wondering if maybe—just maybe—someone in a faraway building was rubbing his eyes and deciding if that naked woman was really riding reverse cowgirl on that lucky stiff in the chaise lounge.
FIRST TIMER'S TIPS * You may be lucky enough to score an impromptu 69 on a darkened golf course at someone's wedding reception, but you'll do better if you scout the location, pick a time and plan accordingly. * Don't wear underwear (you need easy access), and it couldn't hurt to carry a tissue in your pocket in case things get—sorry—out of hand. * Remember that the spotlight of your imaginary porn film is a lot warmer than the spotlight of a squad car. And don't do it in a moving vehicle—unless someone else is driving.