I cheated on my spouse
One reader's experience of being unfaithful.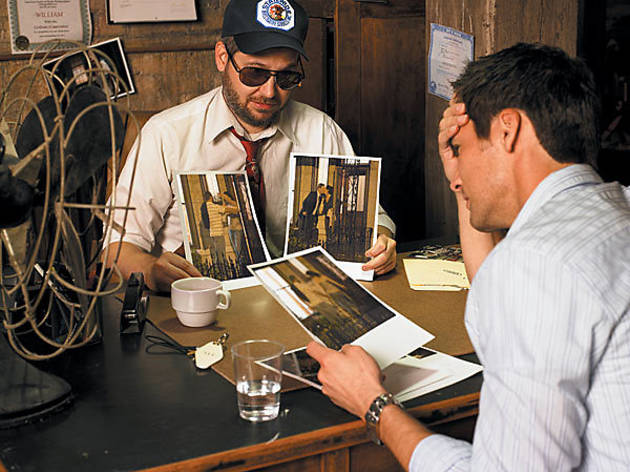 Female, 40, Lakeview
I was married for more than ten years and was feeling a bit unloved around the time I met a firefighter. We would meet up for coffee and talk. I was attracted to him because of his blue-collar attitude—very different from my husband. The firefighter made me laugh and feel relaxed.
I had an affair with him, which led to me being diagnosed with herpes. I can't recall the exact reason I decided to go through with the affair, but I know I felt a lack of desire at home. We met up at hotels; I told my husband I was taking a class, meeting friends or having a girls' weekend. The affair lasted nearly a year before I realized I had contracted an STD. I didn't tell my husband for nearly six months; we hadn't been intimate for quite some time.
Long story short, I was devastated and I went crazy at work. I was unfocused and fucking up basic projects. Everyday assignments just got to be too much. I was distracted by thoughts of where my marriage would end up or how my health would decline. I suffered panic attacks. I lost my job right before Thanksgiving, just as I moved out of my condo during the separation.
Eventually, I got into the dating world again—after nearly 15 years of not dating. I found herpes- and STD-dating sites and met some great guys and some losers. I'm in a relationship now with a man who has the same condition. We've been together since the spring.
Even though I had the affair and contracted an STD, at times I don't regret it. To me, this was an escape and a fantasy. My life started over. I became more aware of who I am, even though I was in a dark place. After three years, I'm dating and having a wonderful time. Major milestones: turning 40 and starting new adventures, including a creative career change and learning how to ride a motorcycle. If you're going to do it, just be sure to really think ahead about the consequences.
FIRST TIMER'S TIPS * Remember that you are having an affair for a reason. Consider approaching your spouse first about what you feel is missing from your marriage before you stray. * If you decide to pursue an affair, set boundaries for yourself: Is this a one-time thing? Are you thinking about leaving your partner for this? These are things I never considered. * Use protection. My partner claimed he was clean. How stupid could I be? * You have to be comfortable covering your ass. As horrible as it sounds, you have to cover all angles. Even worse is having your friends cover for you.