Kate, 27 | Date these singles
Interested in males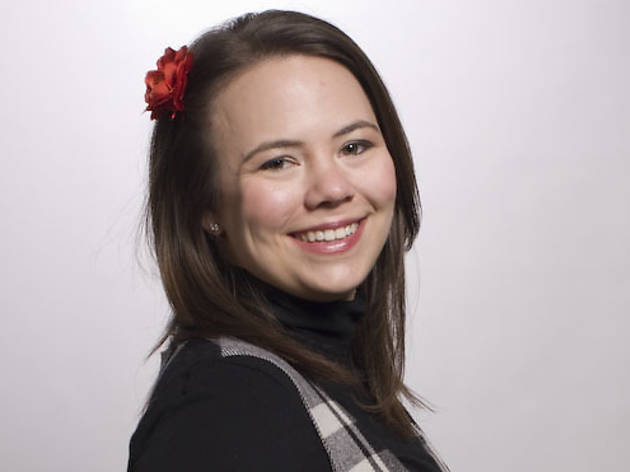 River West


Occupation
Attorney/executive associate

What makes you a good catch?
My last name is Battle. Who wouldn't want to hyphenate that?
What's your idea of a perfect first date?
Grabbing drinks at Big Star and then catching a show at the Empty Bottle or Schubas. Ending the night with a kiss even though we're pushing back the impulse to go for more.
Favorite hangout
Big Star in the summer, Violet Hour in the winter, and Empty Bottle anytime I want to hear good music and feel like I'm back home in Memphis.

Secret talent
I can quote almost every funny line in The Jerk.
Describe your ideal match
I like people who will push my buttons. I've got Southern charm in my blood, but I'm still an attorney, so it takes a very opinionated, confident person to keep me in balance. I wish I could say, at this point in my life, that I am looking for a nice guy, but I really want someone with a bit of an ego and someone who doesn't cower to my every demand. Also, independence is key. I'll never date a guy that makes me lose touch with my friends, hobbies and personal goals by wasting time playing house or watching movies on the couch.
Name one thing a date could do that would make you go crazy (in a good way).
Talk about technology, science or math as if I could understand, and then end the night by proving you're still a great kisser. I love nerds who are confident enough they don't have to play down their smarts. Added bonus points if he can talk about music, good books and French films.
Name one thing a date could do that would make you go crazy (in a bad way).
I hate indecisiveness. I once dumped a guy because it took him way too long to pick out maki rolls whenever we ate sushi. If you can't think fast on the simple things, what's going to happen when it really counts?
Ask Kate out! E-mail kateb@tocpersonals.com