Ken, 27 | Singles Issue 2012
v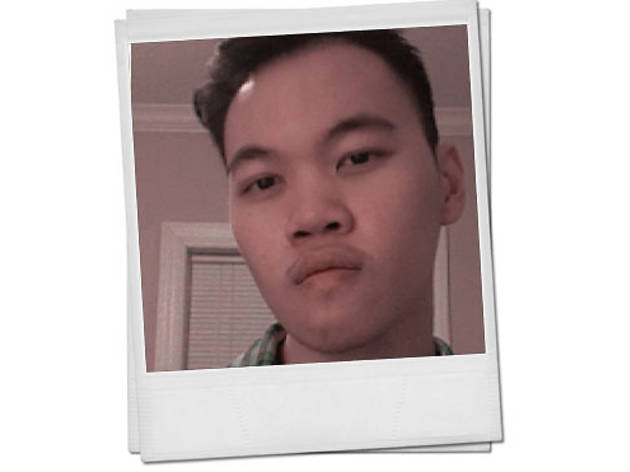 Lakeview

Occupation
Receptionist

What do you like best about yourself?
Hmmm...my height I guess. I like how laid-back and easygoing I am, and my sense of humor brings me to places!

What's your idea of a perfect first date?
Nothing too over the top. Conversations about everything, just get to know each other really.

What's the worst date you've ever had?
He sent a picture. He looked cute. He shows up, a solid 15 years older looking than the pic, plus about 50 lbs, minus a lot of hair.

Number one dealbreaker
People who are so set and inflexible in their ways when they say things like, "No fatties, no femmes, no Asians." How can someone be gay AND racist?

Which is more important, romantic spark or longterm compatibility?
I think great compatibility is what makes a relationship worth fighting for.

Complete this sentence: If you're going to date me, you have to love to...
Be loved in return!

Secret talent
Snuggle up in bed and forget about the world.

Ideal match
Someone who is kind, trustworthy, but has a wicked sense of humor, a passion for social justice and great food, and a fondness for cuddling.

Ask Ken out! Email kenl@tocpersonals.com