Nick, 31 | Date these singles
Interested in males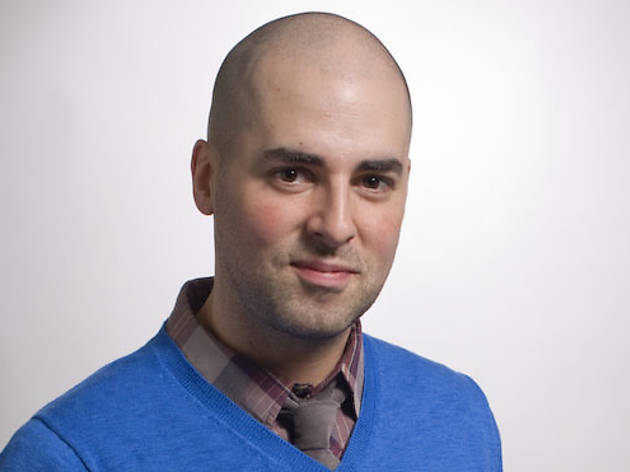 Lakeview
Occupation
RN in cardiac intensive care unit

What makes you a good catch?
I'm a farm-raised, self-sufficient Ohio boy with excellent manners and a wicked (morbid?) sense of humor. I just started my second year of grad school, so I've got (some) direction in life. I'm an utterly fantastic listener. Although I've never actually finished an IQ test (they're rather tedious, don't you think?), I believe I'm relatively intelligent. I mean, they trust me at the hospital so… I'm not afraid to make an outright fool of myself in the right setting, but I take care to be aware of and sensitive to the people around me. Even though I had nothing to do with it, I'm tall and I tan easily. That should count for something. And I can save your life.
What's your idea of a perfect first date?
Wine and dine. Let's have a drink, maybe some food, talk, laugh. Super relaxed. Why stress out?
Favorite hangout
See above. Bluebird, Webster Wine Bar, Enoteca Roma. Take your pick.
Secret talent
Although I haven't been called upon to demonstrate in the recent past, I once taught a hip-hop dance class in New York. God, I'm totally going to regret divulging this.
Describe your ideal match
Smart guys always impress me. And that doesn't necessarily mean he's got a Ph.D. tagged onto the end of his name, just that he's taken a sincere interest in the world around him and enjoys learning. Confident yet humble. Music is a huge part of my life, so I'd love to meet a guy who can introduce me to new artists and would like to hit up some concerts. He enjoys going out to a bar as much as he likes hanging out at home with friends. As far as looks go, tall-ish men with dark hair tend to catch my eye. He takes care of his body but isn't obsessed (six-pack not required or even desired). Perhaps most importantly, he's out and not afraid to hold my hand in public.
Name one thing a date could do that would make you go crazy (in a good way).
Playful sarcasm. Done and done.
Name one thing a date could do that would make you go crazy (in a bad way).
Being rude (to waitstaff, people in general, etc.) is a surefire way to kill it.
Ask Nick out! E-mail nicholask@tocpersonals.com