Rob, 35 | Date these singles
Interested in females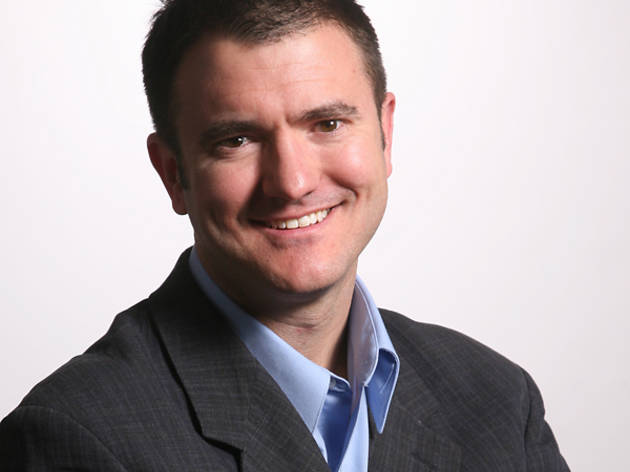 North Center

Occupation
Publicist by day. Actor, improviser by night. Part time lamp repairman.
What makes you a good catch?
Spectacular spirit with a heart of gold. Dimples to die for. And a damn good sense of humor.
What's your idea of a perfect first date?
Tailgate the Bears Super Bowl with date, close high school and college friends, Bill Murray, Vince Vaughan, George Wednt, Joe Montegna, Eddie Vedder, Bonnie Hunt, etc. Bears win Super Bowl in a stunner at Soldier Field on rare 50 degree February day, request date and I celebrate with them by drinking champagne and taking pictures while singing Bear Down. Party until 3 AM. Take cab to Burrito House on Addison and Lincoln for king chicken burrito, cheese fries and water, which me and date share while reminiscing about what just happened. Yes. That just happened. I can't believe it either. That was perfect. Wanna go out again? Yes. Cool.
Favorite hangout
Fountainhead. Tiny Lounge. Uncommon Ground. Whole Foods. Perfect Cup. iO. Annoyance. Second City.
Secret talent
Pop and lock. Pop and lock. Step, step, crossover, spin. Drop it down and up. Drop it down and up. Yep. I know some hip hop.
Describe your ideal match
Evangeline Lilly's doppleganger - athletically built, grounded, philanthropic and naturally attractive brunettes with intelligence and a really good sense of humor.
Name one thing a date could do that would make you go crazy (in a good way).
If she was laughing so hard that tears starting streaming down her face, we couldn't find a way to stop laughing and others were looking at us wondering what was so funny, that would do it.

Name one thing a date could do that would make you go crazy (in a bad way).
High maintenance combined with entitlement. Throwing a stink if the waiter/waitress took her order and mistakenly forgot to bring it but apologized for it. And continuing to harp on it throughout the night.
Ask Joshua out! E-mail robl@tocpersonals.com