Thomas, 43 | Singles Issue 2012
Interested in males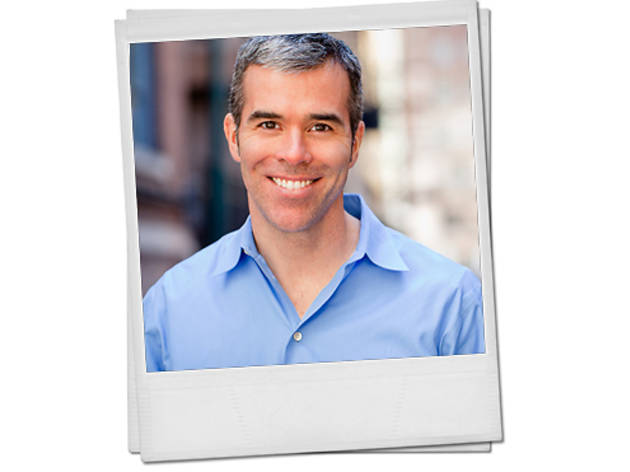 Lincoln Square
Occupation:
TV commercial editor
What do you like best about yourself?
I think my humor and empathy.
What's your idea of a perfect first date?
A short one. Just going for coffee and talking for awhile. Then if it's going well, walking around the neighborhood and saying goodbye. I'm not a love at first sight kind of guy. Now a perfect hookup would go differently...
What's the worst date you've ever had?
My co-worker introduced me to his client's co-worker via email. I saw his photo and thought he was okay. We met for lunch in a grassy park near my work. In the middle of our picnic he said, "I guess this isn't working out." I thought to myself, "What the...?!! That was presumptuous."
Number one dealbreaker
Smoking.
Which is more important, romantic spark or longterm compatibility?
Longterm compatibility. Though I don't think you can have that without at least a little spark...unless he's wealthy.
Complete this sentence: If you're going to date me, you have to love to...
Not talk all the time. I'm a guy who hates filling every minute with talking. Also must love going for beer at Hopleaf. My favorite place.
Secret talent
I'm able to recall members of a lot of '80s bands. Especially hard rock/heavy metal.
Ideal match
Someone around my own age who has a decent job. Not someone too into the gay scene. No white parties and vacationing in Key West. I like lean or fit builds. Someone who is kind and not too needy.
Ask Thomas out! Email thomasp@tocpersonals.com