$10 bribes
Can slipping a $10 bill get you a table at a crowded restaurant and other perks?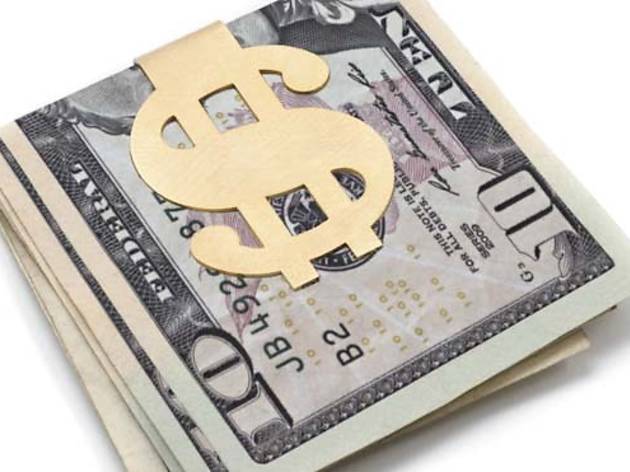 "Never underestimate the effectiveness of a straight cash bribe," said the unfortunately named British journalist Claud Cockburn. With that philosophy in mind and a wallet stuffed with $10 bills, I spent a weekend greasing my way through town to see what perks I could score.
On Friday night, for the promise of a $10 tip, a Ledo's Pizza driver delivered a large cheese-and-sausage and a surprisingly on-key rendition of "Happy Birthday" to my wife.
On Saturday, my stylist at Fantastic Sams was surprised by the sawbuck I slipped her. (I suspect staff at Fantastic Sams are surprised by any tip.) She demurred for a moment but pocketed the bill. Now, my haircut was no different than when I don't bribe the scissors holder, but she did start calling me "sir."
The receptionist at my dentist's office refused to accept my bribe to secure a Saturday-morning appointment for my next visit. I balked at bribing Duane, the AT&T U-verse installer at my home, figuring a paltry $10 would be an insulting incentive for someone to compromise his career by hooking me up with Cinemax.
Instead, I tried a more illicit arena. While slipping the bellhop at an upscale Mag Mile hotel a $10, I asked about finding "a girl for the night…you know…a prostitute." He referred me to his coworker in the lobby, who in a tone that implied this request was nothing new, told me to use backpage.com. I was expecting more guidance than a URL, but then again, the first bellhop didn't pass along my bribe to his coworker.
On Sunday night, the host at Michael Jordan's Steakhouse clearly didn't want to seat me—party of one—at the table MJ uses when he dines there. But upon taking my Hamilton, he excused himself upstairs to look into it. I was feeling confident, but he returned with the news that, regretfully, he couldn't seat just one patron at that large station. As we shook hands, he palmed my bill back to me.
The same thing happened a few minutes later at Hotel Intercontinental, where the concierge begrudgingly accepted the cash I slid across the counter, then returned it when she was unable to secure a table for four at the Purple Pig that night.
That concierge didn't know I was already on the wait list at the Purple Pig, where the harried hostess told me my wait would be a half hour for a table for one. After she accepted my $10, I figured my wait time would vanish, but her call came 28 minutes later. I had some nice, greasy pork shoulder, but my bribery seemed to have little effect on my service.
Does greasing work? Yes and no. The manner of the request, the personalities of the participants and the timing all come into play. And had my bribes been larger than $10, the outcomes might have been different. I might have found myself seated at Jordan's table with an incredible new hairstyle, watching Cinemax on my phone with Chicago's finest prostitute.