Andersonville apartment with a great garden | House call
Victor Wasserman's Andersonville apartment is a garden of delights.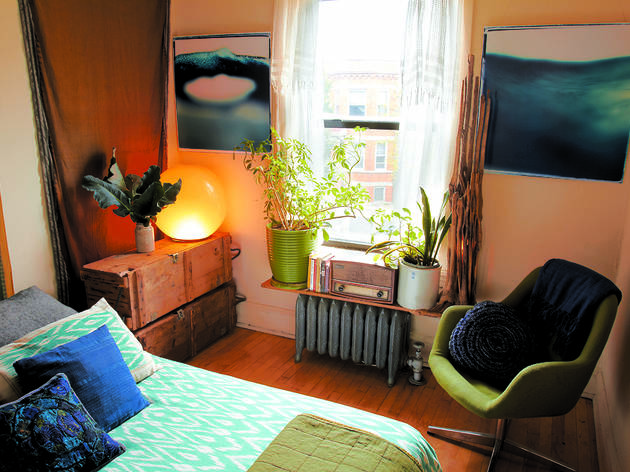 1/12
Photograph: Joe Bankmann
Bedroom at Victor Wassermans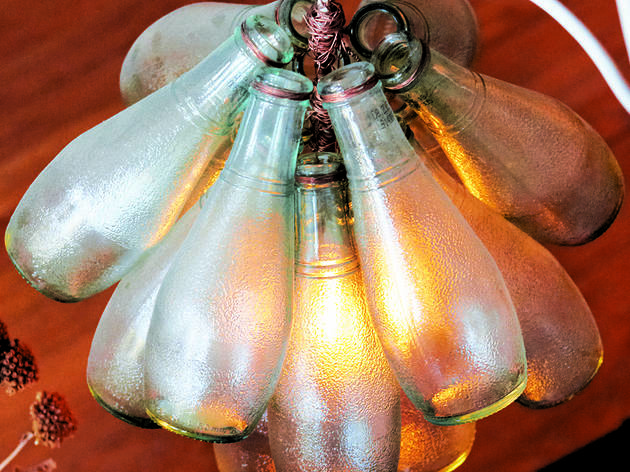 2/12
Photograph: Joe Bankmann
He made this light fixture out of Limonata soda bottles. "I like that they have a green tint to them," Wasserman says.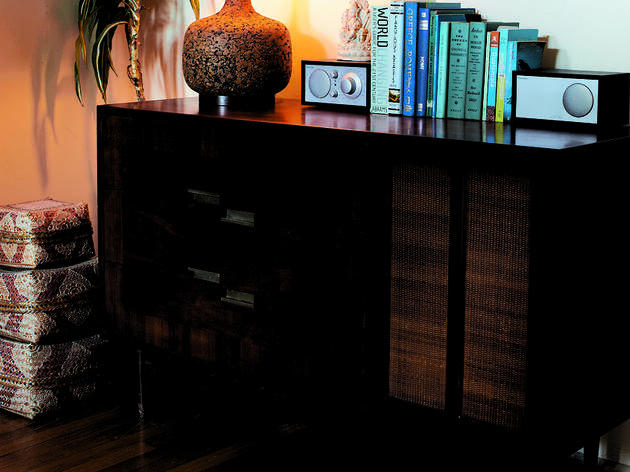 3/12
Photograph: Joe Bankmann
Wasserman doesn't own a TV. Instead, he relies on entertainment from his computer, a vintage record player and radios throughout the house. He uses a whole-house transmitter to create a surround sound effect—everyone in the building has access to the transmitter's frequency.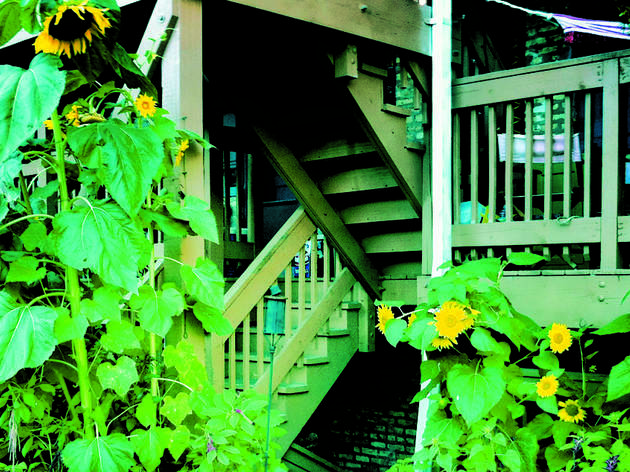 4/12
Photograph: Victor Wasserman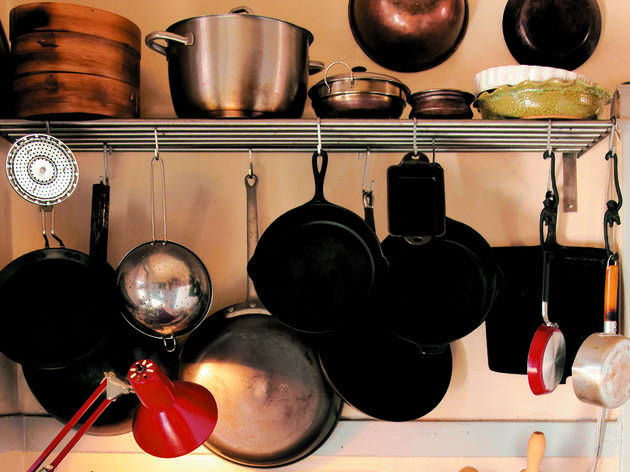 5/12
Photograph: Joe Bankmann
Kitchen Detail 1 at Victor Wassermanns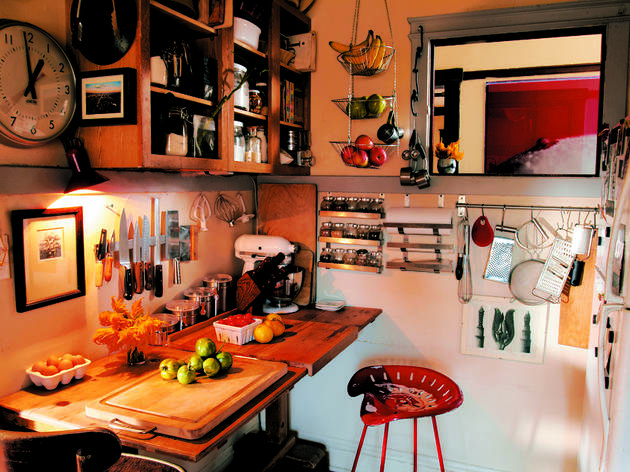 6/12
Photograph: Joe Bankmann
Wasserman removed the cabinet doors in the kitchen. "I like Julia Child's aesthetic, where everything's kind of out and open," Wasserman says.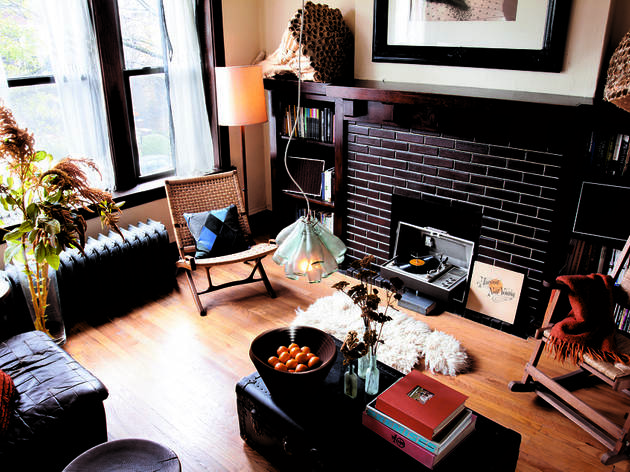 7/12
Photograph: Joe Bankmann
Victor Wassermans Living Room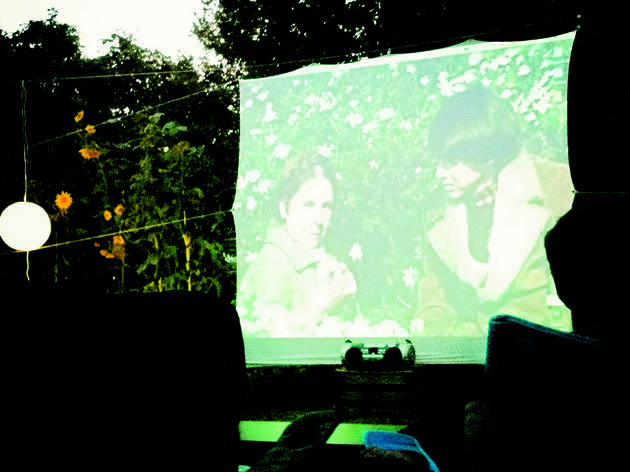 8/12
Photograph: Victor Wasserman
Wasserman and his neighbors host a monthly outdoor movie night in the summer and early fall. They hang a large sheet in the backyard and project movies onto it.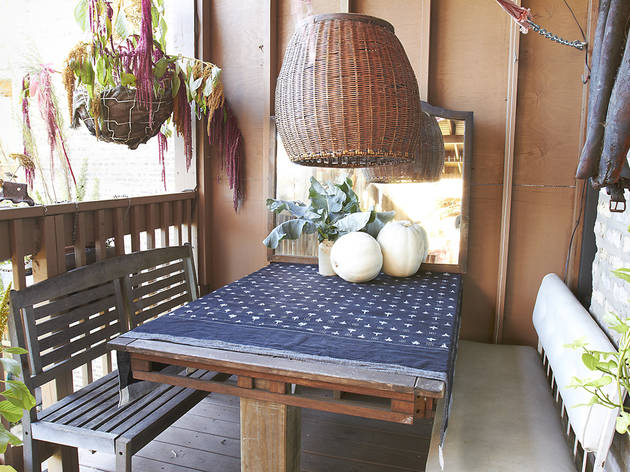 9/12
Photograph: Joe Bankmann
Outdoor 1 at Victor Wassermanns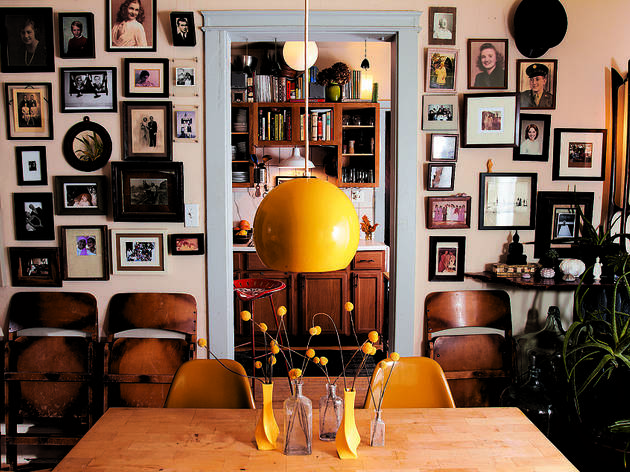 10/12
Photograph: Joe Bankmann
The wall of photos is made up of Wasserman's and Pinto's family pictures. The oldest one on the wall is a portrait of Wasserman's great-great grandparents.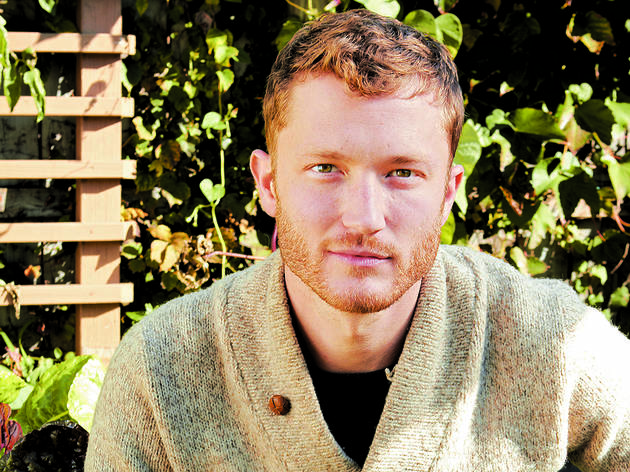 11/12
Photograph: Joe Bankmann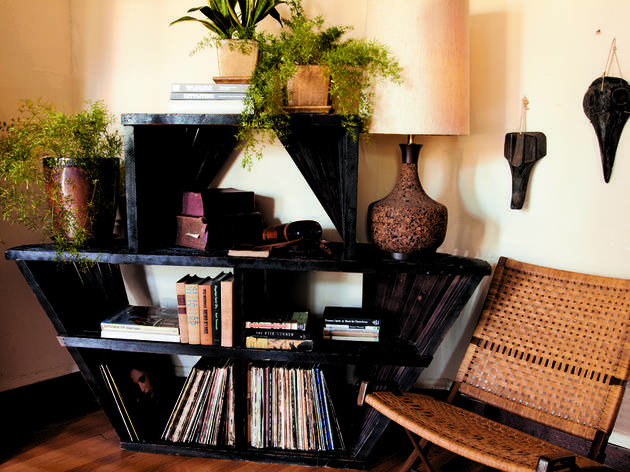 12/12
Photograph: Joe Bankmann
Wasserman found this triangular shelf in an alley. "An ex found it and was going to start taking it apart for raw material, but I saved it. It looks like it was someone's DIY project," he says.
Catalpa Commune. That's the nickname of the Andersonville apartment building Victor Wasserman lives in with his partner, Rajiv Pinto. The nickname came about when Wasserman, 30, and his neighbors were planning a monthly movie night in the building's backyard, and they needed a moniker for the invite.
RECOMMENDED: Chicago apartments guide
The building (located on Catalpa Street), inhabited by many of Wasserman and Pinto's friends, does have a certain queer/hipster Melrose Place vibe to it. But instead of a swimming pool, there's a lush backyard with a bountiful garden that Wasserman tends to.
It was the main selling point of the apartment for him. "I barely looked at the apartment, and just went straight to the deck, and was like, awesome!" he says. Within a year, he became the building's unofficial gardener. This season, he grew a variety of items including beets, kale, sunflowers, strawberries and herbs. And as a testament to the building's nickname, his neighbors take advantage of the farmers' market–quality goods available in the yard. Now that it's starting to get chilly, Wasserman is building cold frames for cool weather produce such as lettuce and root vegetables.
Wasserman's sunny second-floor walk-up apartment is just as inviting as the outdoor space. He studied interior design and describes his aesthetic as casual-bohemian-meets-modern. (He currently juggles a few side jobs but is planning to do more work in interior and urban garden design; see victorwasserman.tumblr.com for examples of his work.) The space contains a curated mixture of alley finds, vintage scores and artwork by his friends Liz Nielsen and Ryan Swanson.
"Even though it's not filled with tchotchkes, I wouldn't call my place very minimal," Wasserman says. One small collection he has started, though, is the group of vintage glass bottles in the living room. Wasserman actually found them buried in the backyard as he was tilling the soil.
Nature plays an important role in some of the decor elements. He's currently using fall clippings to fill vases. "That's the nice thing about having the backyard," Wasserman says. "We can always have fresh flowers in the house."
In addition to plants and flowers, Wasserman also shares design ideas with his neighbors. Some of them admired the look of his kitchen and have since removed the doors from their cabinets, as well. "[The look] makes sense," Wasserman says. "If you like your stuff, it's better to show it off."