Angry Barber
Christian Moore is bringing straight-razor shaves back to the Loop.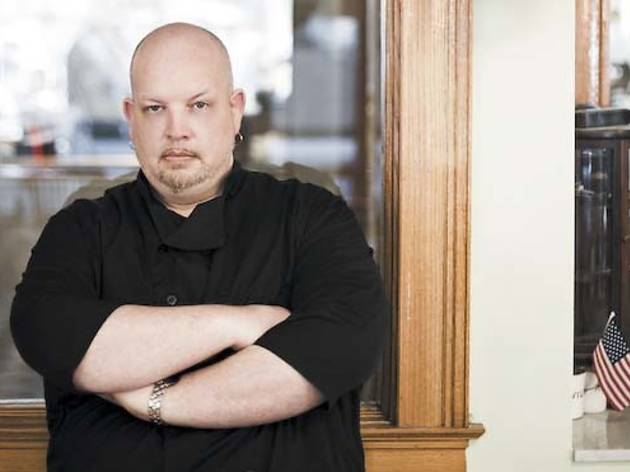 Street cred In an industry dominated by women, Christian Moore has made a name for himself with a specialty in men's hair and no-nonsense straight-razor shaves. After his cosmetology training in Indiana in the early '90s, getting licensed in three states and bouncing around to a few different salons in Chicago (including briefly running his own), Moore settled in a chair at the old-timey Frank's in the Monadnock Building. Don't be alarmed by his business name, Angry Barber. "It has to do with being tired of seeing my industry being diluted by the lowest common denominator, business-wise," Moore says. "Men go, 'I just go where my wife goes.' They're squeezed in between big-ticket [appointments for women], or they just go to a chop-shop franchise." Moore, on the other hand, has a knack with the clippers and offers facials and shaves in addition to cuts.
Why we love him Dave Shellberg went to the same barber in the Detroit area from age 8 to 22, so finding a replacement in Chicago was no small matter. After trying out a few shops, Shellberg stumbled upon Moore a few years back at State Street Barbers. He's been loyal to Moore ever since, following him to his various digs for his basic haircut needs with quick, 20-minute appointments. "You see him two or three times and [he] seems to know what you want before you even tell him," Shellberg says. "And I usually walk out laughing about something we discussed." $25 for a shave or cut at Frank's Barber Shop, 56 W Van Buren St (312-922-0904).