Ash & Arrow's in-home try-on service
Melissa Elias and Kate Piercy take their vintage shop on the road.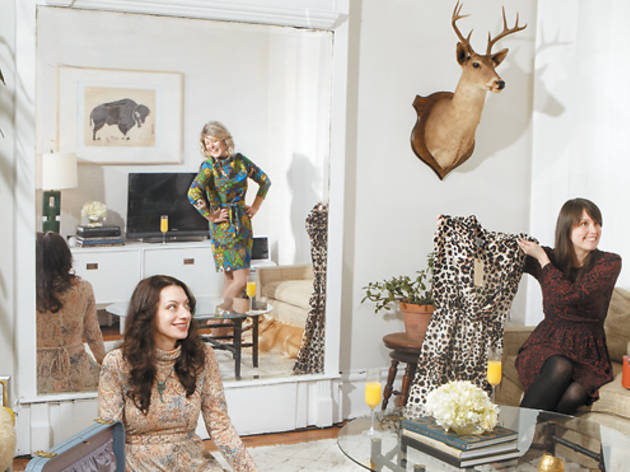 It's a conundrum: loving vintage but hating the gamble of shopping online. Two smart ladies have solved that problem with an in-home try-on service for vintage women's apparel called Ash & Arrow. Good friends and hobby hoarders Kate Piercy and Melissa Elias don't just have the stockpile to fill Chicagoans' wardrobes; between Piercy's experience as a shopgirl at Barneys and Cynthia Rowley and Elias's work as a photo and wardrobe stylist, the women know how to put together an eye-catching ensemble. To experience the full effect, I put in an order, e-mailing them my measurements, a combination of general preferences (mod dresses, blouses and everyday handbags) and specific picks from their Etsy storefront and my availability for a meetup (they're generally free on nights and weekends). In a few days, Piercy and Elias arrive at my house with two full robin's egg–colored suitcases—one with my requests and one packed with additional garments selected according to my taste from their secret stash. We play dress up for the next 45 minutes, gabbing in between outfit changes, and they offer their welcome opinions. Their garment suggestions are spot-on, though nothing grabs me enough to make a purchase. But the prices are just right—with dresses in the $30–$60 range and tops averaging $40 or less. Better yet, they don't even charge for the visit. And knowing the selection online changes weekly, I'm keeping the site bookmarked for good.