Heads up! We're working hard to be accurate – but these are unusual times, so please always check before heading out.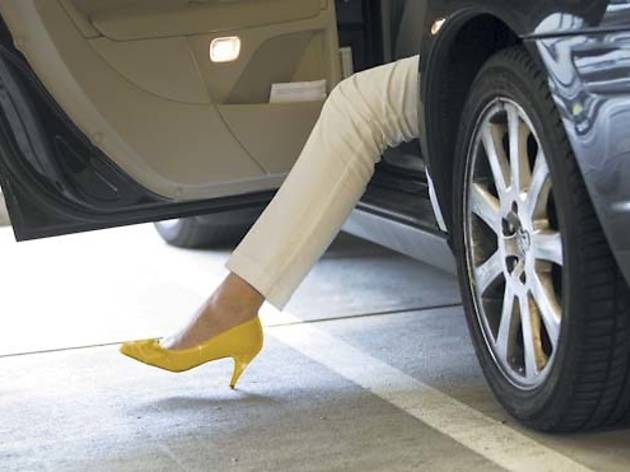 Billionaire for a day
A cash-strapped Logan Square resident lives the high life for 12 hours.
A peppermint-eucalyptus aroma opens my sinuses, and warm bamboo sticks, applied like rolling pins to my back and legs, relieve muscle tension. "How's the pressure?" the massage therapist asks over soft pan-flute music.
The Spa at Four Seasons isn't where I would normally start my day. In fact, this is the first time I've ever set foot in a Four Seasons, anywhere. But today's not normal: It's an experiment in luxury, a chance to put aside my usual money anxiety and see how the ultrarich live.
My tension gone, I summon a black car using the Uber app and request a ride to Ikram, the one percent of the one percent of Chicago fashion boutiques. As we roll up to the fire-engine red shop, my driver says, "Looks fancy." He's a nice guy. Today, everyone's nice—a perk of high-end service that, over the next 12 hours, makes me feel alternately special and disoriented. I'm not used to such attentiveness. After lunch and trying on a dreamy Rodarte dress that costs just under $9,000 ("I'll think about it," I tell the saleslady), I'm off to an appointment at Charles Ifergan, the socialite salon of choice on Oak Street.
In between Jamie giving me an old Hollywood hairstyle and Zenia applying my makeup, I'm offered water for approximately the 15th time today. "Tap? Sparkling? Bottled?" the question typically goes. (Are rich people unusually parched?) Back at Four Seasons, I meet up with a friend for afternoon tea, cake and a couple of glasses of Veuve Clicquot. This is fun, but I'm starting to feel like a Real Housewife—overly done-up and a tad tipsy.
After more shopping in the Gold Coast, including browsing Chanel bags that cost as much as my first car, I change into a black Proenza Schouler dress (while I imagine a billionaire would have plucked this from a closet stuffed with gowns, mine is from Rent the Runway, a great resource for non-billionaires) and black-car it to Navy Pier for the Chicago Flower and Garden Show preview benefit Evening in Bloom. It's a surreal scene. People are dressed to the nines and traipsing through Wizard of Oz–esque flower meadows, eating sliders and sipping bubbly. But soon I have to zip off to meet another friend at Everest for a lavish, seven-course Alsatian meal created by chef Jean Joho. From our seats on the 40th floor of the Chicago Stock Exchange, we have a gorgeous view of nighttime Chicago—lights sparkling like diamonds as far as the eye can see.
When dinner ends, I feel a little like Cinderella, reluctant to leave the ball. But as my Uber driver zooms back to my studio apartment in Logan Square, I'm also tired. Living a life of luxury, even for a day, satisfied desires in me I'm sometimes embarrassed or even unwilling to admit: for ease and attention and access to the finer things. But my anxiety simply manifested itself in other concerns: getting to appointments on time, using proper etiquette. Maybe rich people are used to this song and dance, but I'm dreaming of exchanging my dress for sweatpants. That's when I find a couple of crumpled dollars in my purse. "Can we reroute?" I ask the driver. I know of a nearby dive bar where a few friends are hanging out and $2 will get me a PBR.
Laura's $2,500 day Black car service: $140 (uber.com); Bamboo massage: $155 (Four Seasons Hotel Chicago, 120 E Delaware Pl, 312-280-8800); lunch: $40 (Ikram, 15 E Huron St, 312-587-1000); tea and cake for two: $60, Champagne for two: $55 (Allium at Four Seasons, 120 E Delaware Pl, 312-799-4900); blowout and makeup application: $110 (Charles Ifergan, 106 E Oak St, 312-642-4484); gala: $125; dress (retail): $1,150 ($150 to rent from renttherunway.com); dinner for two plus wine pairings: $500 (Everest, 440 S LaSalle St, 40th floor, 312-663-8920); tips: $165.