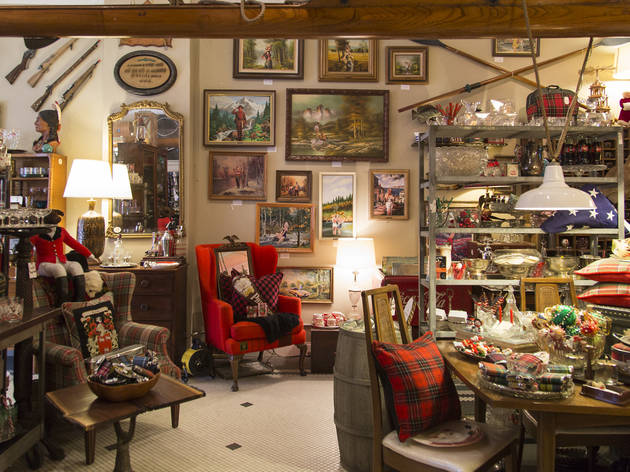 1/6
Photograph: Jaclyn Rivas
Brimfield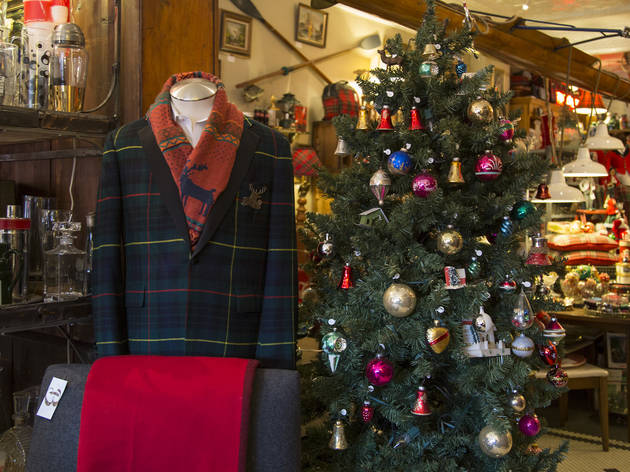 2/6
Photograph: Jaclyn Rivas
Brimfield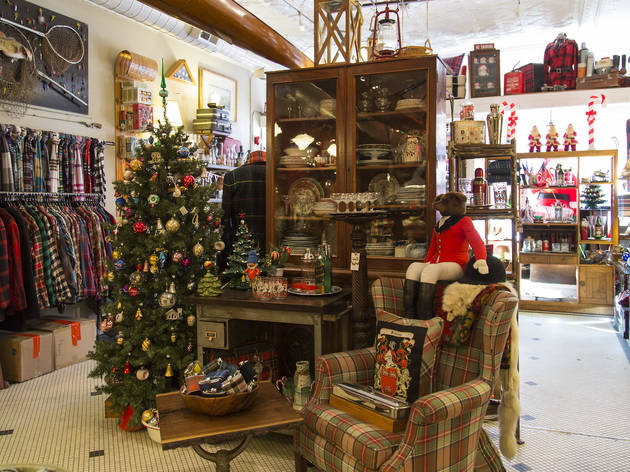 3/6
Photograph: Jaclyn Rivas
Brimfield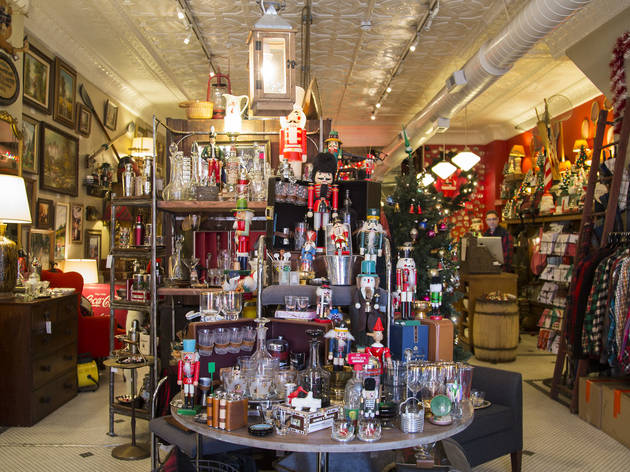 4/6
Photograph: Jaclyn Rivas
Brimfield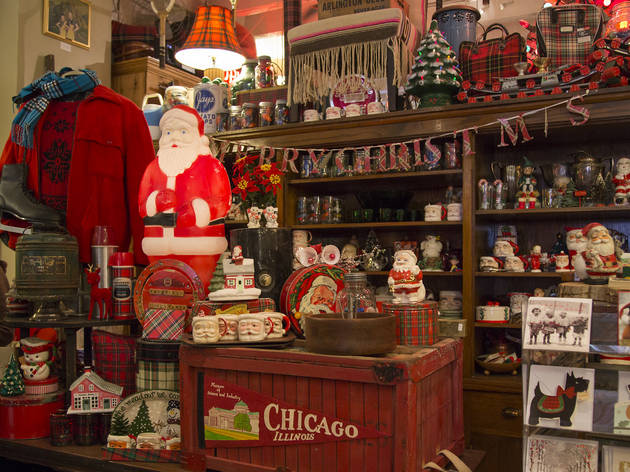 5/6
Photograph: Jaclyn Rivas
Brimfield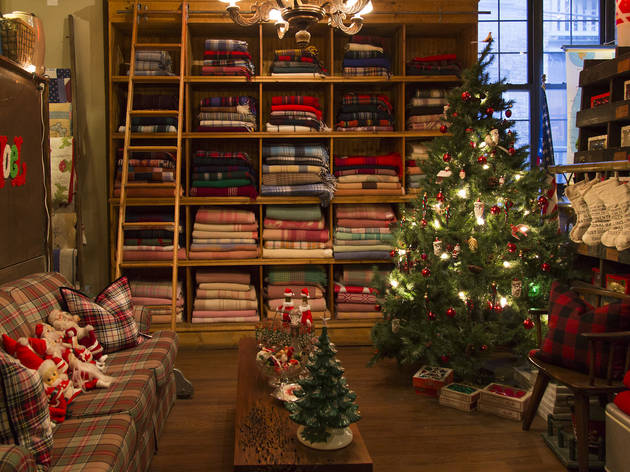 6/6
Photograph: Jaclyn Rivas
Brimfield
Time Out says
Vintage furniture shoppers might recognize Julie Fernstrom from her former Portage Park shop, English Cottage, or the various Chicagoland antique markets she traveled to every weekend. These days she's staying in one spot: Andersonville. Named after her favorite plaid, the store is "Ralph Lauren meets a Paris flea market," she says. The shop is stocked with plenty of antique, vintage, repurposed and found objects for every budget—and since the store is named after a checkered pattern, the space wouldn't be complete without plenty of plaid–blankets, tin boxes and more. The shop also offers reupholstering services, so you can get a custom slice of Brimfield that is truly unique.
Details
Address:
5219 N Clark St
Chicago
60640

Cross street:
between Foster and Farragut Aves
Transport:
El: Red to Berwyn. Bus: 22.
Contact:
Opening hours:
Mon-Thurs 11am-7pm; Fri 11am-8pm; Sat 10am-7pm; Sun 11am-6pm
Do you own this business?
Average User Rating
2.5 / 5
Rating Breakdown
5 star:

0

4 star:

3

3 star:

0

2 star:

0

1 star:

3
What a horrible experience with the owner of the place. She even tossed out a six month pregnant lady onto the street to wait because she arrived to early for her taste. But we were told earlier that it was perfectly fine to come and start set up as early as we needed. Her husband and her need to get their stories straight. Tried to tack on charges after the venue fees where paid months in advance. The owner was one of the most rude and hateful people I've met in years! So sorry we had our event there. Please take warning!!!!
What a horrible experience. If I could give negative stars I would.
First, don't walk away, RUN away from the owners of this property. They are deceiving and will scam you for every dollar they can.
My husband and I rented their upstairs event space for our wedding reception. Although the space itself is amazing--I'd rather host a party at McDonalds than go through what we went through. We paid 100% of the venue fees months before the reception, and a week or so before the actual party, they came to us with all of these "added" charges that had never been discussed. Of course, we couldn't fight to much because they'd just cancel the party. So we paid the extra fees and decided to suck it up.
The day of the party, the owners were HORRIBLE. Our caterers even said how awful they had treated them during setup--and they treated us the same way. Rude and unhelpful.
To make matters worse, a week after the party, we get a call from the owner saying we owe them $800 for "damage and extra rental charges." We asked for an itemization but they never sent it to us. Over the phone, we kept asking for proof of any damage, and they said there was a "scratch" on a table, a missing decanter, and a broken glass. Let's just say even if all that were true (which I assure its not given that the party was with close friends and family) all of that would NEVER add up to $800. Long story short, not only did we never receive the itemization, but they kept the $500 security deposit AND kept the leftover alcohol we had asked them to return for us--the liquor store who delivered the product said they went three times to pick up with a different excuse from the owners each time--the third time the owner said they would not release the product because they have an "issue" with us. Sadly for us, it was around $200 in leftover alcohol that they won't release.
Don't fall for the same trap we did. It's a great space and definitely reasonably priced. But once you factor in the headaches, added costs that they never tell you about, and the truly horrible customer service--you would be better off spending the extra money for a real venue.
Please do yourself a favor and stay away from this nightmare of a shop. It is adorable to look at but run by truly disturbed and immoral people . You can read multiple reviews below where individuals describe their horrible experiences in renting the filthy party space (despite a cleaning charge) above the shop. I can tell you that they are all true. We also rented that space and every vendor who worked.with us said the owners of Brimfield are the worst and most unprofessional they had dealt with in decades of doing business. Their deceit and miserable treatment of us, our vendors, and our guests was sadistic enough for us to quickly move beyond our rage and disappointment, as we now feel only pity when we drive through Andersonville and pass the shop, which is packed.with overpriced merchandise which can easily be found elsewhere for a fraction of the cost. I cannot stress to you strongly enough that the truly disgusting people who own this business do not deserve your your interest or time, least of all your money.
Update: After reading my negative review, Jeff called me and threatened to sue me for defamation if I did not take it down. I will not be taking it down. Do not do business with these people!
We rented their event space for our wedding. I wish we had not and I would advise anyone looking to rent this space to run, not walk away. The space is really cool, but dealing with the owners is not worth it. It seems inexpensive at first, but when we dealt with them, they did not disclose everything they charged until after we had put down our deposit. After dealing with Julie and Jeff I would believe every single bad yelp review without question. I would also highly recommend that you google the name "Jeff Fernstrom" before renting the space. We had a terrible time working with this business, felt we were treated extremely rudely by the owners, and felt that agreements were not honored or were constantly changed. The event space is above a furniture store also owned by this couple. I never saw a single customer in the store. It's February and they still have their Christmas decorations up. I would venture a guess that they really need the business from the event space to stay afloat. I was surprised at how poorly we were treated as customers paying for their event space. Every time I walked in the store I got the feeling of something being seriously off. Not worth it. Avoid.
I love the vibe of this store. I want to live in this store. It's a little pricey, but totally worth it.
I loved this shop! It's like browsing in an attic full of treasures, with everything from old pennants to blankets to glassware. I wanted to buy everything in there. And all of the items are displayed beautifully. It's really worth just stopping in to see.