Heads up! We're working hard to be accurate – but these are unusual times, so please always check before heading out.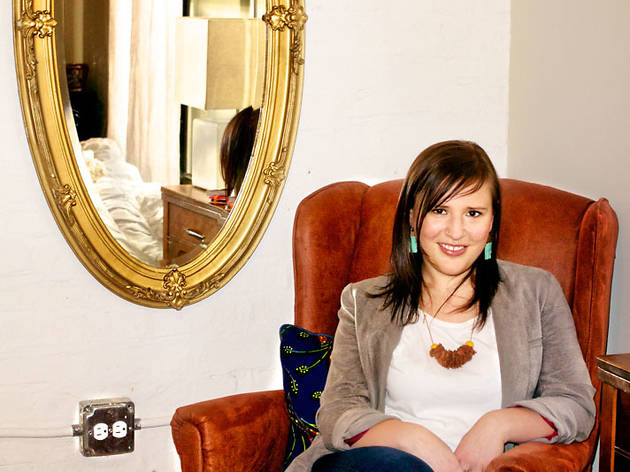 1/21
NICKPHOTO
Mackenzie Reupert in her two-bedroom South Loop loft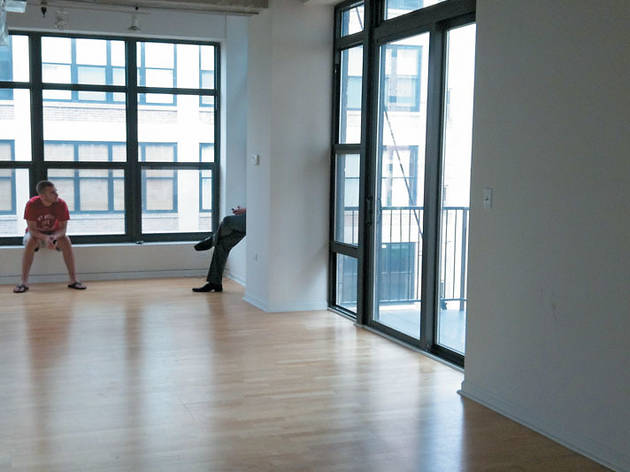 2/21
Reupert's living room before moving in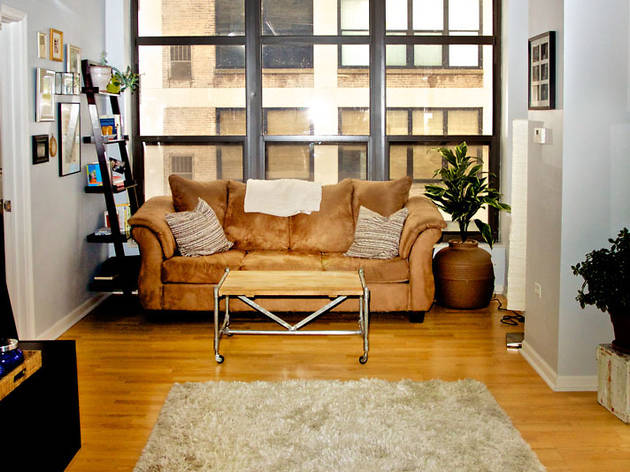 3/21
NICKPHOTO
Reupert's living room after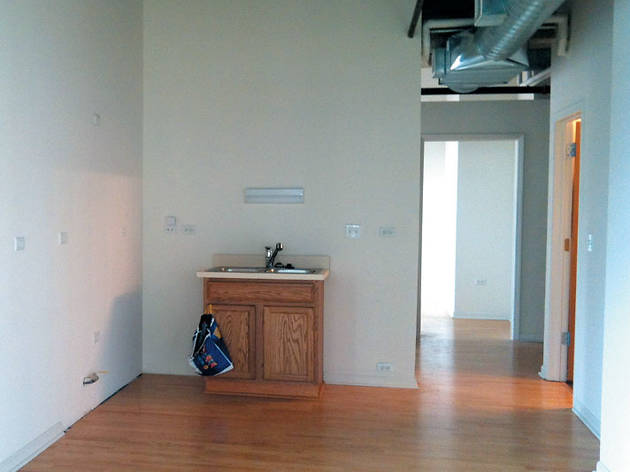 4/21
Reupert's kitchen before renovations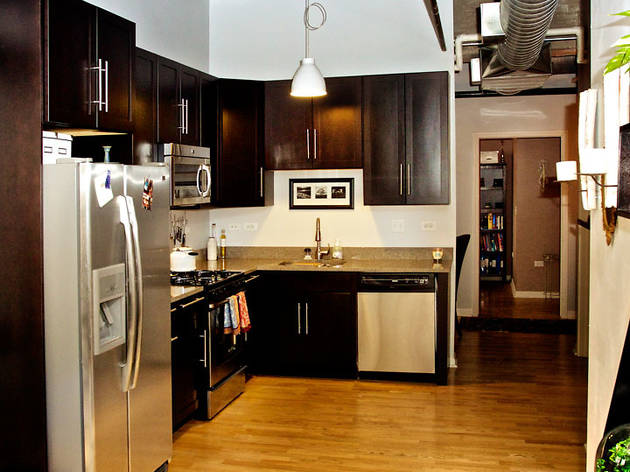 5/21
NICKPHOTO
Reupert's kitchen after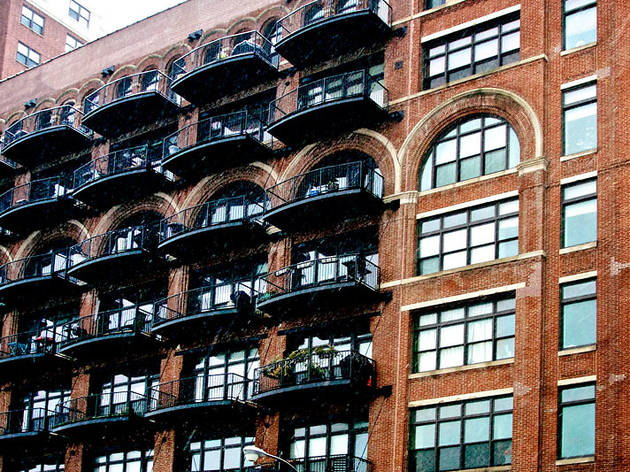 6/21
NICKPHOTO
Outside of Reupert's building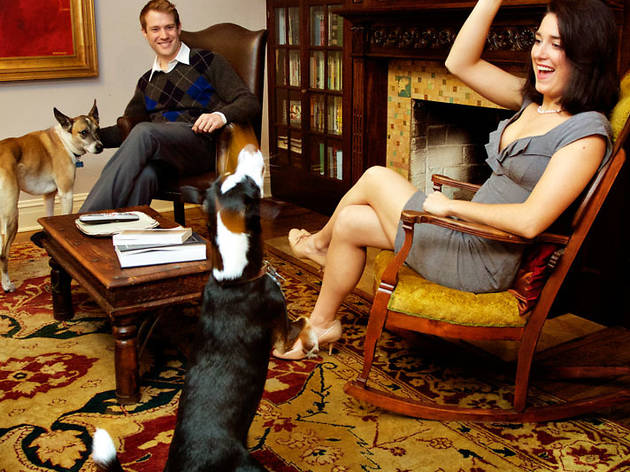 7/21
NICKPHOTO
Mary-Hunter McDonnell and Sean P. McDonnell in their Rogers Park home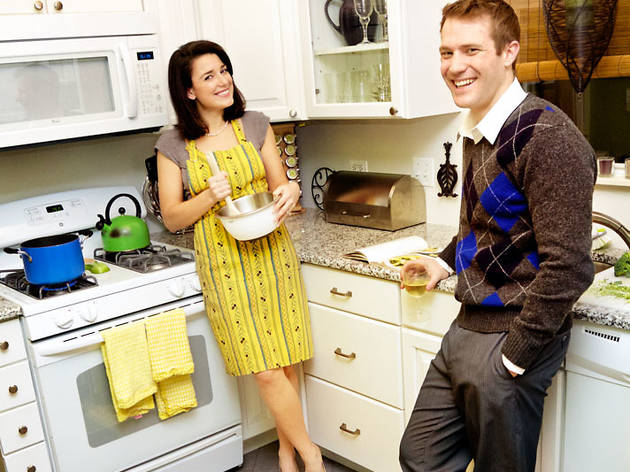 8/21
NICKPHOTO
The McDonnells' kitchen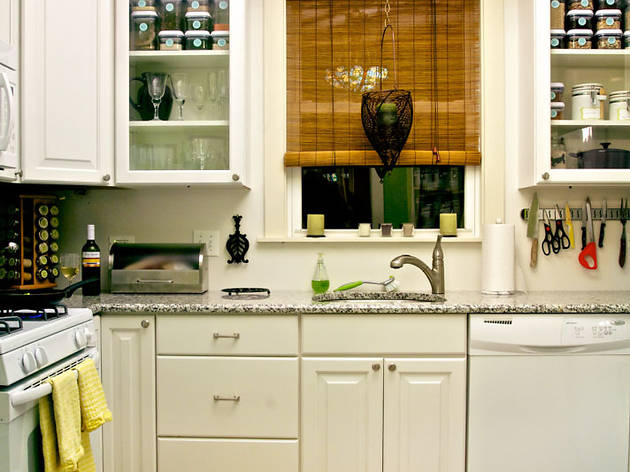 9/21
NICKPHOTO
The McDonnells' kitchen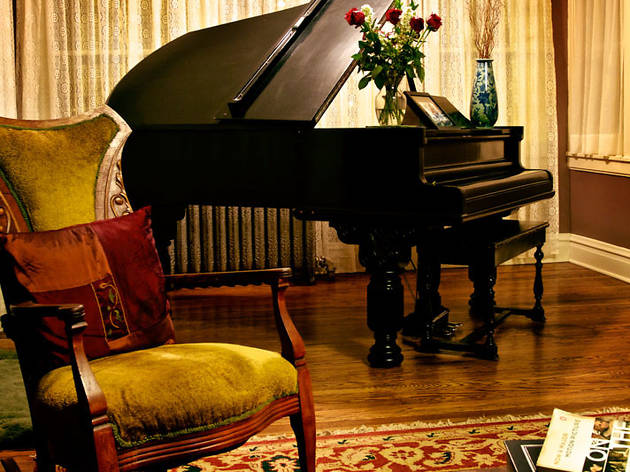 10/21
NICKPHOTO
The McDonnells' living room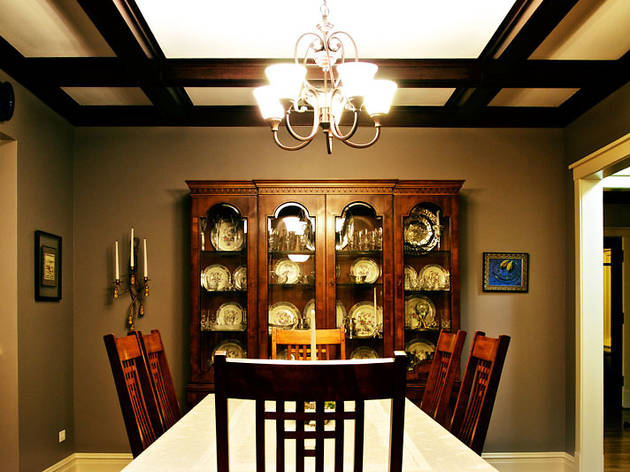 11/21
NICKPHOTO
The McDonnells' dining room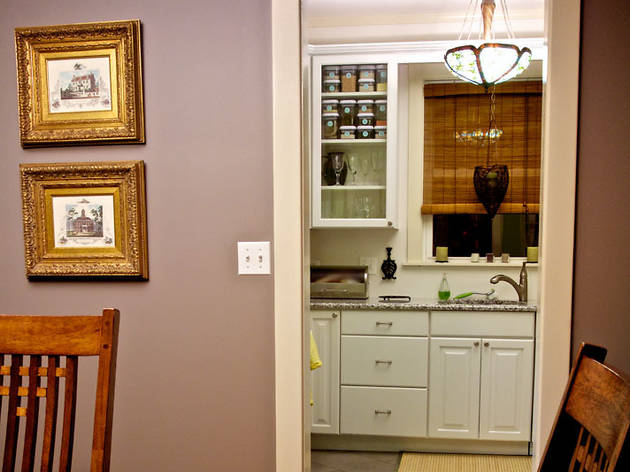 12/21
NICKPHOTO
View of the McDonnells' kitchen from the dining room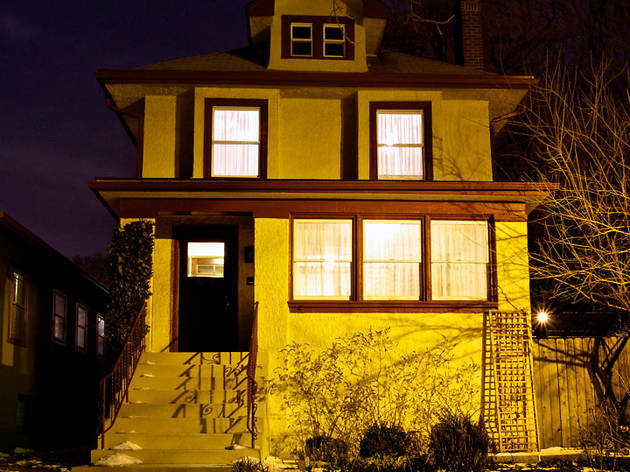 13/21
NICKPHOTO
Outside of the McDonnells' house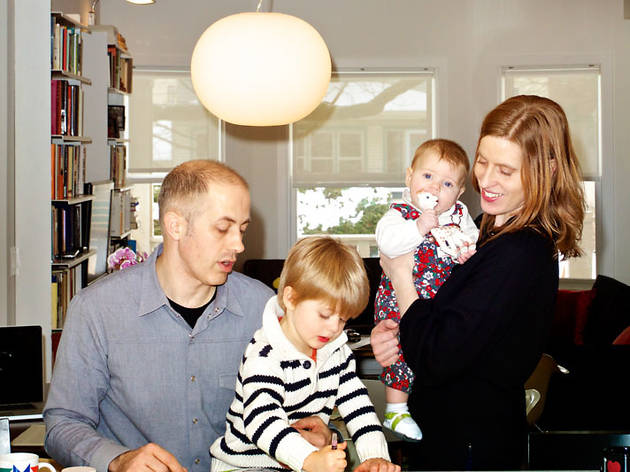 14/21
NICKPHOTO
Daniel Roush, Laura Scholl, Gabriel (2 years), and Greta (6 months) in their Oak Park home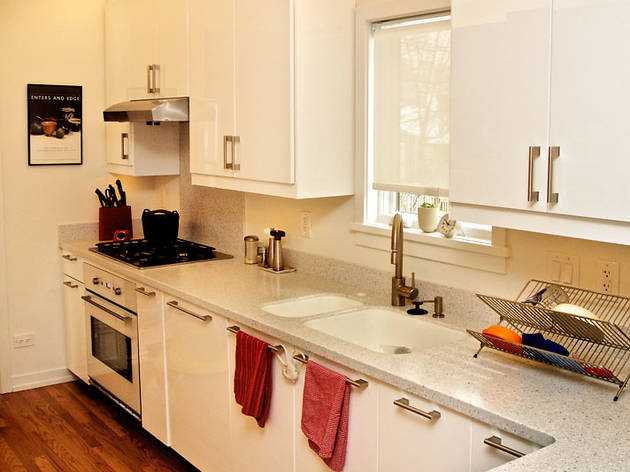 15/21
NICKPHOTO
The Roushs' kitchen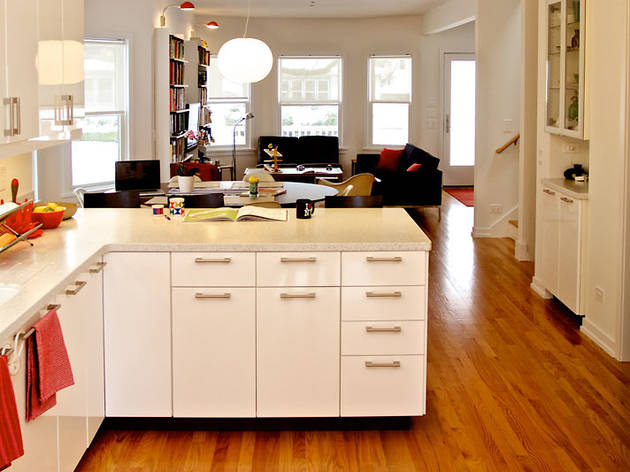 16/21
NICKPHOTO
The Roushs' kitchen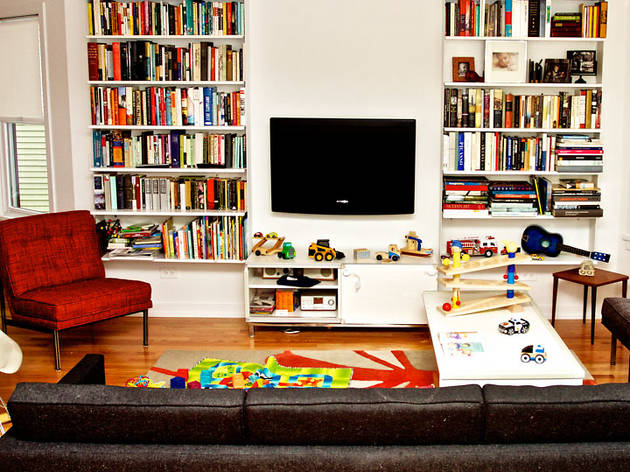 17/21
NICKPHOTO
The Roushs' living room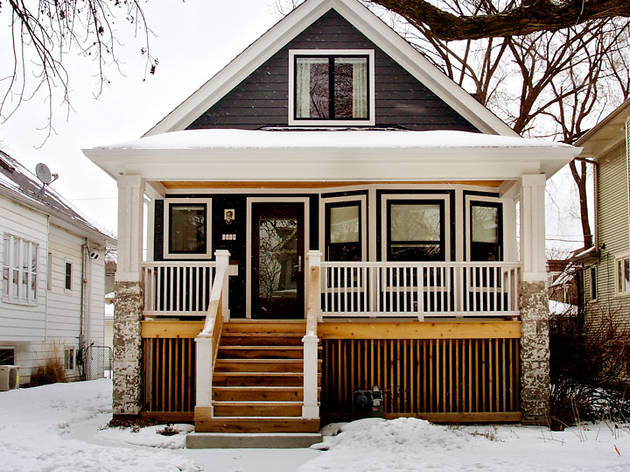 18/21
NICKPHOTO
Outside of the Roushs' home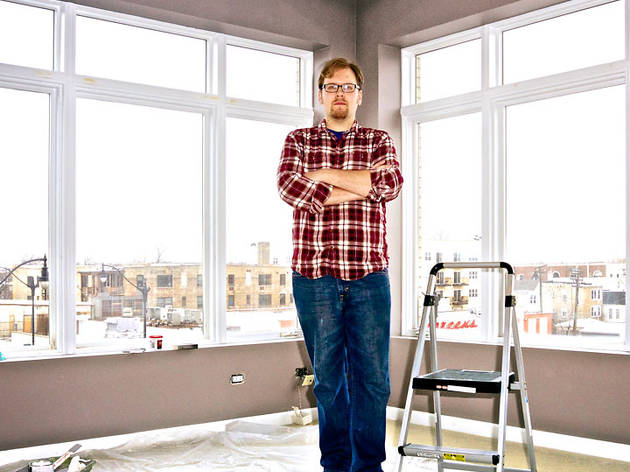 19/21
NICKPHOTO
Derezinski in his condo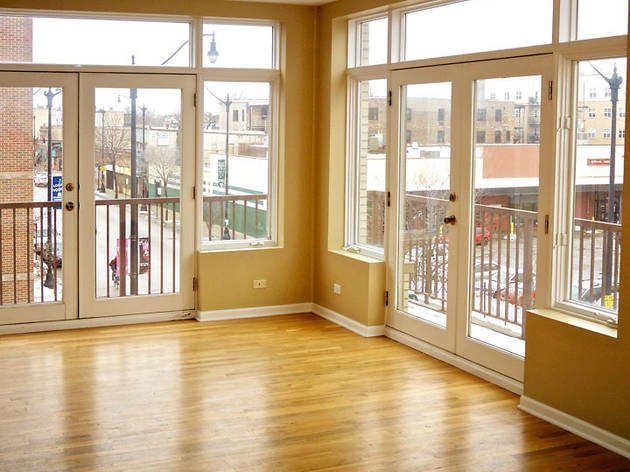 20/21
NICKPHOTO
Paul Derezinski's two-bedroom, two-and-a-half-bath Humboldt Park condo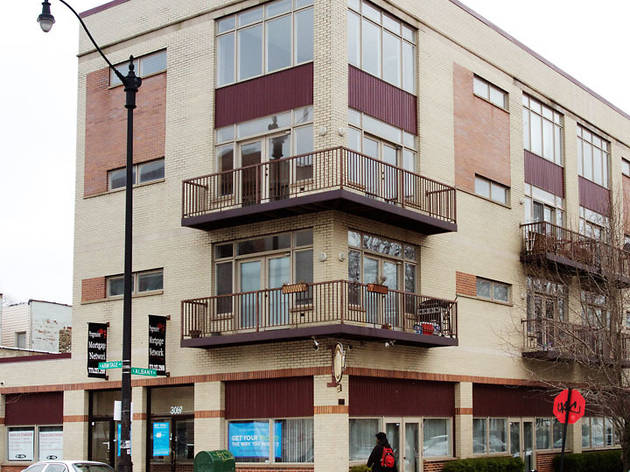 21/21
NICKPHOTO
Outside of Derezinski's building
Buying a foreclosed home
Four Chicagoans share the good, the bad and the smelly of dealing with a foreclosure.
Mackenzie Reupert, 29
Wanted Two bedrooms with lots of light
Purchased Two-bedroom loft in the South Loop, August 2012
The search When her South Loop landlord raised the rent "astronomically," Reupert, a physician assistant, knew it was time to part ways with her roommate and buy her own place. "My first attempt was a failure. I started looking in early 2012 and fell in love with a loft in a converted turn-of-the-century warehouse in the South Loop. It was a short sale—that involves the bank approving the sale of the place for less than what is owed on the mortgage. It fell through because the seller didn't qualify with his bank. I got my $1,500 of earnest money back—that's a good-faith deposit held in escrow—but I was bummed out. This place had been exactly what I wanted. A week later my Realtor called, saying that a unit with the same floor plan in the same building—just two floors lower—was in foreclosure. But he warned me that it wasn't in the same condition. That turned out to be a huge understatement."
The fix-it list "There was no toilet in the master bath. No kitchen cabinets. I'm not sure there had ever been kitchen appliances because there were no hookups for them. The kitchen sink was mounted on a flimsy particleboard vanity. Oh, and there were no closets in the whole loft. I hired a contractor—he had done a friend's gut rehab—who installed a kitchen, upgraded the bathroom and built closets in just over three weeks. The nice part about that was getting to put my personal touch on the place. The downside was I had to make very fast decisions. It was less than a month from my closing to my moving in. Fortunately, I had a month left on my lease, so I lived there while major construction was going on. After I moved in, I did the painting and installed light fixtures. I ended up not compromising on what I really wanted—light, open space, location—but my place is very close to the El, which worried me. It hasn't bothered me yet, but it will affect resale value in the future."
The surprises Reupert's unit came with a basement storage unit. "When I went to unlock it, I felt like I was on Storage Wars. I had no idea what I'd find. There were two boxes of electronic cigarettes and tons of men's used shoes. And in one of the loft's bathrooms, there was a hidden lockbox with 50 sets of keys. I have no idea what that was about. It's an unsolved mystery. I gave the keys to the building manager and tossed the rest of the stuff."
I wish I had known… "Everyone tells you how much work [renovating a foreclosure] is, but there is no way you understand that until you are living it. The responsibility is weighty."
Final cost $210,000 for the loft, plus about $20,000 for renovations
Realtor Matt Laricy, Americorp, 708-250-2696, mlaricy@americorpre.com
Mary-Hunter McDonnell, 29
Wanted Character-filled home, maybe on the North Shore
Purchased Early 20th-century house in Rogers Park, February 2011
The search McDonnell, an assistant professor, had a budget of $400,000 or less. She and her husband wanted a real estate agent who would be brutally honest about the condition of the properties available for that price. "Through the Internet, I finally found a Realtor who has done renovations herself. In the end, that was tremendously important. Ours helped us look past cosmetic details, pointed out potential issues and advised us on what it would cost to change things. We ended up with a single-family house in Rogers Park that had been abandoned by its owner. It had all the original details we wanted: high nine-foot ceilings, pristine original stained-glass windows, beautiful oak box beams hidden under 100 years of paint. The house had just lost its way."
The fix-it list "Because the house had been vacant, raccoons were living in the attic, leaving their droppings. There had been people staying inside, too. They left an upstairs bathtub running, even though the drain wasn't working, so it overflowed. The water damage made the kitchen ceiling collapse. We hired a contractor to do most of the interior work. We hired our own electrician and plumber, working from referrals and getting at least three competitive bids. The renovation took six months; we finished out our two-year lease in Evanston while it was going on. By the end, walls had been torn down, insulation added, the chimney rebuilt, and the plumbing and wiring upgraded. The kitchen was completely redone and the bathrooms were spruced up."
The mayhem McDonnell and her husband learned their lesson the hard way when they waited two days to put in a bid on a foreclosed home in Winnetka and lost out. "The place we ended up buying was listed at 8am and we were viewing it at 10am. We put our bid in before the end of the day."
The surprises "In an old house, you always find things in the walls. There were newspapers from the 1920s that had been used as insulation. And there was a child's shoe inside one wall. Our electrician, who had worked in many houses in Rogers Park, told us it was a common custom among the immigrants who settled there. It's supposed to bring good luck. We put the shoe back in the wall."
I wish I had known… "If you want a chance at a foreclosed property, pay in cash so that you can move quickly. It's hard to get a mortgage for an 'as is' sale because that means that major things have to be redone and the bank doesn't want to rely on the buyer to get things done properly."
Total cost $176,000 for the house. McDonnell declined to disclose what she paid to renovate.
Realtor Yvonne Carns, Coldwell Banker, 312-685-8668, yvonnecarns@gmail.com
Dan Roush, 39
Wanted Says Roush, an architect: "A place where I could put my skills to use. I wanted to restore and do new design."
Purchased Worker's cottage—a small, narrow one-and-a-half story house—in Oak Park, May 2012
The search "I wanted a place that needed help, so I knew it would be a fixer-upper. I didn't want to buy a house that had been renovated to someone else's tastes. My wife, our two-year-old son and I were living in Logan Square, so at first we weren't sure we wanted to move out to Oak Park. But we realized it's a place we can grow into: a reasonable commute downtown, a friendly neighborhood and a nice quality of life. After more than six months of looking at Oak Park properties on redfin.com, we went to an open house and met a great Realtor. After a month, he sent me the listing of this house on the day it went on the market. He knew some of the people who lived on the block and he thought it was a good fit for us. It was a wood-frame detached cottage built in 1913. There had been decades upon decades of neglect. It was perfect."
The fix-it list Though the house was "technically habitable," the interior was stuck in the 1970s, says Roush, who also wanted to restore the exterior to recapture the house's original style. "That meant removing early-'80s vinyl that covered asbestos shingles that had been glued to the original clapboard. All of that was replaced with cement board that looks like wood siding. I provided the architectural design and acquired the permit, but I hired a contractor to do most the work. Inside, I had all the first-floor walls blown out for a very contemporary, minimalist look. It needed new electric, new plumbing, new heating, new windows, new interior finishes and a new roof."
The mayhem "Construction took four months. One of the trees that needed trimming fell into my neighbor's house, pulling down the electric lines. When we bought the place, the smell of cats and dogs—lots of cats and dogs—was overwhelming. Because we ripped out all the inside finishes, we were able to get rid of it. When the renovation work was done, I got the house reappraised, paid off the construction loan and refinanced the mortgage we had taken to buy the place. During all this, we had a baby."
I wish I had known… "How torturous the permit process would be. It's all timing. Permit applications spike in spring and summer, and there is a long waiting list for reviews."
Total cost $169,000 for the house, plus more than $170,000 on the renovation
Realtor Tom Carraher, 708-822-0540, tomsellsoakparkrealestate@gmail.com
Paul Derezinski, 30
Wanted Two-bedroom, two-bathroom condo in Wicker Park or Logan Square
Purchased Two-bedroom, two-and-a-half-bathroom condo in Humboldt Park, January 2013
The search Derezinski, manager of a hardware store, didn't start out looking for a foreclosed property. "But I ended up seeing a lot of them—places where there was a lot of work needed. I was willing to take on some work, but nothing overwhelming. I knew the neighborhood I wanted, and I knew I didn't want to buy a condo that didn't have a homeowners' association. That would mean there could be major problems with the general building that would be outside the scope of my abilities—like tuckpointing the whole exterior or reroofing—and that there had been no money saved up by the other owners to pay for it." With the help of a Realtor referred by a friend, he found the right place, a condo in a six-unit building, within five weeks.
The fix-it list "My condo had no appliances. They had been taken by previous residents. And many of the light fixtures are gone, too. But the bank put in a new stove and a new dishwasher for me, which was a nice surprise. I bought a refrigerator and I'm doing other things: painting, repairing ceiling cracks, resealing windows, adding insulation around the balcony doors. The bank also paid a year's worth of homeowners' association back fees for me, which were $240 a month. I'm still in my rental place, but I'll be moving into the condo within a month."
I wish I had known… "I feel lucky because this has been pretty seamless for me. I've heard horror stories, but I didn't experience that."
Total cost (so far) $165,000 for the condo, plus $1,900 for a new refrigerator. Derezinski's renovation is still in progress.
Realtor John P. Astorina, Keller Williams Realty, 312-731-4368, jastorina@kw.com