Chicago clothing line: Orange Lingerie
Wall Streeter turned lingerie designer, Norma Loehr makes bras to fit for any body.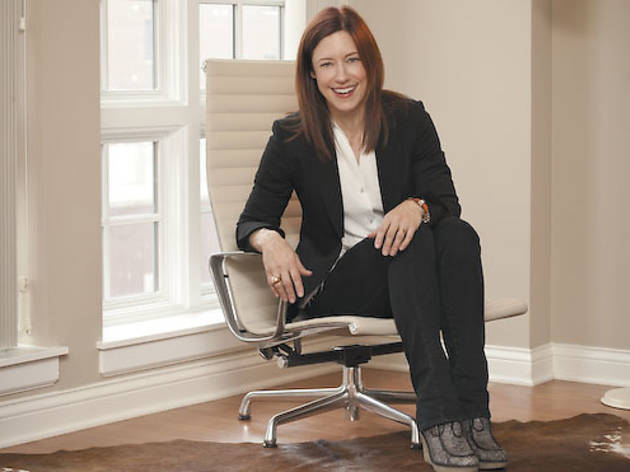 What it is Custom bras by Norma Loehr.
Who she is While most of us are content finding bras off the rack (no pun intended), Loehr had a hard time getting the right fit for the new body she developed as a hard-core CrossFitter back in 2004. Realizing there was a gap in the market for custom lingerie, she quit her demanding job on Wall Street managing an international team of 12 and decided to learn the art of made-to-fit bras. Because she'd been sewing since the age of eight (she started off making undies for herself) and knew how to make patterns, Loehr was mainly looking to learn the intricacies of lingerie and how to work on the body. She enrolled in a few-months-long bra-designing program in Canada, practiced on her friends and women at the gym, and in 2011 launched her business out of her home in Chicago—where she had recently relocated.
What she makes Every customer starts with the "everyday bra," made from not-too-stretchy, durable fabric. From there, women have the option to branch out, tweaking any element from coverage to fabric to strap to trim. Loehr recommends bringing in examples of bras that customers favor as a baseline. While the options are endless, the signature Orange style is notably simple, clean and modern, with fabrics such as vintage French lace or a sporty bright yellow bra with black mesh trim. Rather than creating the generic mold of a ready-made, her bras all "help honor a woman's actual shape," she says. Up next: matching panties.
Where to find them Schedule a fitting at orange-lingerie.com. Prices start at $325.