Chicago designers | Materious
Bruce and Stephanie Tharp design the must-have products you never knew you needed.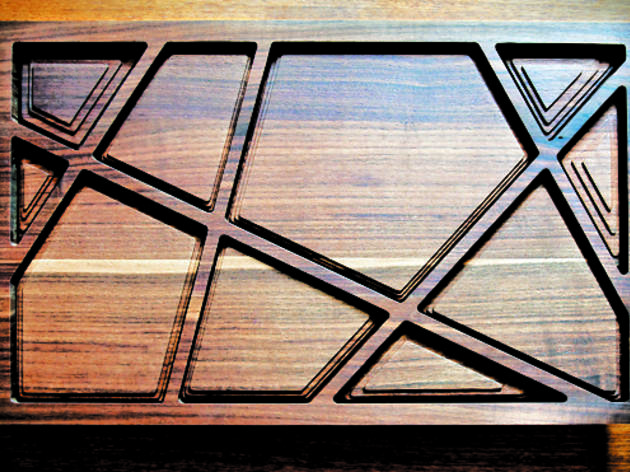 1/3
Photograph: Nick Murway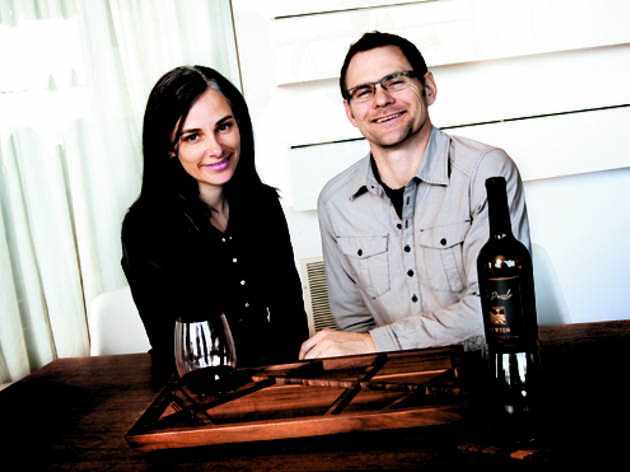 2/3
Photograph: Nick Murway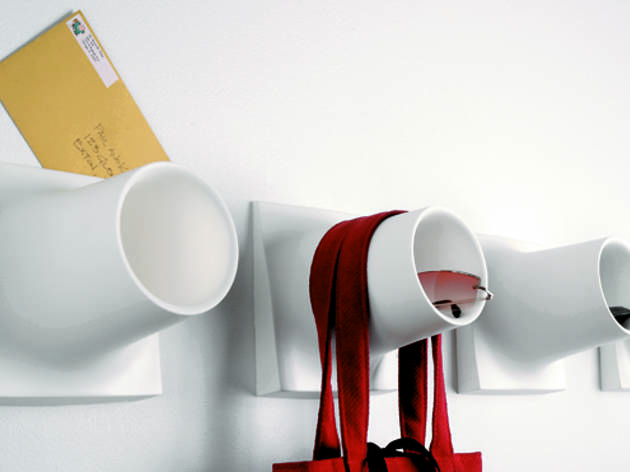 3/3
Photograph: Courtesy of Materious
Cubby coat hook by Materious
What it is Husband-and-wife design team Bruce and Stephanie Tharp create well-designed, function-driven products including coatracks, umbrellas and a new serving tray, "the Puzzle."
Who they are Bruce and Stephanie both studied engineering and are professors at the University of Illinois at Chicago's Industrial Design program. They met at a conference in Milwaukee in 2003, and a couple of years later they joined forces personally and professionally. The first product they designed together was a parent/child coatrack in 2005. The company's most well-known design is the Cubby, a coat hook which won a best-of-the-year award from Interior Design magazine in 2006. They've also been nominated for a 2012 National Design Award by the Cooper-Hewitt Museum.
What they make Even though the cubby coat hook earned high marks, it never made it past the prototype phase. The couple get e-mails from people interested in buying the product, and Materious even tried to license the design to a couple of companies, but the deals fell through. "We decided if we're going to do this thing, we're going to have to do it ourselves," Bruce says. To that end, the duo launched a Kickstarter campaign to get the product mass-produced and available for sale. (You can find more information at kickstarter.com.) The Tharps' latest design is a limited-edition serving tray, the Puzzle ($499). It was inspired by the couple's trip to Newton Vineyard in Napa Valley and displays aspects of the vineyard's mountainside topography and sustainable ethos. Made out of Forest Stewardship Council certified walnut wood, the tray features separated sections and hidden compartments that can accommodate all the utensils needed for a wine-and-cheese party. In addition to designing cool products, the Tharps are writing a book about design. "It's mostly for designers, but the topics, suchas environmentalism and technology, also have a broader appeal," Bruce says.
Where to find them The Puzzle tray is available at Morlen Sinoway (1052 W Fulton Mkt). Get more info about other Materious items at materious.com.
---
Get TOC for iPad: Interact with TOC in a whole new way. Download our new app today for exclusive slideshows, videos, audio clips and more!