Chicago street style | Bryan Taylor
Bryan Taylor knows how to stay warm in Chicago weather.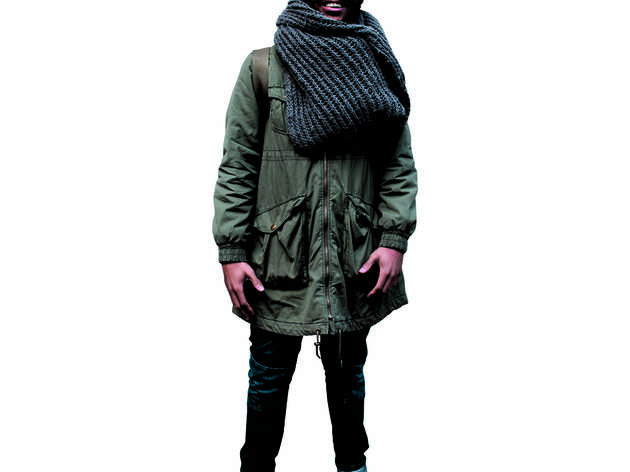 1/4
Photograph: Max Herman
Bryan Taylor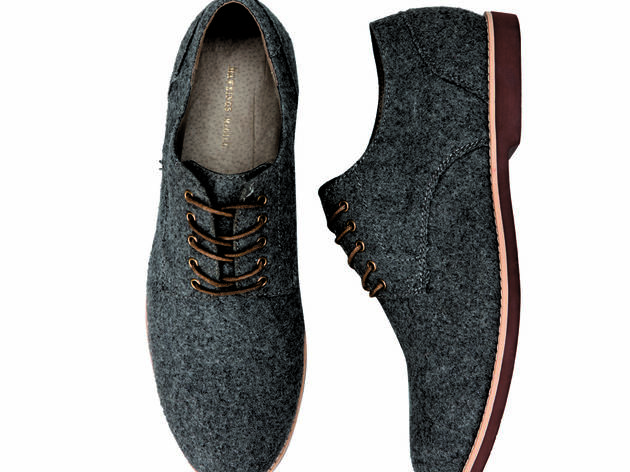 2/4
Photograph: Courtesy of Urban Outfitters
Hawkings McGill felt buck shoe
3/4
Photograph: Courtesy of Eddie Bauer
Eddie Bauer Heritage Mountain Parka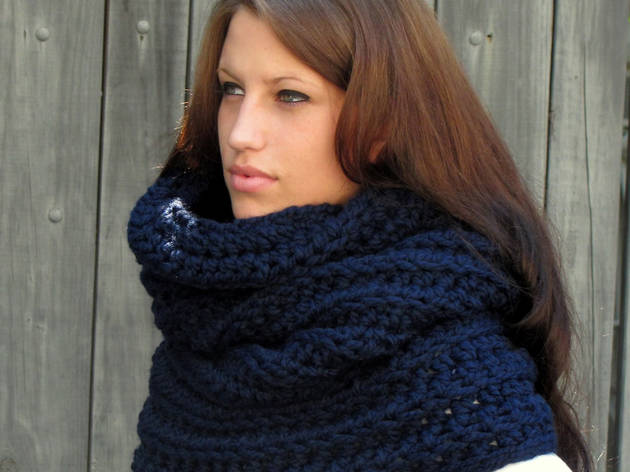 4/4
Photograph: Courtesy of Swak Designs
Blue hooded cowl scarf
Hawking Mcgill felt buck shoe
$78 at Urban Outfitters (locations around the city)
Hooded cowl scarf
$59 at swakdesigns.etsy.com
Heritage mountain jacket
$129 at Eddie Bauer (600 N Michigan ave, 312-951-8484)
I like your scarf. Is that the warmest thing you own?
I'd have to say the warmest is my North Face winter boots. They are red and gray with the logo in white on the front. And so cute—they look like moon boots but North Face–style.
Where do you like to shop in Chicago?
I love thrift stores, Urban Outfitters and Topshop/Topman, where I work.
Favorite item in your closet right now?
My new honey brown leather vest I just got from a thrift store downtown. It fits as if it was made just for me and I got it for only $3. It's amazing!