Chicagoland flea markets
Ready for a shopping road trip? These out of town flea markets are worth the trek.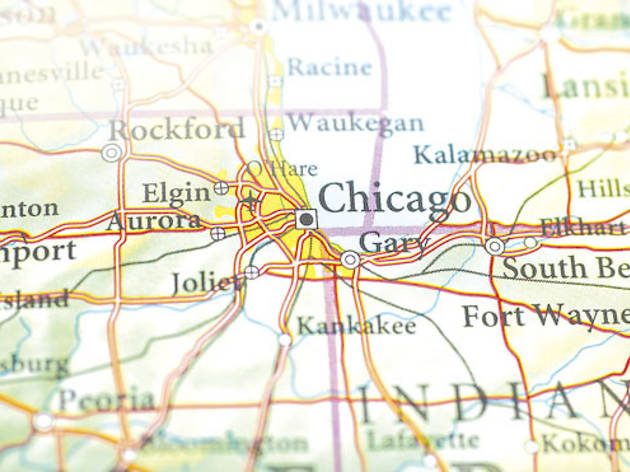 Kane County Flea Market
(525 S Randall Rd, St. Charles)
July 2, 3; August 6, 7; September 3, 4; Saturdays noon–5pm, Sundays 7am–4pm
Admission $5 each day (kids under 12 free); free parking
You'll find antique furnishings, charmingly rusty patio furniture, and vintage jewelry and clothing at this enormous flea market. And don't forget to haggle: On a past visit, we scored an antique wall mirror priced at $25 for $20. If all that shopping leaves you hungry, refuel with crunchy sweet corn dripping with butter and salt.
The Sandwich Antiques Market
(1401 Suydam Rd, Sandwich)
June 19, July 24, August 21, September 25, 8am–4pm
Admission $5; free parking
One day each month through October, the Sandwich Antiques Market has two shows on one fairgrounds—one is a catchall for dealers and family garage sales; the other is for vintage goods with "artistic or monetary value." If you're looking for furniture, the latter is the market for you. We've seen everything from a vintage vanity table with bench ($200) to a handcrafted dining-room table and four chairs ($4,000).
Tri-state Swap-O-Rama Flea Market
(127th and Kostner Sts, Alsip; 708-344-7300)
Year-round; Wednesdays 7am–2pm; Saturdays, Sundays 7am–4pm
Admission $2
This enormous flea market has everything from kids' bikes to gray-market DVDs—all absurdly cheap. You'll find loads of new stuff, but some old—er, vintage—goods, too. Need proof of the deals? Five dollars will get you a 1920s kitchen scale, while big-ticket items include a working Weber One-Touch grill ($40). Just be prepared to do a little digging.
Wolff's Flea Market
(Allstate Arena parking lot, 6920 Mannheim Rd, Rosemont; 847-524-9590)
Every Sunday through October 30, 6am–3pm (hours occasionally vary, see website)
Admission $2
Junk and gems are waiting to be harvested at Allstate Arena under the roar of O'Hare air traffic. If you can look past the tables brimming with socks, hacksaws, potato chips and other oddities, you'll find a treasure trove of vintage items, including jewelry, furniture and kitchenware, at about half the price of similar stuff at city stores. One of our favorite scores here is an 1895 ladies' compact inscribed with the name Beatrice that we bargained down to $10. This is where many vintage-shop owners buy their inventory.