Creating a flame-less fireplace
I live in a six-flat in Hyde Park with a nonworking fireplace that's the focal point of my living room. I've seen Chicagoans leave theirs empty-or use them as storage- but I wanted a more design-minded solution.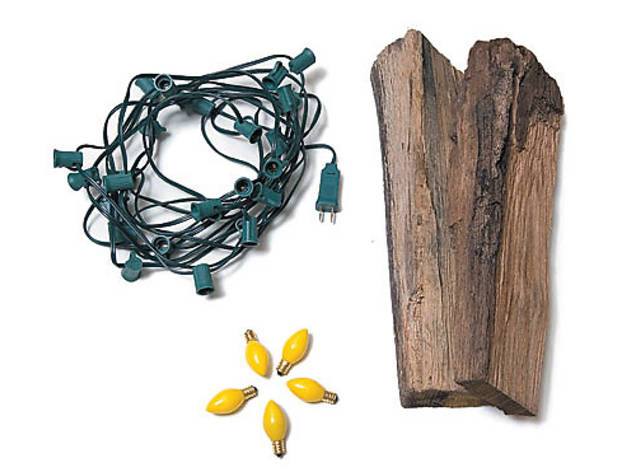 1/3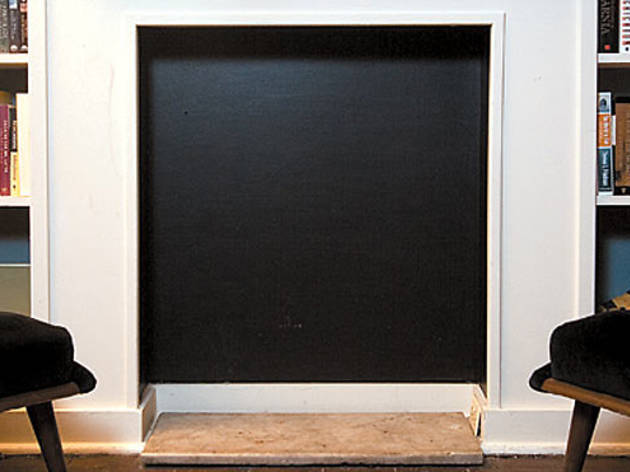 2/3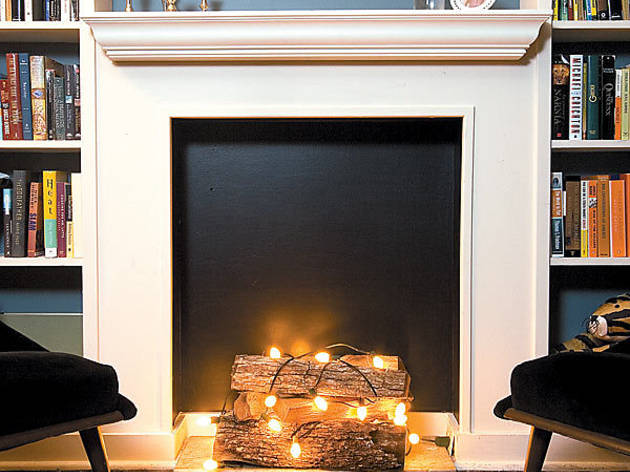 3/3
Photograph: Donna Rickles
Inspiration came on a trip to Philadelphia: While shopping at Anthropologie, the clothing chain store known for its shabby chic aesthetic, I caught sight of a nonworking fireplace—something I've never seen in one of the Chicago store locations. Inside, they had placed a string of opaque, yellow Christmas lights through the natural nooks and crannies of real logs, creating a firelike, warm glow—sans matches and flames. To recreate the look, I bought firewood at Ace Hardware ($6 for about 10 logs; locations around the city, acehardware.com) and ordered Yellow Triple Coated Ceramic bulbs from christmas-lights-direct.com ($5 for 25 bulbs and $9 for a stringer). The less string you see, the more realistic the glowing-fire effect, so I tucked extra renegade wire behind the logs. I only plug in the lights when I'm hanging out in the living room or entertaining friends, and it always elicits the same response as a real-life flickering fire—a cozy and happy little gathering spot that guests ooh and ahh over.