Cursive Design
We check back in with designer Sarah Fox of Cursive Design.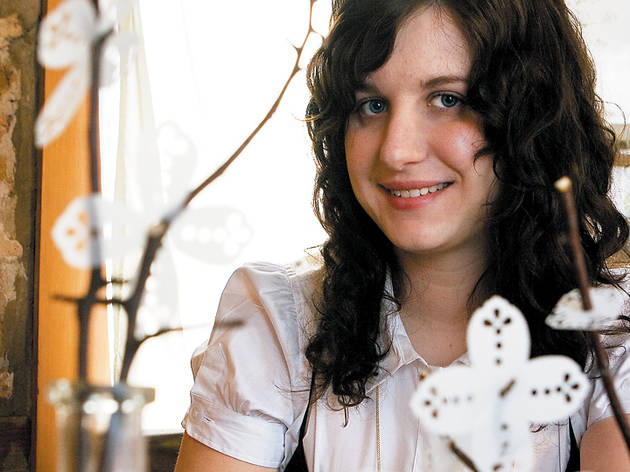 1/6
Photograph: Donna Rickles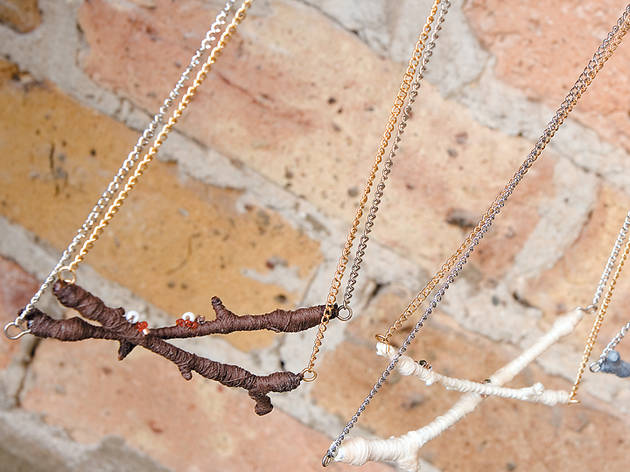 2/6
Photograph: Donna Rickles
3/6
Photograph: Donna Rickles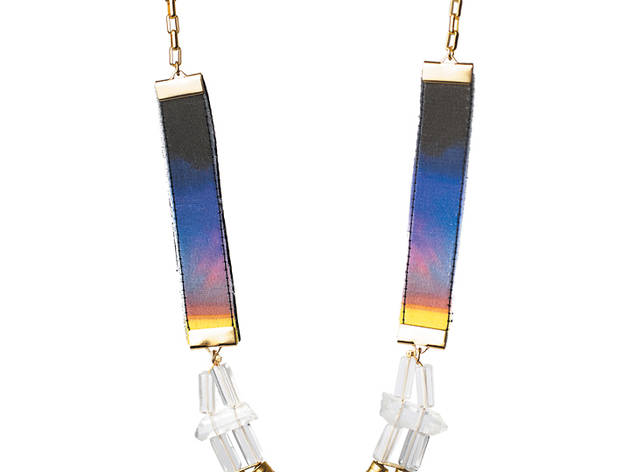 4/6
Photograph: Ben Syverson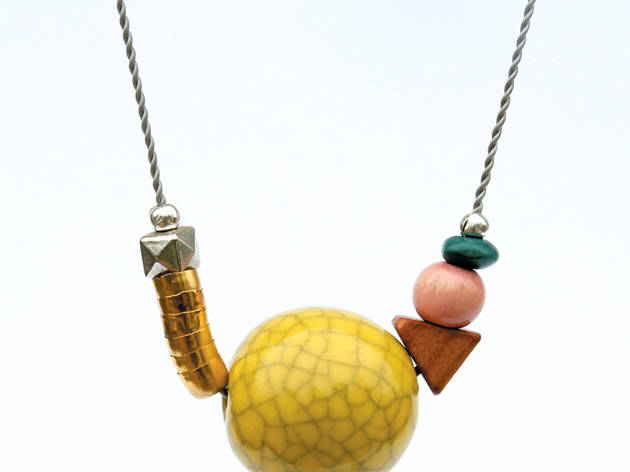 5/6
Photograph: Ben Syverson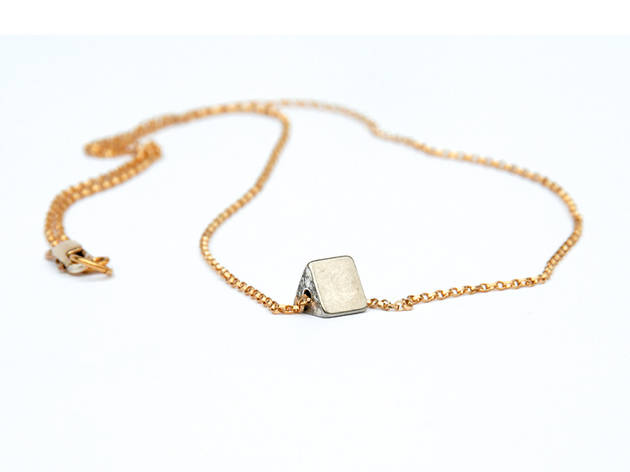 6/6
Photograph: Courtesy of Cursive Designs
Cursive Designs Equinox necklace
When we last spoke Four years ago, Sarah Fox was focusing on the homewares aspect of her line, Cursive Design, with pieces such as hand-painted gold-leaf glass votives and flower-shaped vellum cutouts on branches.
What she's up to now After deciding it was too distracting to focus on jewelry and homewares at the same time, the School of the Art Institute of Chicago sculpture alum homed in on wearables. For the past two and a half years, she's been devoting full-time attention to creating seasonal collections of jewelry, with about ten pieces per release. As for the look, it has grown up with Fox, evolving from simple dip-dyed lace designs into bolder statement pieces using crystals and metals and digital prints on silk and leather. "My interest in color is still the main thing and exploring the use of materials," Fox says. "Those are still the through lines" that take shape in pieces like this summer's Magic Hour ($164) and Sunset ($264) necklaces that incorporate an image of the sunset snapped at Fox's parents' home in North Dakota. Next up, find the just-released midsummer/pre-fall mini collection featuring ceramic beads with pops of color and a pyramid-shaped necklace and a quieter collection inspired by the moon in the fall. "It feels like I'm getting to know myself," Fox says. "I started when I was 27. I'm 32 now. It's exciting to think where this might be when I am 50."
Where to find her No longer pounding the pavement at markets and street fairs, Fox sells select pieces at Anthropologie (locations citywide, anthropologie.com), tightly curated online shops such as Need Supply (needsupply.com) and Pour Porter (pourporter.com) as well as her own site, cursivedesign.com. Enter the code timeoutchi25 when purchasing a piece on the website and receive 25 percent off now through Aug 1.
Tweet us at @tocshopping and you'll be entered to win her Equinox necklace ($52 value).