Decorate with festival posters
Last summer's festival posters will keep your pad feeling festive long after the party's over.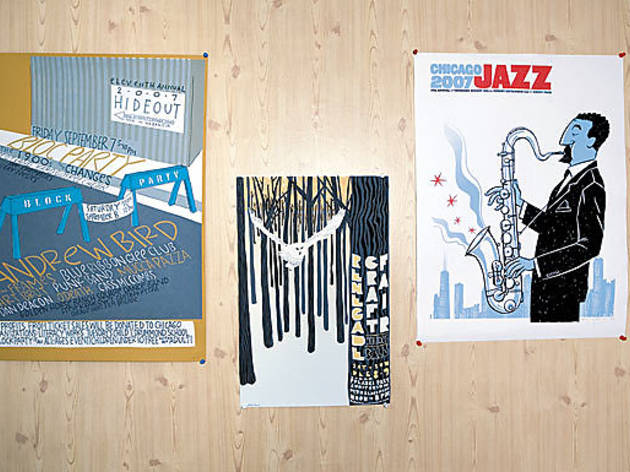 1 Many poster artists cram performers' names underneath a sizeable illustration, so even youngsters need a magnifying glass to read the fine print. Artist Alana Bailey goes against the grain by incorporating text within the visual, such as the use of sidewalk chalk in her music-fest print for the Eleventh Annual Hideout Block Party. $20 by e-mailing alana@minerva.com.
2 The folks behind Renegade Handmade (and their yearly craft fair in Wicker Park) are all about their owl mascot, and artist Mat Daly happily worked the "fairly awesome-looking" creatures into his poster. He created the Renegade Craft Fair Holiday Sale print last year with inspiration from the previous fall's yellow leaves and an obsession with forest and tree imagery. $20 at Renegade Handmade (1924 W Division St, 773-227-2707 or matdaly.com).
3 Artist John Solimine studied photos of jazz legends Coleman Hawkins and Johnny Hodges to capture their "intense serenity." Other inspirations for the Chicago Jazz Festival 2007 poster came from 1950s and '60s jazz-album artwork by artists like Andy Warhol. $30 at Poster Plus (200 S Michigan Ave, 800-659-1905).