Decorative wall at Province
How to make the moss wall at Province.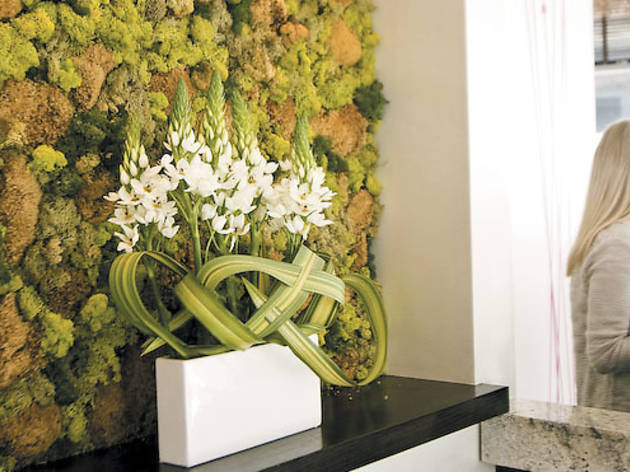 OF MOSS AND MEN It wasn't enough for executive chef/owner Randy Zweiban to prove his love of the earth by building a gold-level LEED-certified restaurant, Province (161 N Jefferson St, 312-669-9900). He then hired Tony Polega of Bukiety Floral Design to hang manzanita trees from the dining room ceiling and create a moss wall at the restaurant's entrance. Magical as it appears, it's easier than you'd imagine to reproduce. Purchase a few types of dried moss with interesting textures, such as sheet moss or chartreuse lichen, from a florist. Using a hot-glue gun, adhere layers of the moss to a panel of plexiglass. Seal the moss with hair spray to prevent it from crumbling. Puncture the glass with two holes so you can hang it like a picture frame from the wall; then cover the nails with moss to complete the natural effect.