Defining Moments (CLOSED)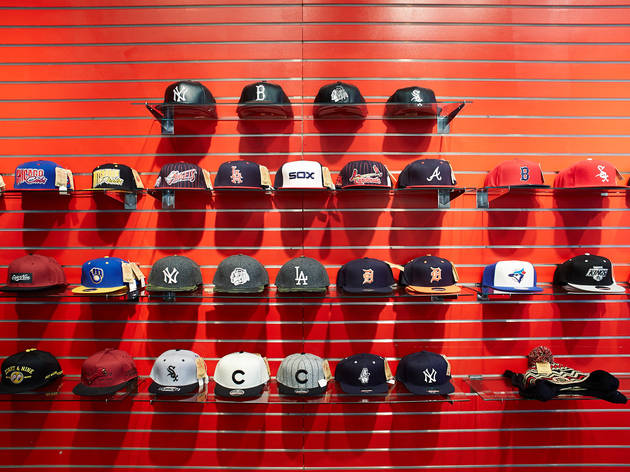 1/14
Photograph: Marzena Abrahamik
Defining Moments
2/14
Photograph: Marzena Abrahamik
Defining Moments
3/14
Photograph: Marzena Abrahamik
Defining Moments
4/14
Photograph: Marzena Abrahamik
Defining Moments
5/14
Photograph: Marzena Abrahamik
Defining Moments
6/14
Photograph: Marzena Abrahamik
Defining Moments
7/14
Photograph: Marzena Abrahamik
Defining Moments
8/14
Photograph: Marzena Abrahamik
Defining Moments
9/14
Photograph: Marzena Abrahamik
Defining Moments
10/14
Photograph: Marzena Abrahamik
Defining Moments
11/14
Photograph: Marzena Abrahamik
Defining Moments
12/14
Photograph: Marzena Abrahamik
Defining Moments
13/14
Photograph: Marzena Abrahamik
Defining Moments
14/14
Photograph: Marzena Abrahamik
Defining Moments
Highland Park residents looking for the latest tennis shoes can head to Defining Moments, Angelo Turcanu's new sneaker boutique. Turcanu's inspiration for the shop is based on the first time he bought a pair of Air Jordan's, and hopes to recreate the same kind of experience for other neighborhood kids. In addition to shoes, the shop feature T-shirts and apparel by Bobby Fresh, LRG Apparel, Fila and other brands.
Venue name:
Defining Moments (CLOSED)
Contact:
Address:
1854 First St
Highland Park


Opening hours:
Mon–Sat 10am–7pm; Sun 10am–5pm
Do you own this business?