Denim Therapy | Test drive
Your favorite pair of jeans can last a lot longer, thanks to Denim Therapy.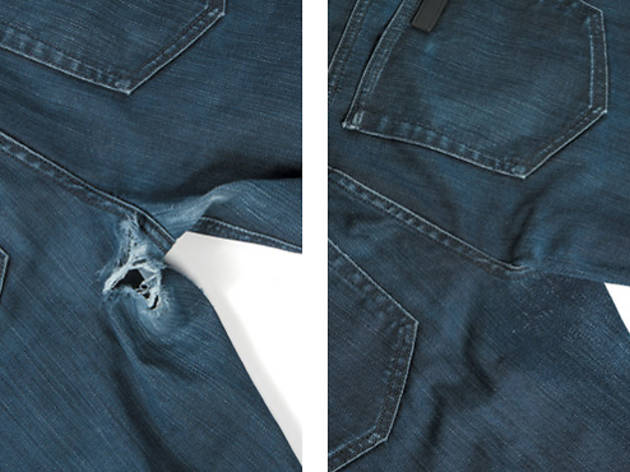 About a month ago, I rediscovered a favorite pair of Joe's Jeans in the back of my closet. I put them on and headed out to run errands. While on the bus, I remembered why the jeans were demoted from my wardrobe rotation: the huge hole on the inner thigh. I wasn't willing to give up on this pair of pricey jeans, so I'm glad I discovered Denim Therapy. The New York–based service repairs your jeans, and the process is simple. You register your information on the site and then ship your jeans to the company (you're responsible for that cost). Denim Therapy will e-mail you a cost estimate for your approval (repair costs are around $3.50 per half inch; my total repair cost was $40). Once the jeans are fixed, they're sent back to you. The whole process took just over a week, and the patch on my jeans totally blends in with the rest of the pants. I will say the resewn area is a little stiffer than the original denim material, but I'm sure it'll be more comfortable with each wear. In addition to hole repairs, Denim Therapy also fixes tears, reinforcing, rivets, buttons, zippers, hems and more.