ENER Spa opens in Bucktown
New high-end spa ENER opens in Bucktown, offering energy-driven services.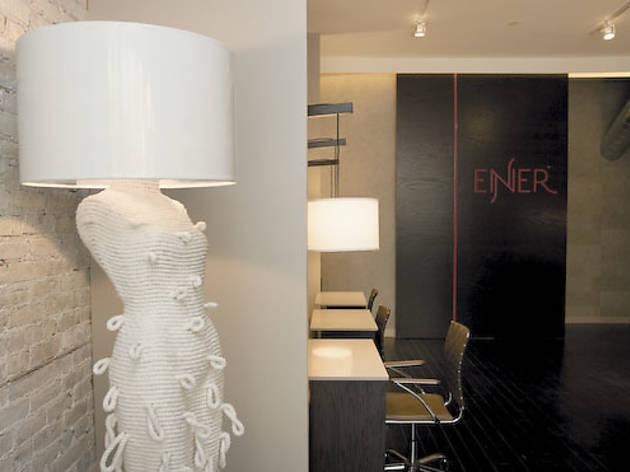 ENER CIRCLE Co-owners and husband-and-wife team Rene and Philip Alphonse put you in the driver's seat at their new Bucktown spa: Treatments—manis, pedis and facials—are customized based on the type of energy you're seeking. You can choose from themes such as solar (refreshing and seasonal), lunar (calming and hydrating), thermal (intensive and detoxifying) and radiant (antiaging). Every service starts with a mix of essential oils. "It's not because I wanted it to be gimmicky," says Rene, a former marketing consultant. "I wanted it to be simple, something people could attach to." Between the high-quality products (Eminence for facials, Lather, Dior and Chanel for nails) and the additional option of waxing and threading, it's easy enough getting attached to this new spot. Prices start at $28 for manis, $48 for pedis and $90 for facials. 1702 N Damen Ave (773-278-4700, enerspachicago.com).