Expand your digital skill set with these resources
Get schooled! There are tons of resources (some free), including webinars, trade shows and online classes, to expand your digital skill set.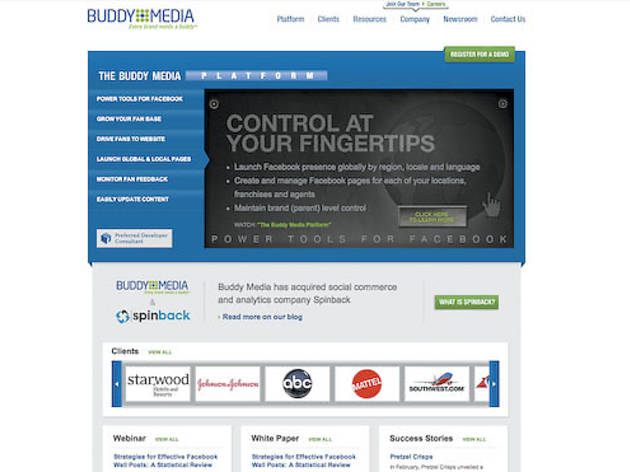 Mashable.com
A top news source for social and digital media, Mashable offers robust Twitter and Facebook guide books, which explain everything from the basics of each site to optimizing them for your business. Type "how to" in the search box to download them for free. You'll also find guides on using Google analytics, measuring social-media ROI, and developing a social-media plan for your business.
Likeable Media
This New York marketing firm specializing in social media likes to share its knowledge. Visit the "Resources" section of likeable.com to view webinars like "Building Better Communities on Facebook: Use Ads to Target, Hypertarget and Nanotarget," and read the blog, which features free, daily content on social-media marketing.
Buddy Media
This creator of Facebook management tools for global brands also offers valuable tutorials. Sign up for webinars like "Strategies for Effective Facebook Wall Posts" and "Best Practices for Managing Multiple Brands on Facebook," or download reports like "10 Ways to Engage Your Fans."
SXSW Interactive
South by Southwest Interactive—the granddaddy of interactive trade shows, which features five days of keynote speeches, panel sessions, meet-ups and more—takes place March 9–13 in Austin, Texas. This year's presentations included "Creating a Unique Social Experience" and "When Facebook Falls: Future-Proofing Your Social Media Efforts." Watch the website for a roster of this year's speakers, and follow them on Twitter to monitor trends.
Media Bistro
This industry website for journalism and media professionals offers Social-Media Marketing Boot Camp ($399), an eight-week, online course that provides tutorials on using online media tools and building content strategies. Four-week boot camps include "Intro to Social Media," "Twitter Boot Camp" and "Understanding Social Media Metrics."