Fitness: running races
Ariel Trocino lost 50 pounds running 5Ks and 10Ks.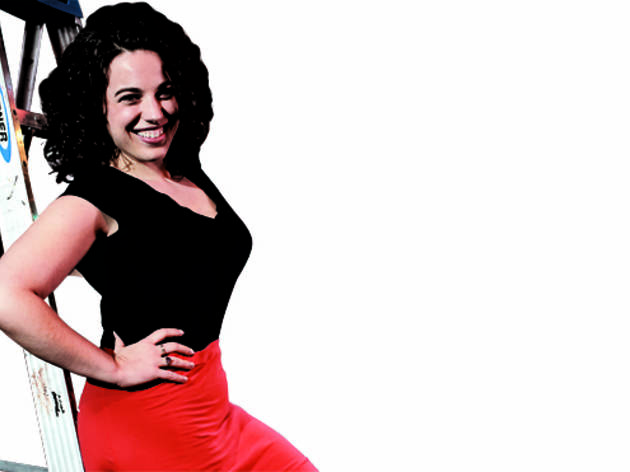 Ariel Trocino, 25, Edgewater
Works in finance and as a dramaturge at BoHo Theatre Ensemble
Lost 50 pounds, wants to lose 20 more
In 2008, I got on the scale and was like, Holy shit, that says 191 pounds! I've never weighed that much in my life and none of my clothes fit. I was going to work without my pants buttoned because I couldn't get them closed. So I knew that had to change.
The first thing I did was join a gym and stop eating stuff from, like, 7-Eleven, and start cooking at home—I quickly lost ten pounds. But about a year ago, I felt like I had stalled out; I wasn't losing any more weight. So I signed up for a May 5K (and started keeping track of my calorie intake on Google Docs) and had four months to train. When I got to the end of the race, I started crying—I just couldn't believe I had done it. I couldn't run around my block in 2008; now I'm running 3.1 miles and I'm not that tired! It was just this incredible feeling of accomplishment and that's what drives me—I've done seven races and signed up for two more today.
Not to sound like a self-help book, but running is like a microcosm of losing weight. When you're running, there's always going to be that voice in your head that says, "No, you can't." And that's just like when you get up in the morning and you're like, "God, I don't want to worry about food again today." Both running and weight loss are about overcoming that voice, that fear of failure.—As told to Laura Baginski
The trainer says "Don't pull out any old gym shoes from the closet and start sprinting," Mix warns. "Proper footwear is extremely important for injury prevention and comfort during a run." She suggests having an expert analyze your gait at a running shop like Fleet Feet to ensure you get the best fit. Speaking of apparel, please step away from that cotton tee and sweatpants—they'll get heavy and wet as you sweat. "The right clothes make your runs more comfortable," Mix says, noting that sweat-wicking fabrics can prevent chafing. "Treat yourself to a fun, colorful new outfit you are excited to wear and then reward yourself with another new outfit if you stick with it for a month."—Liz Plosser