Five great Spa Week deals in Chicago
Five ways to take advantage of Spa Week.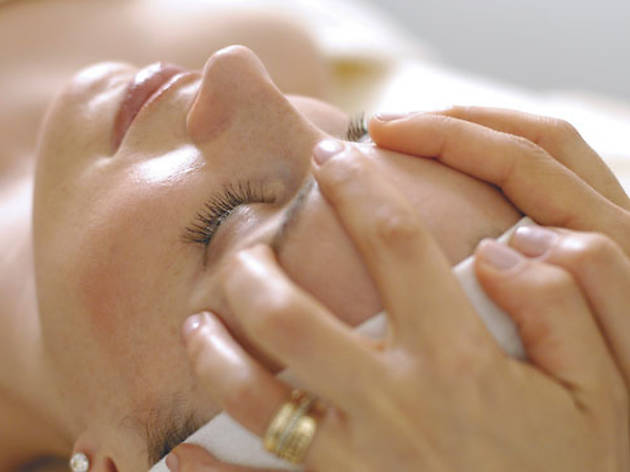 Channing's Day Spa After a long day of shopping at spendy stores in the Gold Coast, you won't even feel the burn of dropping $50 at this neighborhood spa. Rub out tension with a custom Swedish massage that incorporates essential oils, or smooth and revive your skin with a microdermabrasion treatment. 54 E Oak St (312-280-1994). By appointment only.
Clarins Skin Spa at Nordstrom Big, flashy spas may steal all the thunder, but don't underestimate the little guys. Give your body a shopping break and unwind with a one-hour facial ($90 value). For those who like to walk away with goodies, book your appointment in advance and you'll receive a free gift on your way out. 520 N Michigan Ave (312-379-4300). El: Red to Grand. Bus: 2, 3, 10, 26, 120, 121, 143, 144, 145, 146, 147, 148, 151, 157. Mon–Sat 8:45am–8pm; Sun 10am–6pm.
Elizabeth Arden Red Door Spa Make like a movie star and indulge in a Stress Melter Ritual, which includes an aromatherapeutic body wrap and massage, or a Renewal Facial ($105 value). Or, treat your toes to the Spiced Eden Pedicure, a 60-minute treatment debuting this week, complete with an apple- and cinnamon-scented whipped body cream. 919 N Michigan Ave (312-988-9191). El: Red to Chicago. Bus: 33, 143, 144, 145, 146, 147, 148, 151. Mon 9am–7pm; Tue 8am–7pm; Wed–Fri 8am–8pm; Sat 8am–7pm; Sun 9am–6pm.
exhale Yogis can reward themselves for all of that hard work in exhale's fitness studio on a budget. Treat your nails and skin to exhale's mani-pedi package ($68 value) and a 30-minute smart facial peel designed just for your skin ($55–$70 value). The real jackpot is a five-pack of mind and body yoga classes ($115 value) that can be used over the next six months. 945 N State St (312-753-6500). El: Red to Chicago. Mon, Tue, Fri 6:30am–8pm; Wed, Thu 5:30am–9:30pm; Sat, Sun 8am–8pm.
Shen Shen Health and Harmony We all know what it's like to spend hours hunched over in front of the computer. Work through those knots with a 60-minute custom deep tissue massage ($95 value) at this Lincoln Park spa. Lymph drainage massages ($95 value) and acupuncture treatment ($90 value) are also available. 2764 N Lincoln Ave (773-935-4325). El: Brown, Purple (rush hrs) to Diversey. Tue, Thu noon–8pm; Wed 11am–7pm; Fri 9am–5pm; Sat 10am–5pm; Sun noon–6pm.—Beatriz Sison
Spa Week takes place October 10–16. See spaweek.com for more information.