Five indie Chicago bookstores
Fill the Borders void with indie bookstores in Chicago including Quimby's, Myopic and others.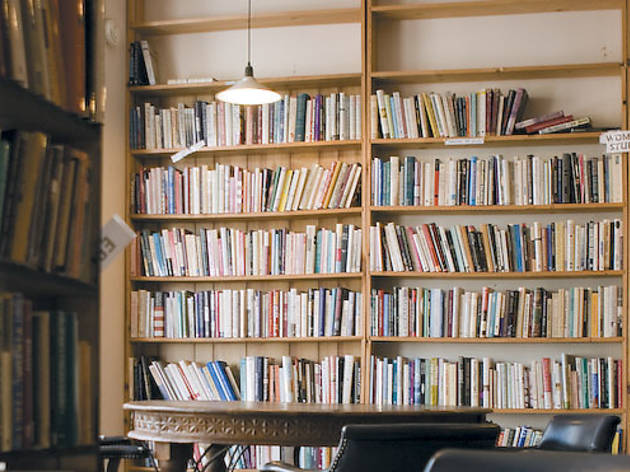 [node:159827 link=Book Cellar;] When it comes to bookstores, this place defines class. Not only can you browse books while sipping wine, but the staff recommendations are usually just what you want them to be: varied and idiosyncratic. And you can catch young area writers here the third Thursday of every month at Local Author Night. 4736–38 N Lincoln Ave (773-293-2665, bookcellarinc.com). El: Brown to Western. Bus: 9, 11. Mon, Wed–Sat 10am–10pm; Sun, Tue 12pm–6pm.
[node:136829 link=Myopic;] Staff at this three-story shop are serious about the no-cell-phones policy, which makes for a quiet environment. Everything from foreign fiction to cookbooks is represented. Prices are fair, staff tremendous, and the shop is open until 1am most nights. 1564 N Milwaukee Ave (773-862-4882, myopicbookstore.com). El: Blue to Damen. Bus: 50, 56, 72. Mon–Sat 11am–1am; Sun 11am–10pm.
Quimby's Bookstore Find the newest in small press, underground and self-published magazines at this Wicker Park staple, or check out the decent comic and book selections. 1854 W North Ave (773-342-0910, quimbys.com). El: Blue to Damen. Bus: 50, 56, 72. Mon–Thu noon–9pm; Fri noon–10pm; Sat 11am–10pm; Sun noon–6pm.
[node:32340 link=Unabridged Bookstore;] This indie bookstore largely reflects the makeup of the neighborhood in which it sits; it's particularly strong on gay and lesbian literature. You'll find a large selection of hard-to-find LGBT magazines as well as autographed copies of books by writers such as David Sedaris and Augusten Burroughs. 3251 N Broadway St (773-883-9119, unabridgedbookstore.com). El: Brown, Red, Purple (rush hrs) to Belmont. Bus: 22, 36. Mon–Fri 10am–9pm; Sat, Sun 10am–7pm.
[node:32508 link=Women and Children First;] This welcoming queer-friendly spot is as much a community meeting place as it is a bookstore. Readings, for women and children alike, draw established authors and up-and-coming activists. 5233 N Clark St (773-769-9299, womenandchildrenfirst.com). El: Red to Berwyn. Bus: 22, 36. Mon–Thu 10:30am–10pm; Fri 10:30am–11pm; Sat 10am–11pm; Sun noon–7pm.