Five must-have iPad 2 apps
Get the most out of your new iPad 2 with these fun apps.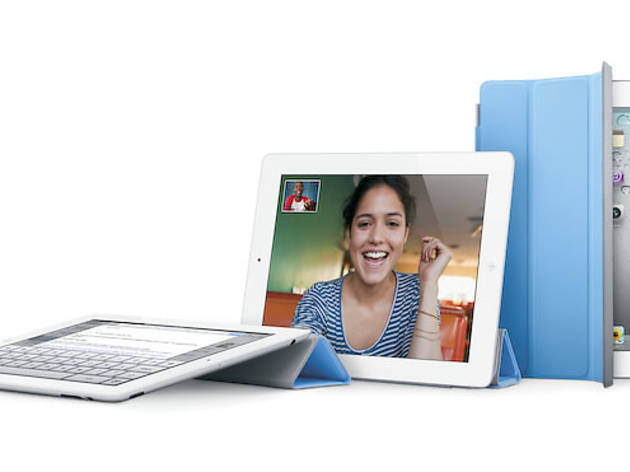 Between Mother's Day, Father's Day and graduations, the iPad 2 has no doubt been a popular gift this season. And if you got an iPad 2, you've probably been scrolling through the App Store wondering which apps to load onto your new device. Here are five of our newer favorites:
Real Racing 2 HD, $10
The 3-D graphics on this racing game are stunning, and now you can see them on a screen larger than your iPad. Hook the iPad 2 up to your HD-TV, and you'll see the game's action on your TV while the iPad displays the real-time racing telemetry. Plus, you can race other iPad 2 players, whether they're in the same room or across the country.
Crackle, free
Craving some old-school entertainment? Crackle has a long list of movies and TV shows from the 1980s and '90s (including full episodes of Seinfeld) that you can stream for free. The picture quality is great, and programming is aired with limited interruptions. While we're on the subject of great streaming apps, don't forget to check out the latest from Discovery, PBS, ABC, Adult Swim and HBO GO. You can practically program your own network from your iPad.
DJay, $20
We could spend hours playing this app. DJay transforms your iPad into two turntables that allow you to blend songs together and create a live party mix. Because the program is easy to learn and the interface is so sleek, you'll be dropping beats in no time.
Fooducate, free
This app, also available on the iPhone, will change the way you eat. Use Fooducate to scan product bar codes in your pantry or grocery store aisle, and you'll get an instant read on the product's health value (represented by a letter grade, from A to D). Plus, the app will also list healthier items.
Vanity Fair, $2 per month; $20 per year
Obviously we still prefer a good, old-fashioned print product, but Vanity Fair's iPad edition is pretty sleek. The recent Rob Lowe cover story featured extras such as a slide show of photos and audio excerpts. Other great magazine iPad apps include Interview, GQ and ESPN the Magazine. Plus, these editions are often free if you're already a subscriber.