Furniture Revival
If you've admired the refinished vintage furniture at stores such as Scout, then you're familiar with the work of Dan Snyder and Garth Borovicka.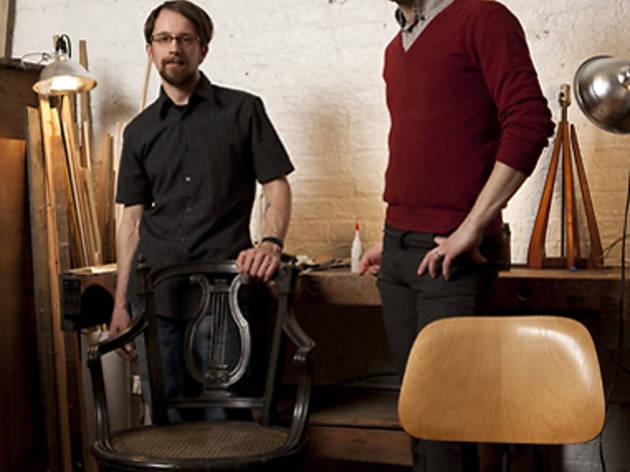 1/11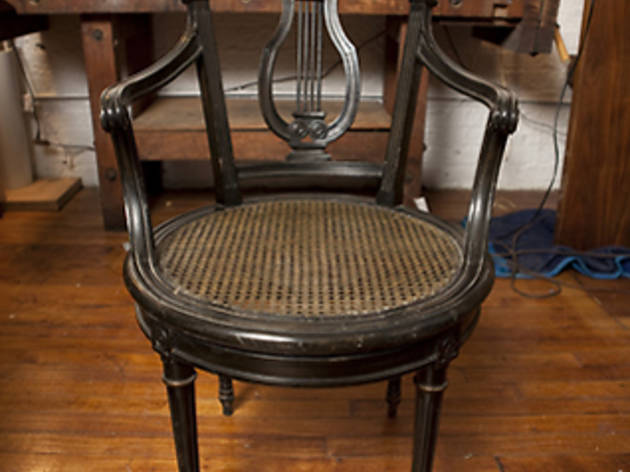 2/11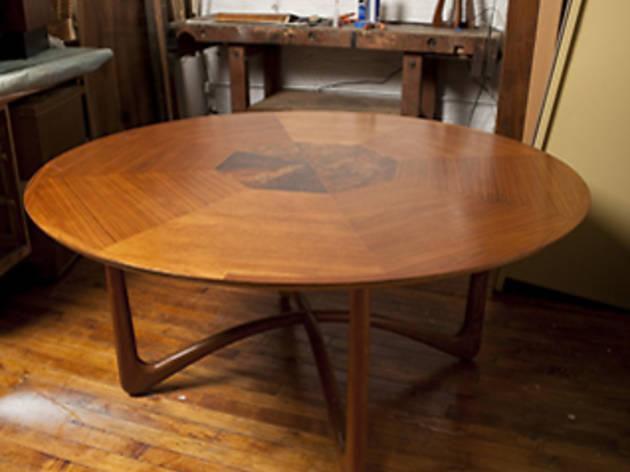 3/11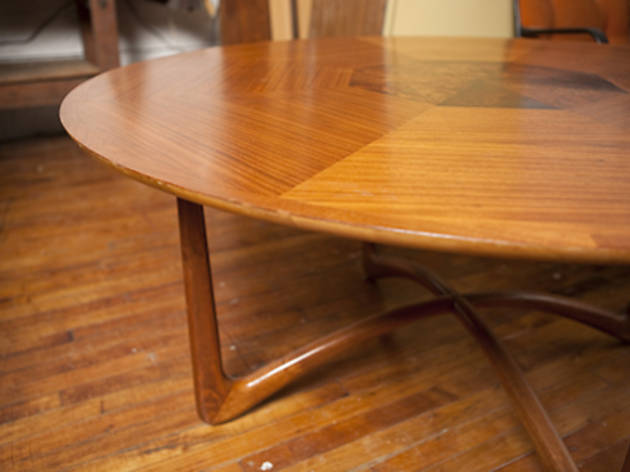 4/11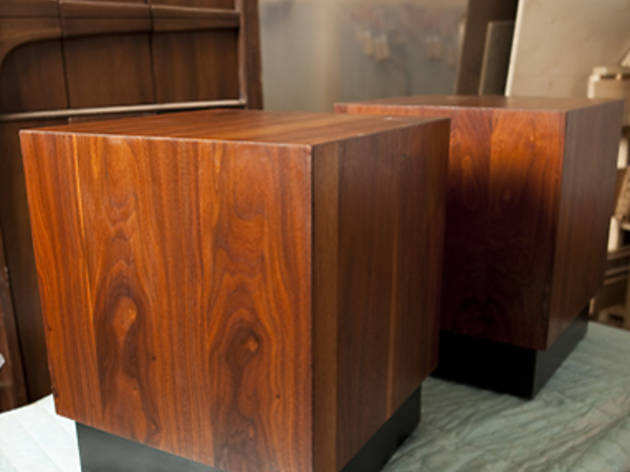 5/11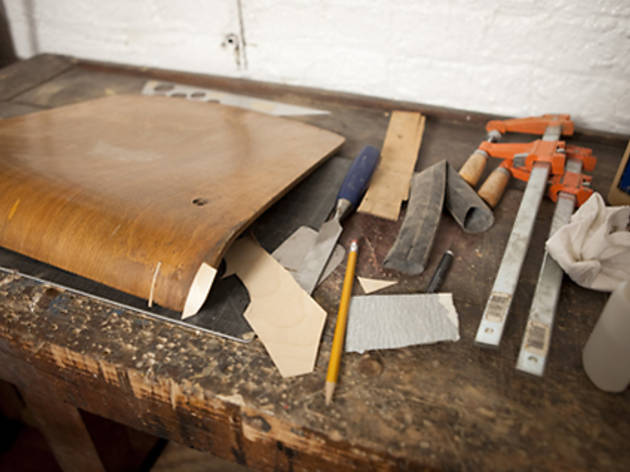 6/11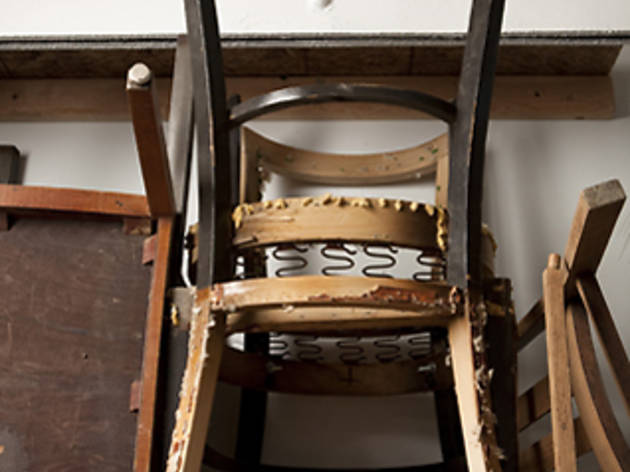 7/11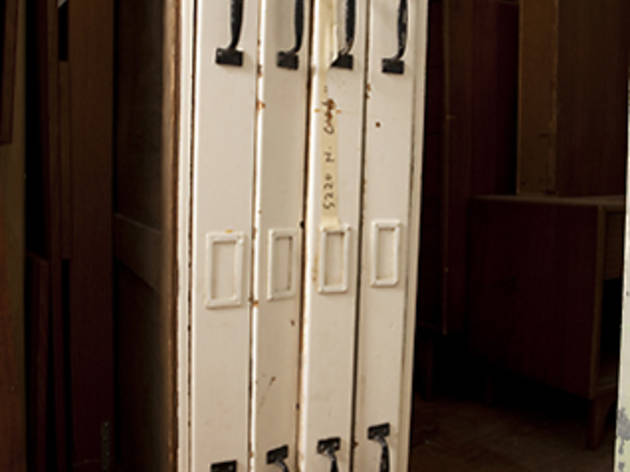 8/11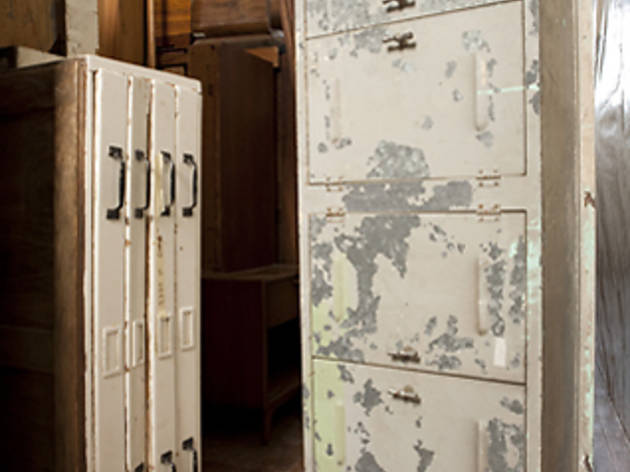 9/11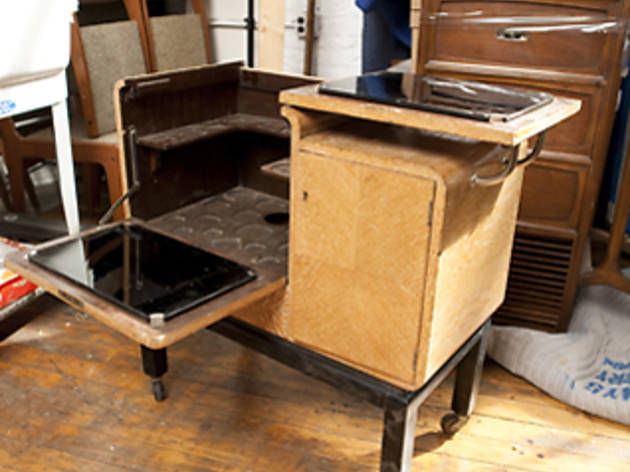 10/11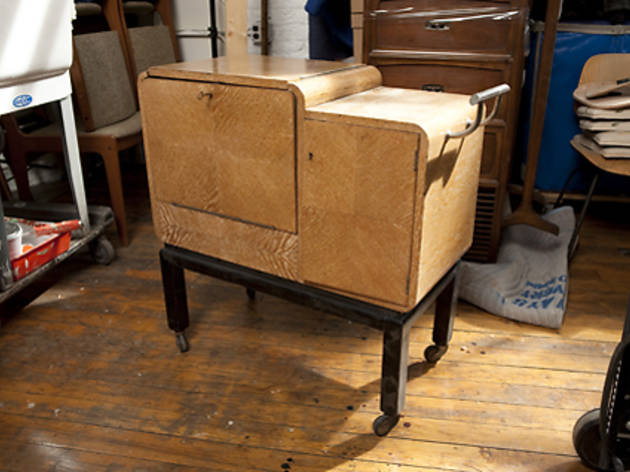 11/11
What it is Repaired, refinished and restored furniture by Garth Borovicka, 30, and Dan Snyder, 31 (www.chicagofurniturerevival.com).
What it is Repaired, refinished and restored furniture by Garth Borovicka, 30, and Dan Snyder, 31 (www.chicagofurniturerevival.com).
Who they are After picking up a degree in photography at Rhode Island School of Design in 2002, Borovicka came to Chicago to focus on...furniture. In addition to supplementing his self-taught carpentry skills with formal training at J. Miller Furniture and Chicago Bauhaus, he started a furniture-delivery business. Meanwhile, Snyder, who'd moved to Chicago in 2007 to pursue music with his band, the Jai-Alai Savant, was on the road to a carpentry career as well; over the course of a year, he worked as an assistant with Mode Carpentry (doing the interiors for restaurants such as the Publican and Duchamp) and also studied with custom furniture designer J. Miller Furniture (but never crossed paths with Borovicka during that time). "Originally the idea was to do furniture design," Snyder says, "but it's hard to break into and there's a market for [refinishing]." When a mutual acquaintance, Post 27 owner Angela Finney-Hoffman, learned that both men had an interest in launching a furniture-refinishing business, she put the two in touch. After hitting it off over a few beers, they pooled their resources: Borovica's business know-how and relationships with furniture-store owners and Snyder's refinishing skills and wide range of connections in the local bar and music scene. They launched in late 2008, but just this month, upgraded from their original studio into a sprawling fourth-floor space on Carroll Street (half of which is dedicated to Borovicka's delivery business). They work on about a dozen pieces at a time, with half their business coming from individual requests and the other from vintage furniture stores Scout, Post 27 and the Wright auction house.
What they make While work requests run the gamut—including adding a base on a wall unit, repairing veneer and repainting a side table to "make it look hipper"—they consider natural-wood refinishing a specialty. As for time periods, a majority of the pieces come from the mid-'60s to late '70s. When we visited their warehouse, we found a 1947 made-in-Chicago jukebox frame, a Henredon teak coffee table and an eight-foot-long Oscar Mayer boardroom table all being worked on for personal clients as well as chairs for Scout. "It's detective work," Snyder says. "The craft of it is figuring out how to make [the pieces] look good after a while." Borovicka nods. "That's something we share," he says. "We like the problem-solving aspect of it."
Why we like them These guys are among only a few people in the city running this type of full-time furniture-refinishing operation. Not to mention, their attention to detail appears impeccable.
Where to find them Find finished pieces at Scout (5221 N Clark St, 773-275-5700), Post 27 (1819 W Grand Ave, 312-829-6122) and the Wright Auction House (1440 W Hubbard St, 312-563-0020). For work on pieces you already own, contact them at 312-733-5477 or ChicagoFurnitureRevival@gmail.com.