Graduating Chicago fashion students of 2011
Four bright graduating fashion design students from Chicago-area schools share their best final looks and what comes next.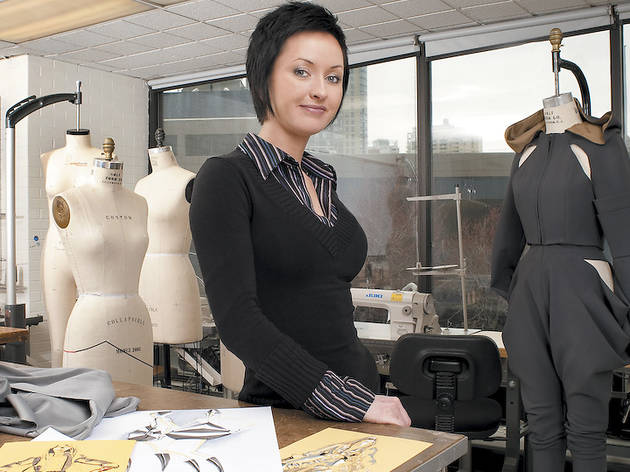 1/4
Photograph: Elizabeth Jochum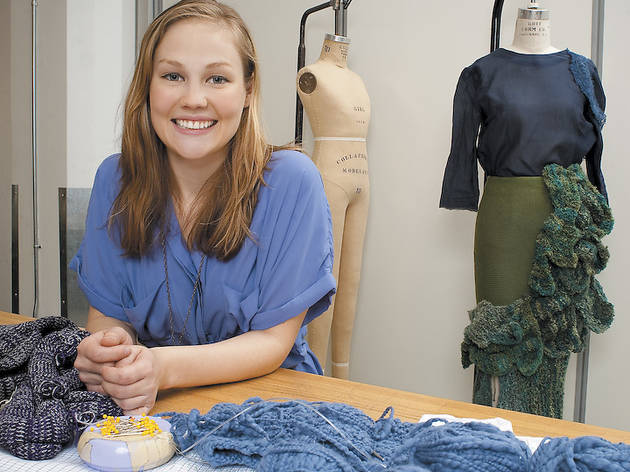 2/4
Photograph: Elizabeth Jochum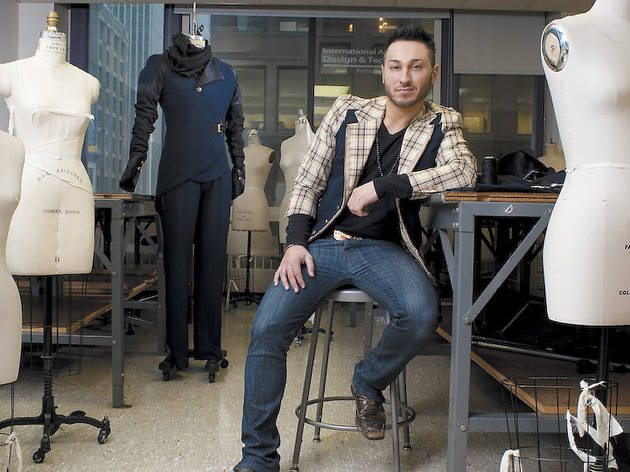 3/4
Photograph: Elizabeth Jochum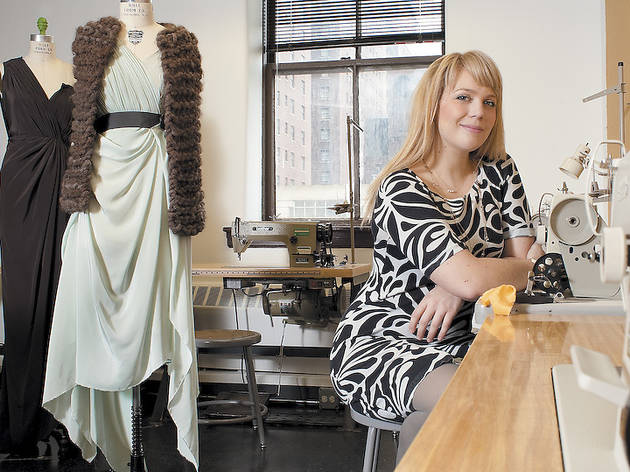 4/4
Photograph: Elizabeth Jochum
By

Kevin Aeh and Jessica Herman
|
Julija Lubgane, Illinois Institute of Art–Chicago
The collection "All of my designs are architectural," says the 28-year-old. You can see that influence in the Latvia-born design student's pleating, sharp lines and geometrical elements in her final collection. Lubgane likes to stick with a neutral palette—such as gray, sky blue and green—for her dresses, jackets and jumpers. For this collection, though, she added bright hues in the lining of the garments, which add a nice pop of color.
After graduation Lubgane plans to stay in Chicago and work with a design company or assist a designer. "I want to really see how the industry works," she says. One of her biggest passions is fashion illustration. She's freelanced for a few local designers as a fashion illustrator and just completed illustrations for a commercial for Belk, the Southern department-store chain. "I'm trying to do both [design and illustration] and see where it takes me. Maybe I'll even open my own boutique and really show Chicago what I can do."
Maggie Burke, School of the Art Institute
The collection Rather than illustrating her designs in traditional fashion (no pun intended) in sketches for her final collection, 22-year-old Burke collaged printed cutout images of plants and menswear. The tenets of collage—mixing colors and textures—translate into this six-look collection. One of the standouts marries a hand-dyed cashmere knit skirt with a lace top and references the heavy-on-the-greens-and-blues color story of work by collage artist Wangechi Mutu.
After graduation Burke plans to apply for jobs and internships in New York City, ideally with Proenza Schouler, threeASFOUR, Thakoon or German knitwear company Stoll. "It's really easy to say I want to start my own line, but a lot of things go into it that you don't think of," Burke says. "It's not my ultimate goal. My goal is to be a designer and do what I really enjoy and see where that takes me."
Que Shebley, International Academy of Design and Technology
The collection Titled "Elegance of a Gladiator," the 27-year-old's final school project includes three looks inspired by Roman gladiators and early-20th-century high society. While his menswear, made with cashmere wool and neoprene, represents a modernized version of a classic Italian suit from the 1900s, the women's collection calls Missoni to mind: a knit casual-meets-eveningwear gown with a modest silk and organza tail.
After graduation If all goes well, Shebley will advance from his current status as semifinalist to contestant on the upcoming NBC fashion reality show, tentatively titled Fashion Star, filming this summer. But that's not all he has planned. In the short term, he has aspirations to produce an experimental fashion show at the end of the year to launch his unisex, mens- and womenswear line, Drama Edge. He hopes to sell one women's look and one men's look—both toned-down versions of pieces from his final senior-year collection—on his website and in local boutiques. He's also planning to pick up some tips on couture through an internship with Chicago-based designer Sam George Khouri. In the long term, he has his sights set on expanding to bridal, evening and costume design for films.
Kelsey Kreiling, Columbia College
The collection Inspiration struck Kreiling for her final project while the 23-year-old senior was in a letterpress class. "I just loved this poster about transportation and movement and growth," she says. "So the pieces are inspired by abstracted transit maps." The feminine dresses in the collection are primarily made of a silk crepe and chiffon, but Kreiling also mixes it up with large knit pieces made from alpaca yarn. The multiseasonal pieces (mostly dresses; Kreiling isn't interested in pants at the moment) feature a color palette of gray, rich chocolate brown, bright peach and light mint.
After graduation Kreiling founded online fashion magazine LaundryMagazine just over a year ago and has been a contributor to fashion blogs including Refinery 29 and Oak New York. She's going to continue on this media path. "I'm so excited to take Laundry in a new direction; we have a lot of really neat things coming up," she says. Upcoming events with the magazine include a May 17 fashion show at the Garfield Park Conservatory. Kreiling also recently started a made-to-order bridal line, Annie Jane Bridal, and hopes to expand that, as well.