Great Chicago hairstylists | Ramona Rouse
The Salon Pastiche owner/stylist has had a following in her Rogers Park salon for the past 15 years.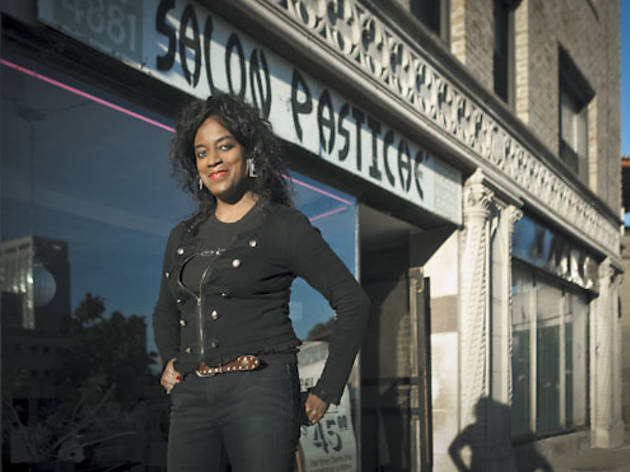 Street cred Fifteen years ago, with five years' worth of hairstyling under her belt, Ramona Rouse took a 16-week entrepreneur class at the Women's Self Employment Project, and bought a salon in Rogers Park. Salon Pastiche offers a variety of styles, but Rouse likes to recommend short cuts. "You want a style that's flattering to your facial structure," she says. She also likes to give layered bobs ("They add fullness, especially to clients who have fine hair") and men's cuts. Rouse services neighborhood residents, nearby Loyola students and even the occasional celebrity, such as Deion Sanders and the late South African singer Miriam Makeba. "Miriam was [so] happy with her hair that she gave me tickets to see her in concert," Rouse says. In addition to cuts and styles, Rouse also recently started offering facials using mud imported from Panama.
Why we love her Jesse Wolfson has been a fan of Rouse's for three years. "Because I travel for work, I typically go a few months between cuts and I want my haircut to look good across several lengths.… Ramona is the first men's stylist I've found in Chicago for under $25 who can cut my hair so that it…holds its shape," he says. Wolfson stresses that Rouse isn't just all about technique, though. "She's an easy and interesting conversationalist, which makes the cut a lot more enjoyable." Salon Pastiche (1226 W Loyola Ave, 773-764-4881).