Hand & Cloth
These handmade, one-of-a-kind blankets are not only beautiful, they benefit at-risk women in Bangladesh, too.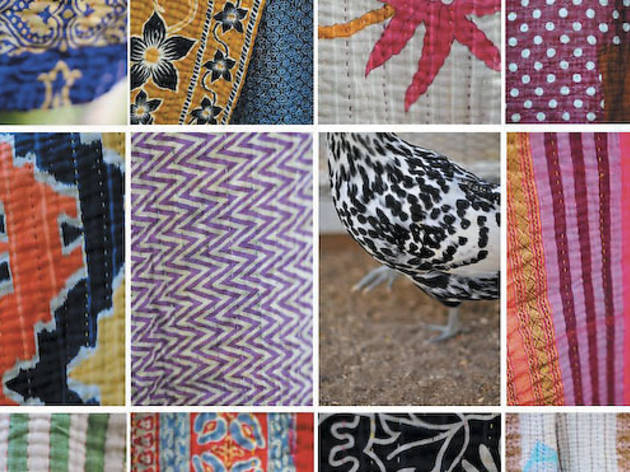 While it's become easier to find products that are as aesthetically appealing as they are good for the earth, Hand & Cloth's kantha blankets—traditional two-sided throws made from repurposed saris—are above and beyond the norm. Launched as an Illinois-based nonprofit in 2007, the company aims to provide dignified work to women at risk of sex trafficking and general exploitation. Until 2010, the women behind Hand & Cloth channeled their efforts to Kolkata, teaming up with a group of girls whose mothers had worked in the red-light
district to prevent them from following their mothers' footsteps. Profits from the blankets the girls made went to education and school fees, and by 2010, the entire group was ready to branch off on its own with job referrals from the Hand & Cloth team. These days, Hand & Cloth works with 20 women in Bangladesh (16 more women come on board in April). After a year of job training, where women learn everything from proper work etiquette and attire to perfecting the art of stitching, the Hand & Cloth employees spend their days producing one-of-a-kind blankets. While making kanthas is a centuries-old tradition for Bengali women, owning the entrepreneurship and teamwork within Hand & Cloth is all new. "It's not this American bag they're learning to make," says Executive Director Sarah Aulie. "The [women who make these say,] 'My mom made these.' They think it's hilarious Americans would want to buy them." Blankets are available for $98–$196 at handandcloth.org.