Heritage Bicycle General Store opens in Lakeview
This new Lakeview bike store is disguised as coffee shop and features Stumptown java and Southport Grocer pastries.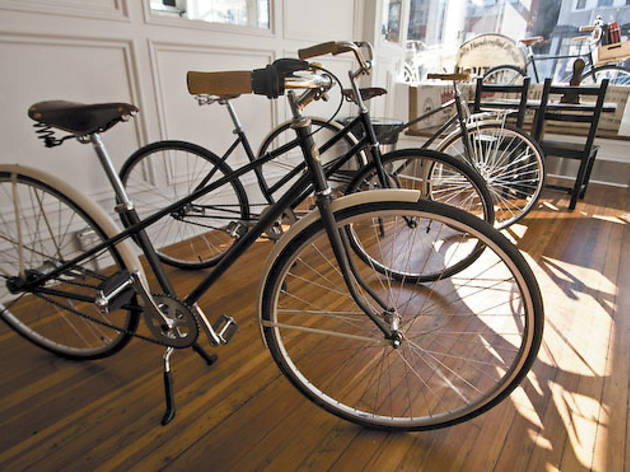 Heritage Bicycle General Store When you choose a custom ride at Heritage Bicycle General Store, you have a few extra decisions to make—including regular or decaf. This new Lakeview shop isn't your typical bike store: It's disguised as a coffee shop featuring Stumptown java and pastries by Southport Grocery. In addition to treats and bikes (which you can watch being built on site in the back of the café), the shop also features a small selection of clothing, gear and Winter Session accessories. 2959 N Lincoln Ave (773-245-3005, heritagebicycles.com).